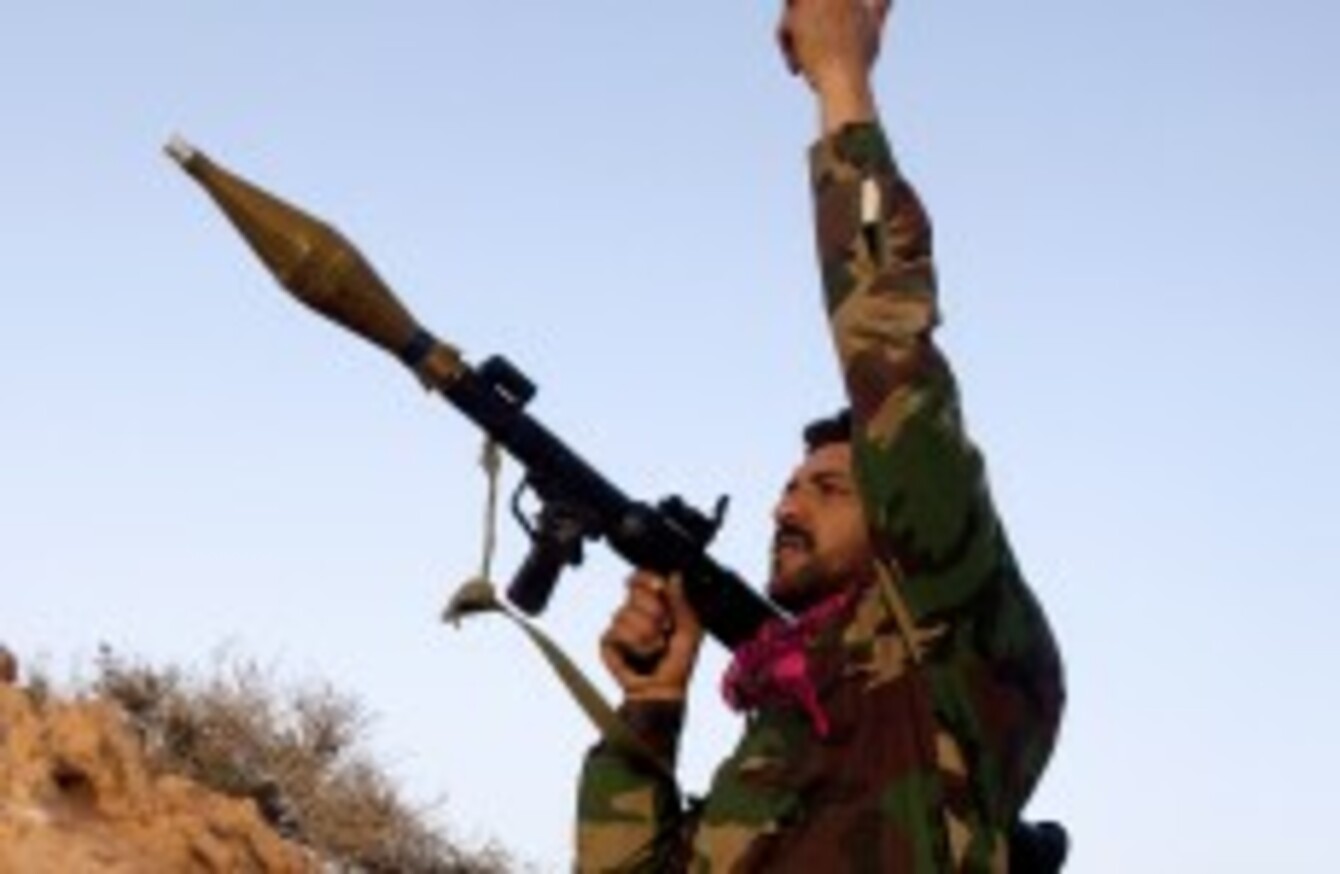 A Libyan rebel in in the east of the country on Saturday
Image: Kevin Frayer/AP/Press Association Images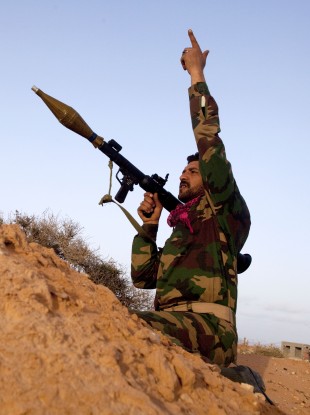 A Libyan rebel in in the east of the country on Saturday
Image: Kevin Frayer/AP/Press Association Images
HEAVY GUNFIRE HAS erupted in the Libyan capital of Tripoli, the first time leader Muammar Gaddafi's stronghold has experienced such events since the pro-democracy uprising began.
Reuters reports that the shooting began just before dawn and that it was unclear who was doing it.
The Libyan government claim it was pro-Gaddafi forces shooting in celebration at the capture of country's second city Benghazi from rebel forces.
However the BBC report that this goes against all the evidence on the ground in Benghazi.
Libyan warplanes have launched air strikes on a rebel force advancing toward Gaddafi's stronghold of Sirte.
The rebel force has been moving west toward the capital, Tripoli, and gaining ground over recent days. They captured the key oil port of Ras Lanouf on Saturday and by Sunday they were moving toward Sirte.
Meanwhile the British government has remained silent on a report in today's Sunday Times in the UK (subscription) that members of an SAS force in the country have been captured by rebel forces.
The paper claims eight SAS men were captured as they attempted to establish contact with the forces who oppose Gaddafi.
The UK Ministry of Defence said they make no comment on special forces operations.
- additional reporting by AP