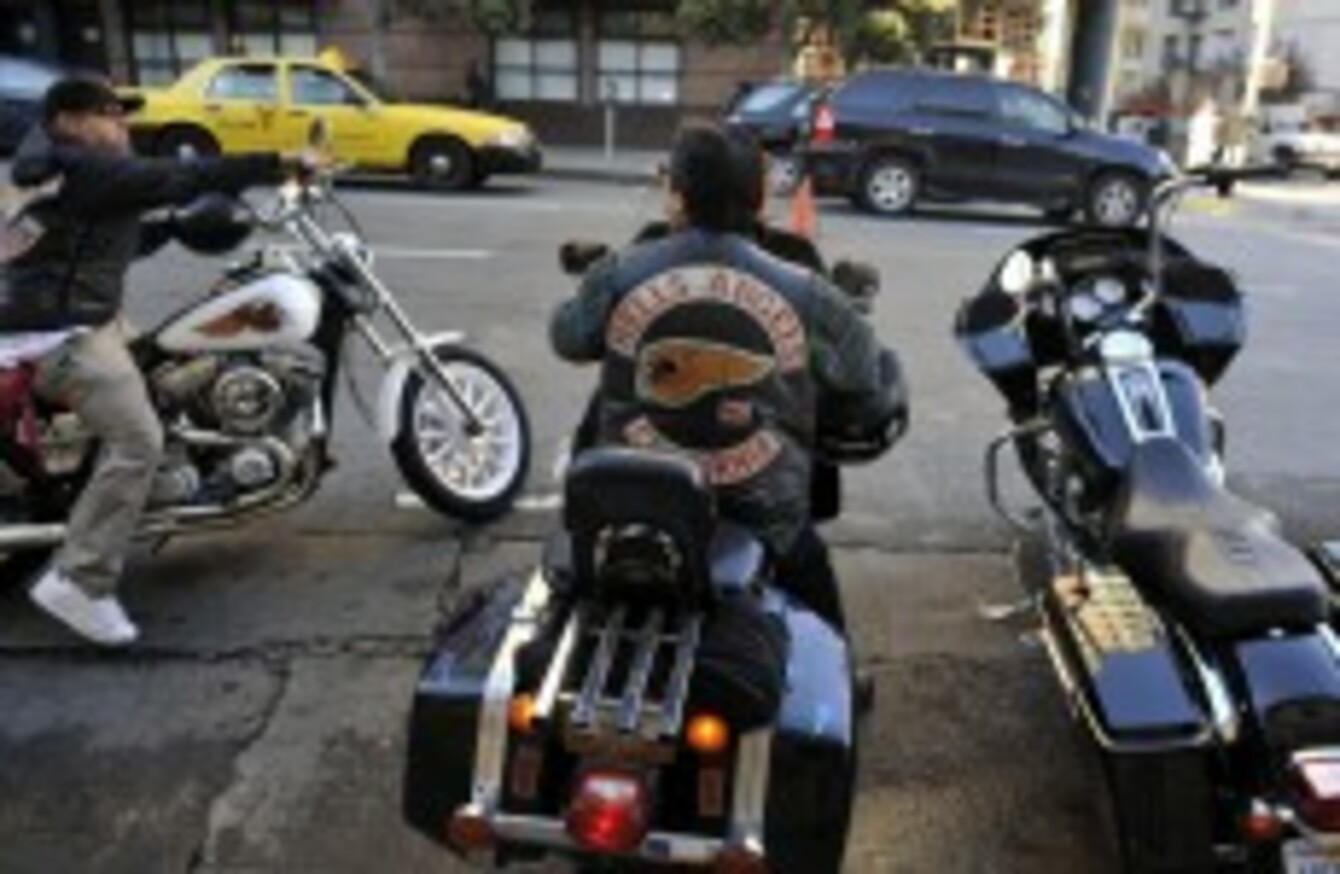 Hells Angels in San Francisco
Image: AP Photo/Russel A. Daniels
Hells Angels in San Francisco
Image: AP Photo/Russel A. Daniels
AMSTERDAM IS TRYING to weed out members of the Hells Angels motorbike gang employed as civil servants after one of them was jailed for a grenade attack, the mayor's office said today.
"We think it's difficult to reconcile working in public service while belonging to a club that says openly that the law does not apply to it," Bertho Boer, a spokesman for Amsterdam mayor Eberhard van der Laan, told AFP.
The move comes after a city employee and Hells Angels member was on 3 January sentenced to eight years in prison for putting a hand grenade under a car. The target of the blast survived.
The mayor's office said that three civil servants were believed to be Hells Angels members.
"It's fairly straightforward, we give them the choice: either they renounce their membership or they renounce their job within the municipality," spokesman Boer said.
"If they don't want to make this choice then we will see what measures we can take as an employer and that could result, as a last resort, in their losing their job."
Two MPs from the mayor's centre-left PvdA (Labour) party have asked Justice Minister Ivo Opstelten if the law permits a municipality to fire an employee for being a Hells Angel.
The Hells Angels did not immediately respond to requests for a reaction.