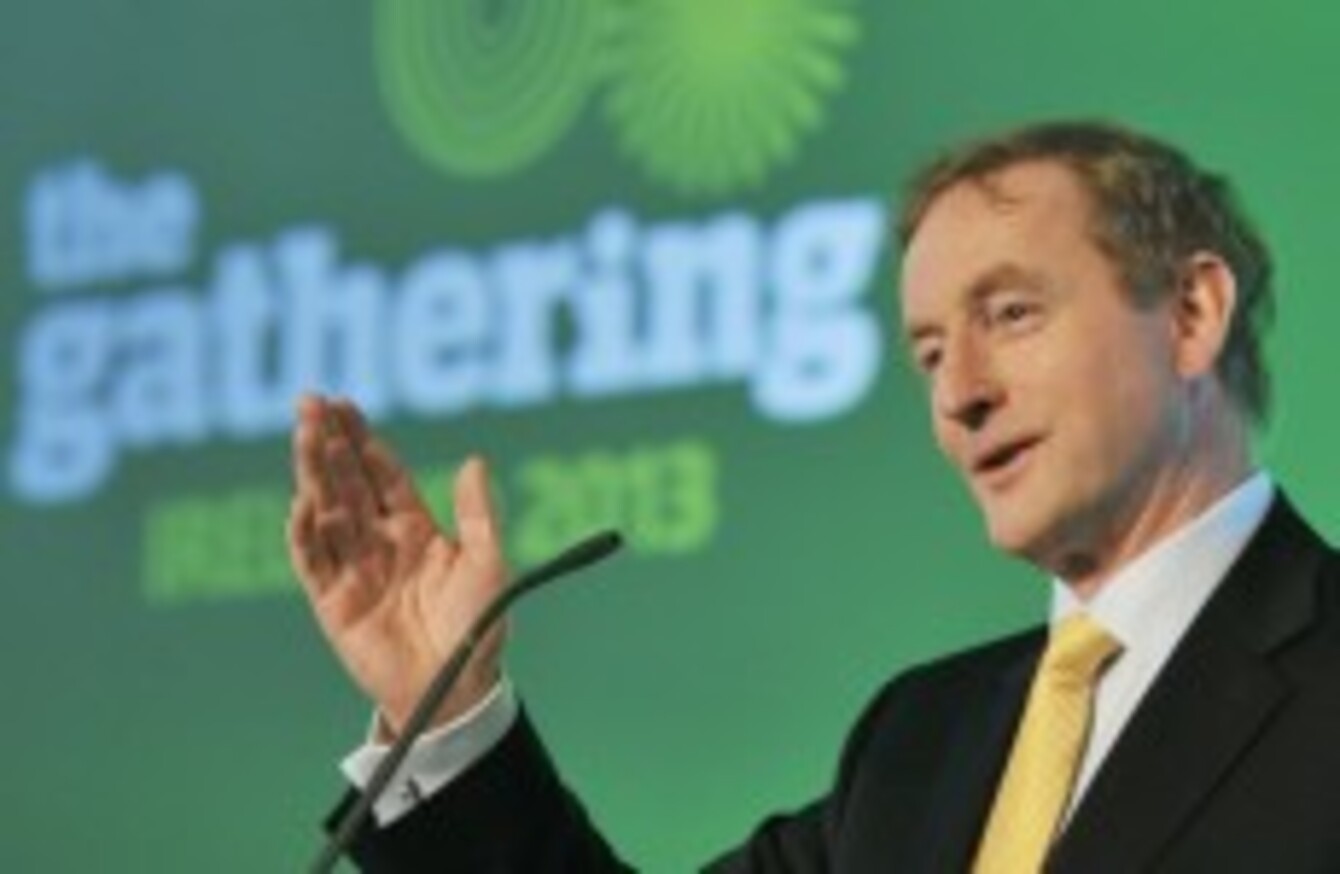 Enda Kenny speaking at the launch of The Gathering today
Image: Photocall Ireland
Enda Kenny speaking at the launch of The Gathering today
Image: Photocall Ireland
ENDA KENNY HAS called on people around the country to think about how they can help bring "our people home" to Ireland.
The Taoiseach today launched The Gathering 2013 project, an initiative which aims to engage with the diaspora as a way of boosting tourism and improving Ireland's image abroad.
He said everyone could play a part in showcasing Ireland to the world, urging clubs, communities and businesses nationwide to "start thinking about how they might work together to develop events which celebrate their own unique stories".
This will engage the interest of the millions of people around the world feel connected to Ireland, he added.
And if and when they do visit, he asked people to "go that extra mile to make them feel that they are truly at home." Kenny urged:
If you run a bar or a cafe, get yourself up to speed on your local area. Become a resource and a great story to be told in from Dallas to Durban.
It's hoped the project could bring 325,000 extra visitors to Ireland during 2013, providing a significant boost to the economy.
The Taoiseach said Ireland had a tourism product that was the envy of "many small, and not so small, nations", and a valuable network of "highly motivated and highly in-touch and connected people". He said:
We want to bring our people home, be they by generation, or by desire, or by adoption [...] From the pampas of Argentina to the skyscrapers of Boston to the grand chateaux of Bordeaux, there are millions who are proud of their roots, however distant, in Ireland.
The Gathering was first proposed at the Global Irish Economic Forum.