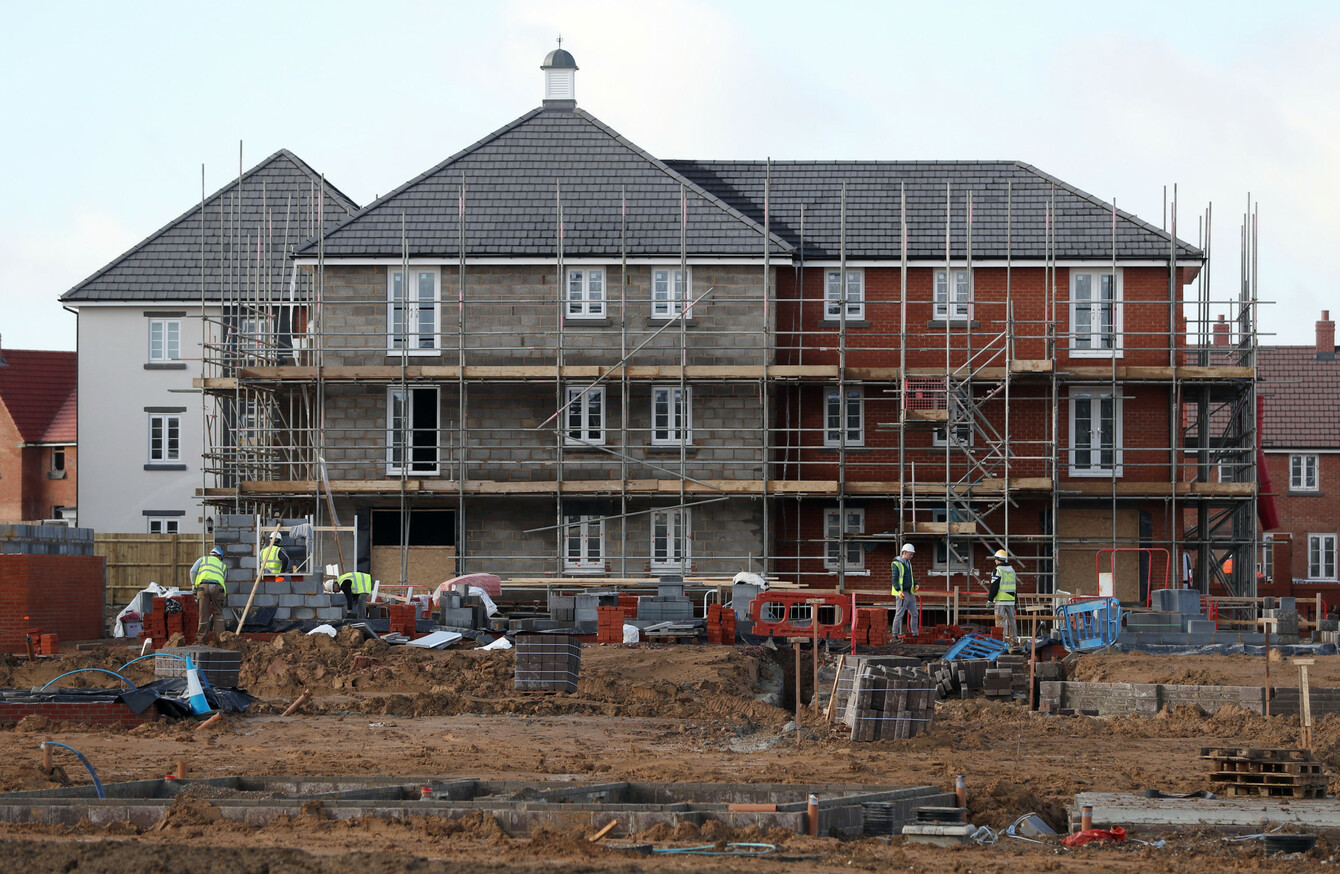 Image: Andrew Matthews
Image: Andrew Matthews
THE GOVERNMENT'S HELP-to-Buy Scheme for first-time buyers of new properties has cost more than previously anticipated.
The scheme, which was first introduced in last year's budget, provides first-time buyers a grant of up to €20,000.
When introduced in Budget 2017, there were concerns about how much the scheme would cost in total.
The original estimate by the then Finance Minister Michael Noonan was that the plan would cost €50 million.
Answering a parliamentary question on the issue earlier this year, Noonan said the total estimated cost of claims to the Exchequer had cost €20.3 million. A total of €10.1 million represents retrospective claims which were made between period 19 July to 31 December 2016.
Given that the estimated cost for claims approved under the incentive for the first five months of 2017 came to €10.2 million, Noonan, at the time, estimated the cost of the plan to come in on budget.
However, there was speculation the grant would be scrapped in the last Budget due to Housing Minister Eoghan Murphy acknowledging that the controversial incentive was under review.
During the summer, there was a frenzied demand for the grant over fears the scheme was to be wound down in October.
However, the minister chose to continue with the grant scheme in Budget 2018.
As of November this year, the scheme has cost an additional €5.5 million.
The scheme has received over 11,000 applications to date.
Critics of the scheme said it is pushing up house prices rather than encouraging building.
Statistics in respect of the Help-to-Buy scheme, provided to TheJournal.ie by the Revenue Commissioners, show that as of November 11,367 applications were received from one or more applicants.
Over 4,487 claims have been made and 3,882 claims have been approved.
There are two stages involved in the Help-to-Buy process.
The initial application (Stage 1), where applicants provide proof of their mortgage, and Stage 2, the claims stage, where more details and documentary evidence of mortgage drawdown is needed.
However, it is possible that many of the initial applicants may never make a claim to Stage 2 for a variety of reasons.
These could include individuals who do not go on to obtain mortgage approval, who may decide to purchase a second-hand property, or who are not able to source the new home that they desire.
Fianna Fáil's Housing spokesperson Barry Cowen has been critical of the scheme in the past, stating that the Help-to-Buy scheme has not worked as it was supposed to and stating that the government is not doing enough to assist social housing.
Last month, The Times Ireland Edition reported that the Housing Agency, which advises the government on policy, warned the Department of Housing that the introduction of the HTB scheme would be unwise as it was believed it would increase the asking price for properties.