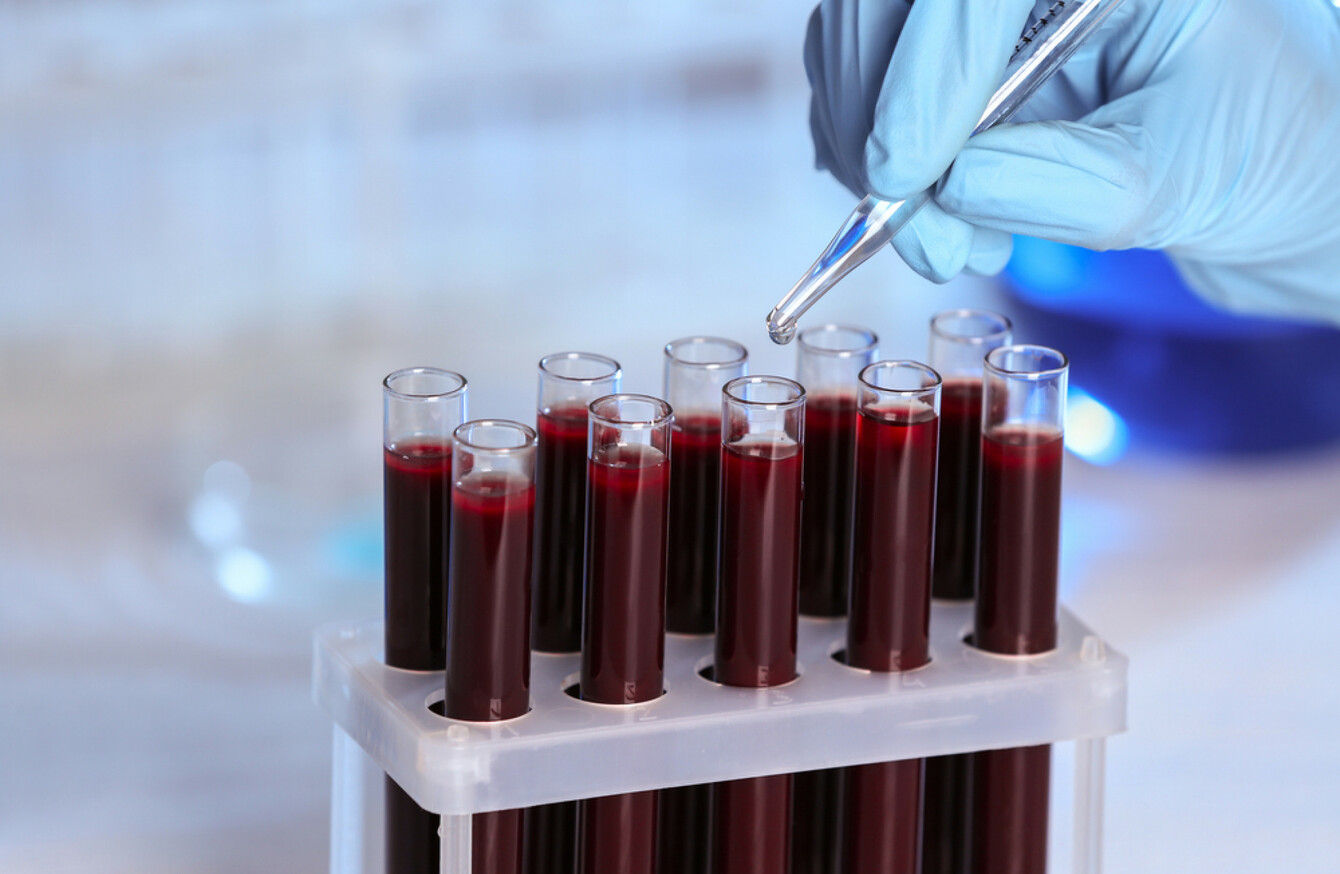 Image: Africa Studio via Shutterstock
Image: Africa Studio via Shutterstock
A PATIENT HAS been infected with the Hepatitis B virus from a blood transfusion in Ireland.
The Irish Blood Transfusion Service Board (IBTS) has said the patient's case is not a result of a test failure.
In a statement today, the IBTS said the blood donation was made in the window period when the presence of the virus cannot be consistently detected, even by the most sensitive tests available.
"This is a rare, one-in-two million event, and does not have any implications for blood that will be transfused to patients in the future," Dr Stephen Field, medical and scientific director of the IBTS said.
The service said 1.2 million donations have been tested today and there has been no other confirmed transfusion transmitted infection of Hepatitis B.
Hepatitis B virus is a common infection of the liver. It's transmitted through exposure to Hepatitis B infected blood and body fluids.
The infection occurred when a blood donation was taken and the red cells were transfused to a patient, as is standard medical procedure.
In this instance, the donation was tested through molecular screenings, and it was shown to be negative for viral markers, including Hepatitis B.
However, the donor was found to have acute Hepatitis B infection and the IBTS was informed by the public health authorities immediately.
The archived sample of the donation again tested negative. However, an additional test for Hepatitis B virus DNA tested positive.
An investigation carried out by Grifols/Hologic, the manufacturer of the test used to check for Hepatitis B, found that the test was performed to the expected standard of sensitivity for detecting Hepatitis B.
The IBTS contacted the patient's clinician who was informed of the test results. The patient was recalled for testing and was found positive for the virus.
The patient is being managed by a medical team.
Reaction
Responding to the incident today, Minister for Health Simon Harris said that as far as he's aware, this was the first instance of this in the country.
"I think it is important to say that this is not a testing failure on behalf of the blood transfusion service who've already outlined this. It's an extraordinarily rare situation where blood was donated where it wasn't possible for testing to detect the Hepatitis B. I think all of us are thinking of the patient at this very sensitive time."
He said that the IBTS will continue to keep him and the public updated, but sought to ease fears among the wider public.
"There is no ongoing patient safety incident – and that is the strongest message that I want to give to patient and indeed to donors today."
An estimated 257 million people are living with Hepatitis B. However, it's uncommon in Ireland compared to many countries and blood donors are among those with the lowest prevalence of the virus.