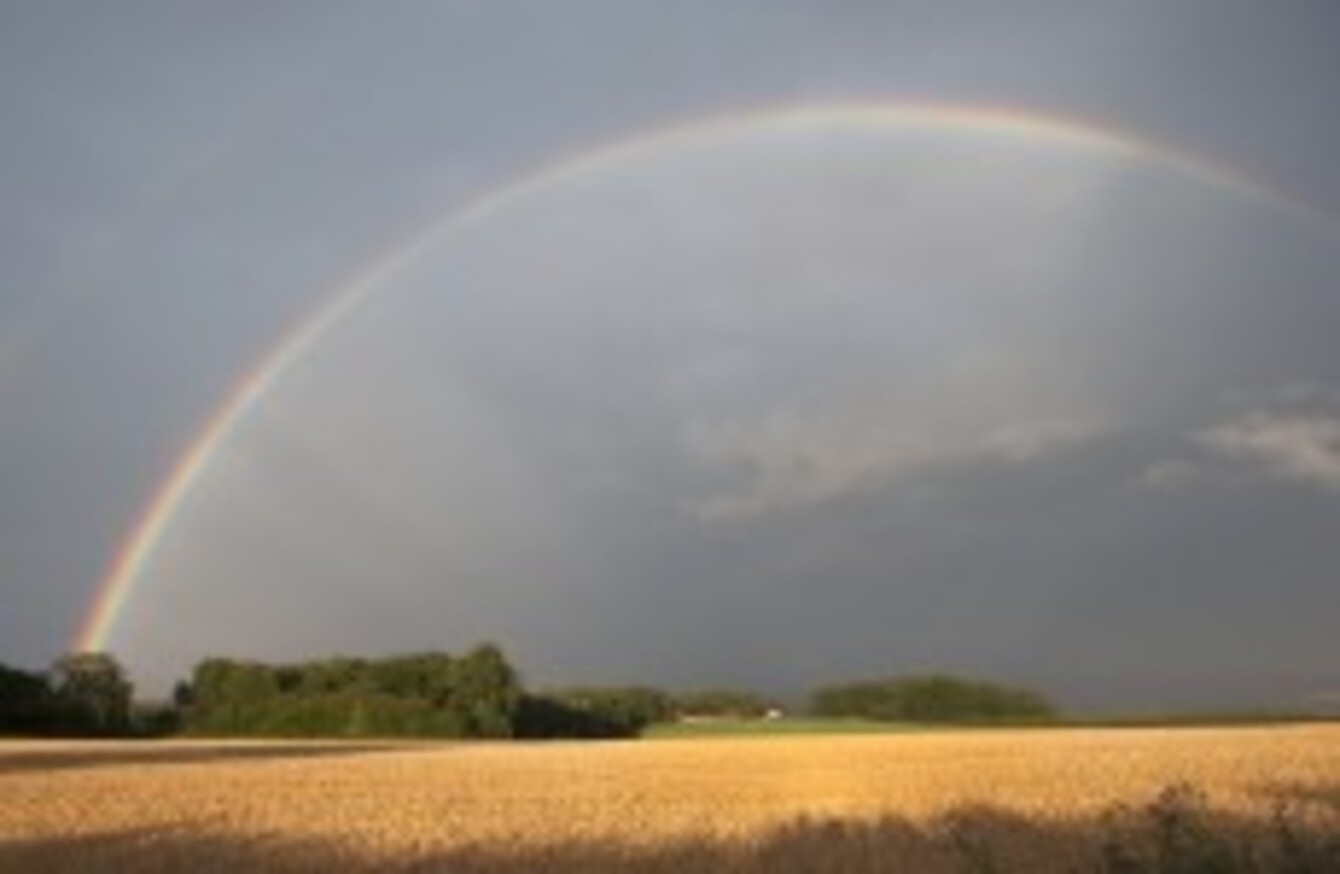 Sun and Rain
Image: PA
Sun and Rain
Image: PA
WHILE THE REST of the country is expected to enjoy dry weather with temperatures of up 20 degrees celcius this weekend, a flood warning has been issued for low-lying areas of Cork City.
Cork City Council has issued a tidal flood alert for the evening of Friday 8 October and all day on Saturday 9 October.
The statement warns that "householders and businesses should take precautionary measures to protect property." The areas under the most threat are as follows: Sawmill Street, Cotter Street, Stable Lane, Union Quay, Morrison's Quay,  Corn Market Street, French's Quay, Wandesford Quay, Oliver Plunkett Street, Lavitt's Quay, Kyrls Street & Kyrls Quay.
Cork City incurred severe flooding in November of last year, with hundreds of millions of euro worth of damage done.
Meanwhile, RTE is reporting that weather in the rest of the country "will be warm and humid over the weekend." The report added: "Sunday will be a warm, humid day and dry in most places, with some bright or sunny periods. Temperatures will continue well above normal – generally peaking between 17 and 20 degrees in a moderate to fresh easterly breeze."