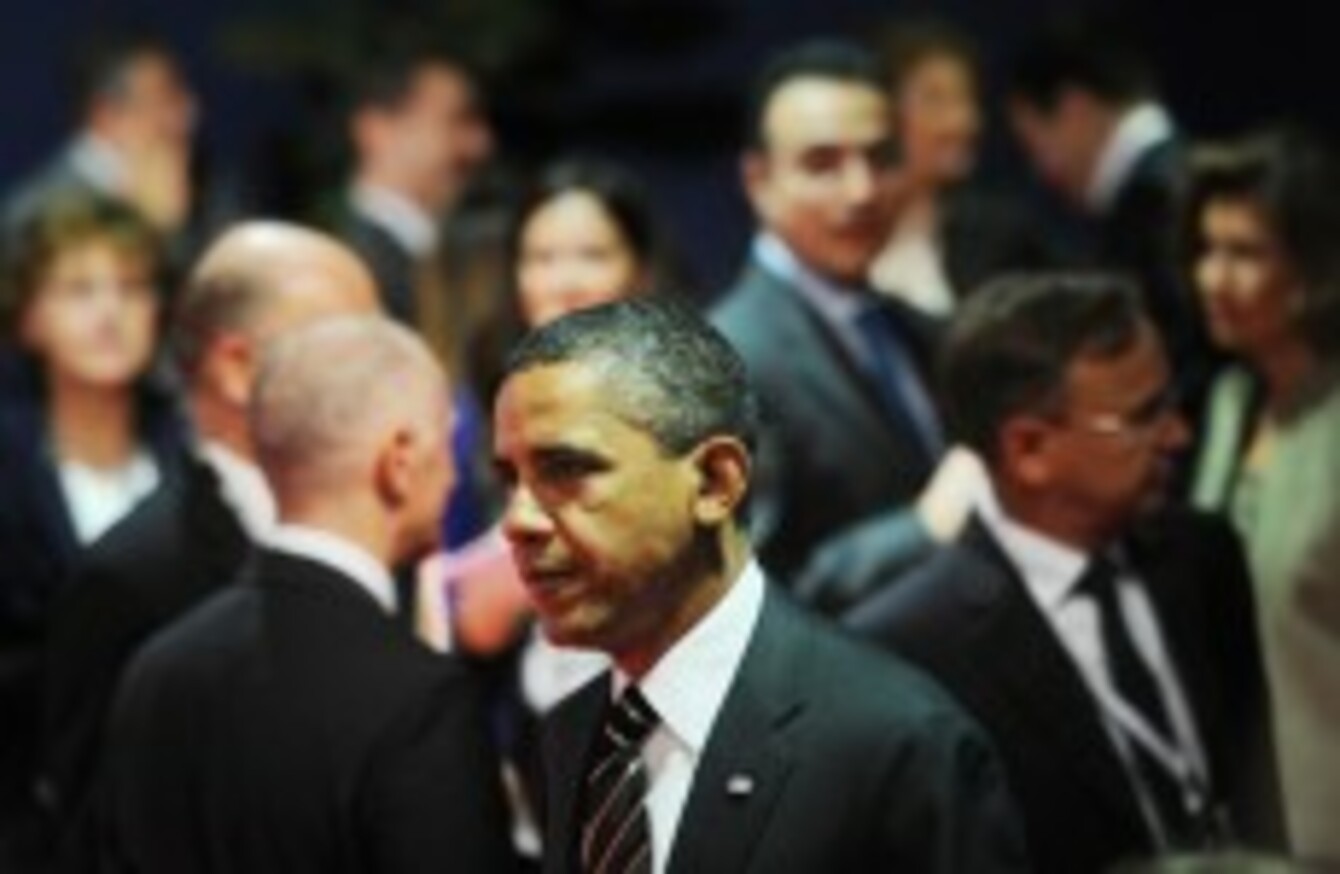 US president Barack Obama arrives at the summit yesterday
Image: Stefan Rousseau/PA Wire/Press Association Images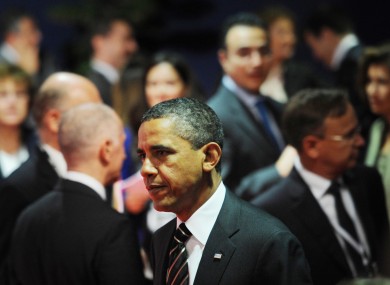 US president Barack Obama arrives at the summit yesterday
Image: Stefan Rousseau/PA Wire/Press Association Images
THE G20 SUMMIT of world leaders has been dominated so far by the turmoil in Greece, with all eyes on the country's PM George Papandreou as he struggles to hold his government together.
But world leaders also have a number of other issues on the table in Cannes, chief among them being how to tackle the wider eurozone debt crisis as more countries come under threat.
So what are they looking at as ways to tackle the problem? TheJournal.ie looks at the possibilities that have emerged from the talks so far:
A 'firewall' to protect Europe's economies The Greek crisis is threatening to spread to other countries including Italy and Spain, and there is a lack of confidence in the European Financial Stability Fund to bolster their resources. One official told Reuters the talks were focusing on ways to protect such countries, such as giving them access to more credit.
More firepower for the IMF Economic confidence would be reinforced if the IMF had more resources, according to several leaders. Australian prime minister Julia Gillard said: "There is a broad view amongst G20 leaders that there does need to be additional IMF resourcing", adding that this would "reassure" the markets.
A 'Robin Hood tax' The idea of a 'Robin Hood' or 'Tobin tax' – a small levy on all financial transactions – has been considered before, but some believe it is gaining momentum. Bill Gates yesterday urged G20 leaders to  adopt the measure, according to Channel 4 News, while the Telegraph suggests that the French and German leaderships are also behind the idea.
Forcing Italy into action There is widespread concern over the future of Italy, one of Europe's larger economies and seen as vulnerable to future economic instability. A draft declaration being prepared by G20 leaders would commit Italy to balance its budget by 2013, and take swift action on promised reforms.
Richer countries to take action too Under the same draft plan, nations with cash surpluses such as China and Germany would make moves to boost domestic demand – rather than exports – in an attempt to bring the world economy back towards balance. It's hoped this would support "the global recovery and financial stability", AFP reports.