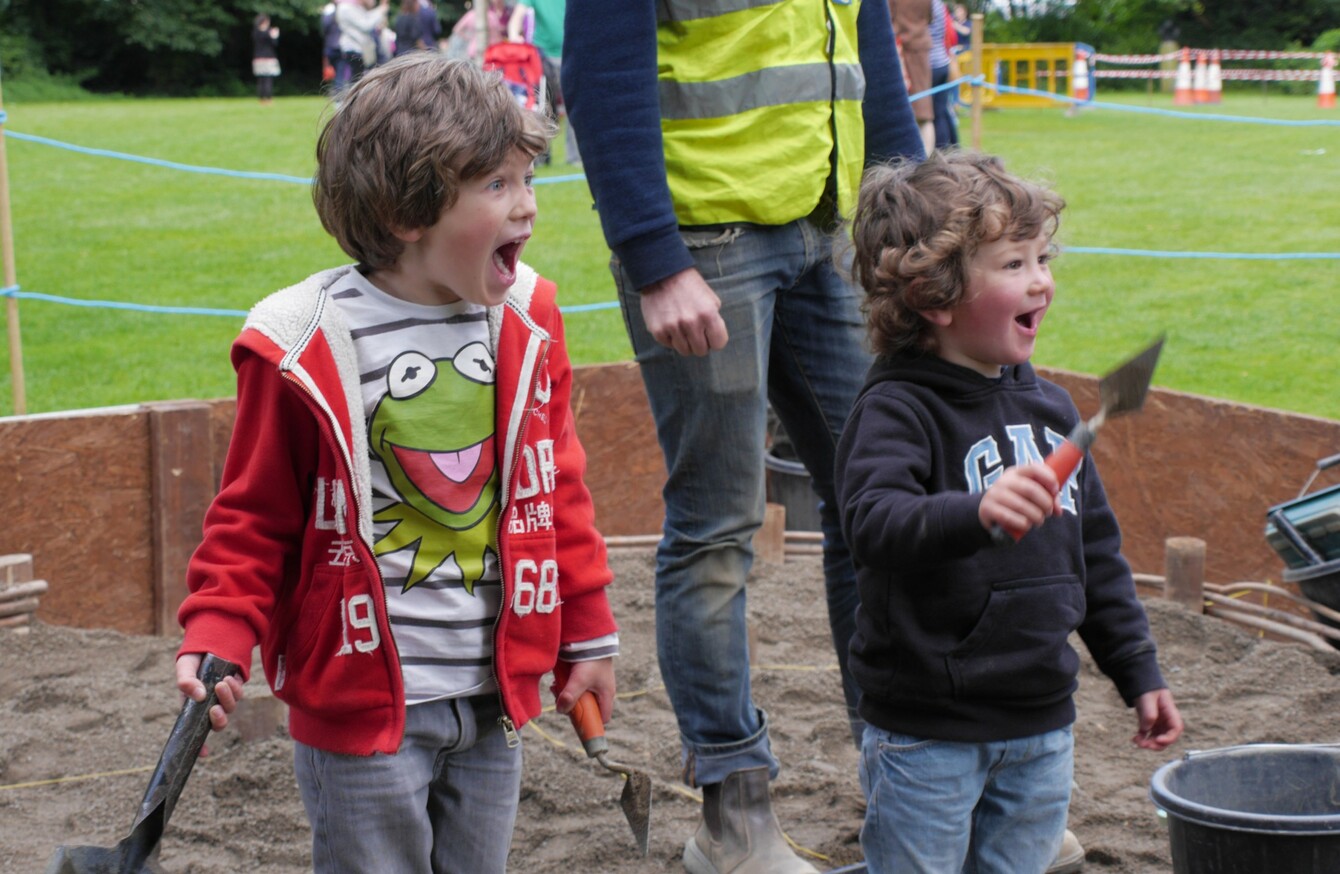 Image: Neil Jackman
Image: Neil Jackman
HERITAGE WEEK IS here again, with thousands of events on all across the island of Ireland from 20 – 28 August.
This year there are over 1,800 events planned, and by the end of the week it is estimated that over 400,000 people will have attended the many talks, tours, workshops, archaeological digs, re-enactments or nature trails.
There are so many opportunities to experience the wealth of Ireland's heritage, and to get hands-on with the story of our past.
Here are a few events that caught my eye, but these are just the very tip of the iceberg.
Check out www.heritageweek.ie to discover events in your area, and please do leave a comment below if you'd like to highlight a particular event near you.
Leinster
A great chance to get hands-on with history at Swords Castle. This is the second season of the excavation that aims to reveal the archaeology of this iconic site. Volunteers are welcome to dig, wash pottery and bag artefacts and to discuss the site and the techniques of archaeology with the crew.
Meet members of the North Kildare beekeepers association and learn about the fascinating lives of bees from hives to honey. View a live display of the native Irish honey bee and try to find the queen.
A family fun day open to all. Events include medieval games and activities, puppet show, music, food and craft fair, falconry, street theatre, walking tours and much more. Why not come in costume?
Enjoy a walk through the incredible scenery of Glenmalure while hearing stories about local folklore and the lead mines that once thrived in the area.
Children will explore and unearth the natural environment in the community garden, discovering all the wonderful living things that call it home, through games, planting activities and a bug hunt.
A fun family day in Merrion Square. Learn about the material culture of 1916, get digging in the Big Dig or learn how to make a leather drawstring pouch. Also experience traditional crafts such as shoe making and basket weaving while a blacksmith will demonstrate some 17th century forging techniques.
Connacht
Guided walk through Achill's famous deserted village, looking at its foundation and desertion, the people and their lives.
There'll be street theatre in Co Sligo, with a re-enactment of "the most famous duel ever fought in Sligo" and the subsequent court case in 1816 between Thomas Fenton of Castletown, Easkey, and Major John Hillas of Donecoy.
Celebrate the O'Flaherty links with Aughnanure Castle and Connemara with a talk by Dr Paul Naessens, followed by traditional Irish music and fun and games for children.
Explore the wild seashore by going foraging for wild edible seaweeds and wild herbs that grow there.
A seminar on the topographical aspects of the story of the first leg of Queen Medb's journey from Rathcroghan Co. Roscommon to Cooley Co Louth, 2000 years ago, in her quest for the Brown Bull of Cooley.
Follow a historic trail of churches and organs around Limerick by bike. Hear music and listen to local stories about these buildings. Use your own or city bikes, and non-cyclists/reduced mobility are welcome.
Join the IWDG for a guided land-based whale watch at a local headland, as part of the All-Ireland Whale Watch Day.
Munster
Ever fancied a go at archaeological geophysics? See and try out remote sensing equipment with Lismore Heritage Centre and Community Archaeological Remote Sensing at the Ice Houses. Followed in the evening by a discussion on the discoveries made at Round Hill as part of the Adopt a Monument Scheme.
Watch a master shipwright working on a traditional wooden boat or a local fisherman demonstrate the craft of net-making. Learn traditional sculling in Baltimore Harbour, weather permitting, and watch local wooden boats sailing in Baltimore Harbour.
This year's festival will feature medieval battle re-enactments, medieval cookery displays, archery, blacksmith displays. Plus lots of activities for kids.
Watch a reenactment of Dungarvan's Battle of 1174 between the Vikings and Normans. There will also be demonstrations of crafts and lifestyles of the period, food and drink, coin making, arrow fletching, and board games by Deise Medieval.
Cycle, walk or take the train along the Waterford Greenway to Carriganore near the Woodstown Viking site.
Ulster
Speakers from Ireland, Scotland, England draw on current research to show how Inishowen and the north seaboard of Ireland were connected.
Aimed at children with additional needs such as ASD, ADHD – become a nature explorer, and carry out real scientific research in an understanding and supportive atmosphere, and then picnic with your teddy.
Hear stories of the past at Rath Church in Killeshandra, County Cavan, and examine some of the heraldic signs and symbols of our ancestors in the ancient graveyard.
A great opportunity to see Doon Fort in its local context. The trail will be by bus and cover Doon Fort, Pound Lough, Inishkeel Island and the Kilclooney Dolmen and more. There will be talks and an exhibition in Kilclooney Dolmen Centre, Portnoo (N56) beforehand.
There are lots of great events all over the country. If you know of any events in your area please do let us know with a comment below.