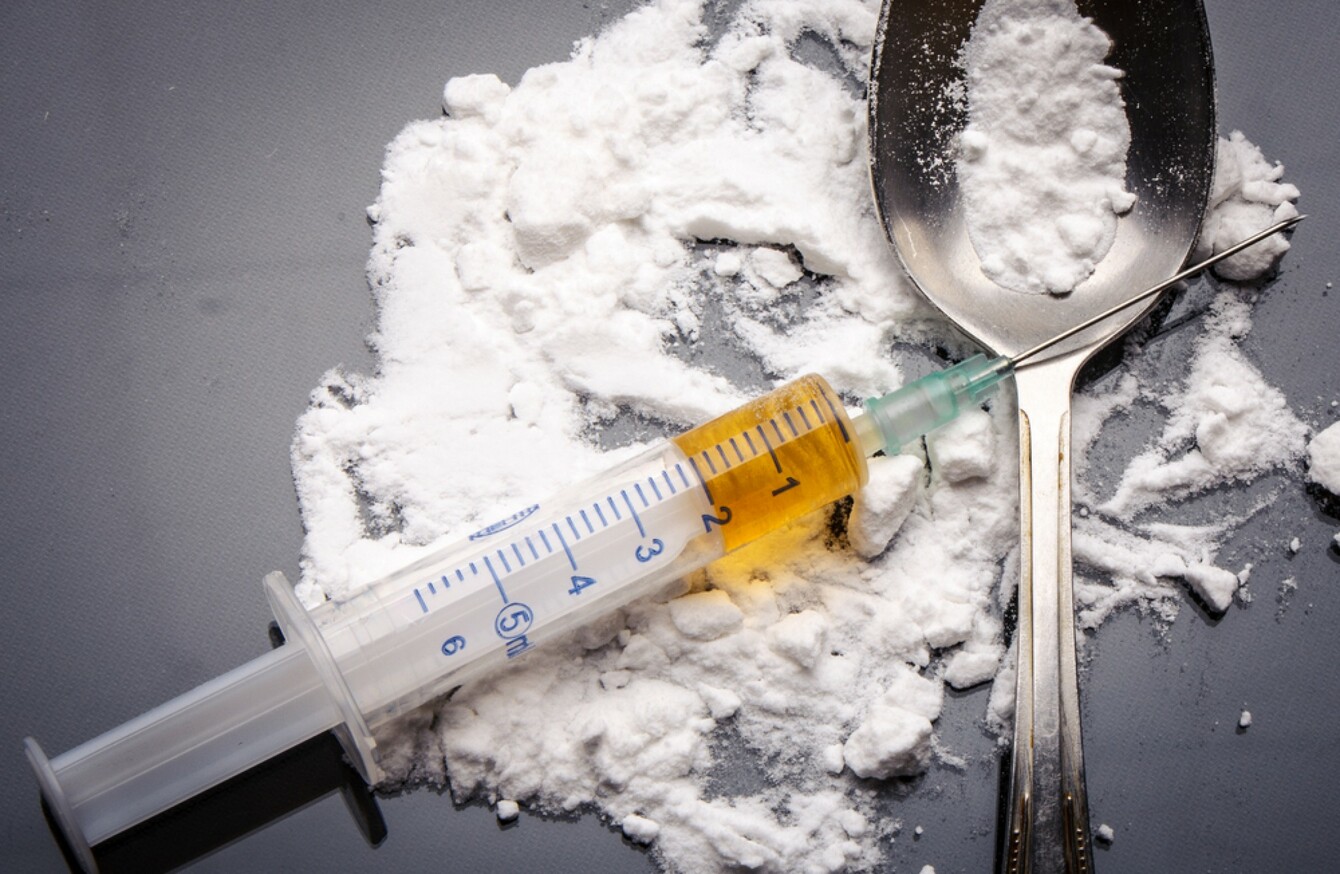 Photo: Stock
Image: Shutterstock/Evdokimov Maxim
Photo: Stock
Image: Shutterstock/Evdokimov Maxim
HEROIN DEATHS HAVE increased in Ireland for the first time since 2009, new figures from the Health Research Board (HRB) have shown.
The State-affiliated body conducts research into a number of areas related to public health, and monitors the number of drug related deaths each year.
The new figures are for 2013 and look at both poisoning deaths, more commonly known as an overdoses, and non-poisoning deaths, which come about as a result of drug-related trauma.
When all drug-related deaths were taken into account, there were 679 poisoning and non-poisoning deaths in 2013, bringing the number of people who suffered drug-related deaths in the past 10 years to more than 6,000.
Heroin problem 
In total, the figures for 2013 show 86 poisoning deaths where heroin was involved.
In around half of these cases the users were known to be injecting the drug at the time of their death.
Two in five of those who died from heroin were not alone at the time of their death, something the HRB has says indicates that there was a possibility the person's life could have been saved.
Speaking about the increase in the number of heroin deaths, Minister of State for Drugs, Aodhán Ó Ríordán said: "There are no easy solutions to addressing what is a very complex problem.
"That's why Government has taken a number of actions to reduce drug-related deaths, including the expansion of needle exchange services and making naloxone for the treatment of opiate overdose more widely available.
I believe lives will be saved as a result of these initiatives.
Other findings 
The new figures also found that around two-thirds (60%) of poisoning deaths that happened in 2013 involved one or more drug.
There was a 98% increase in the number of polydrug deaths over the past 10 years, going from 118 in 2004 up to 234 in 2013.
72% of deaths where heroin was involved also included some sort of other drug, most of which were benzodiazepines.