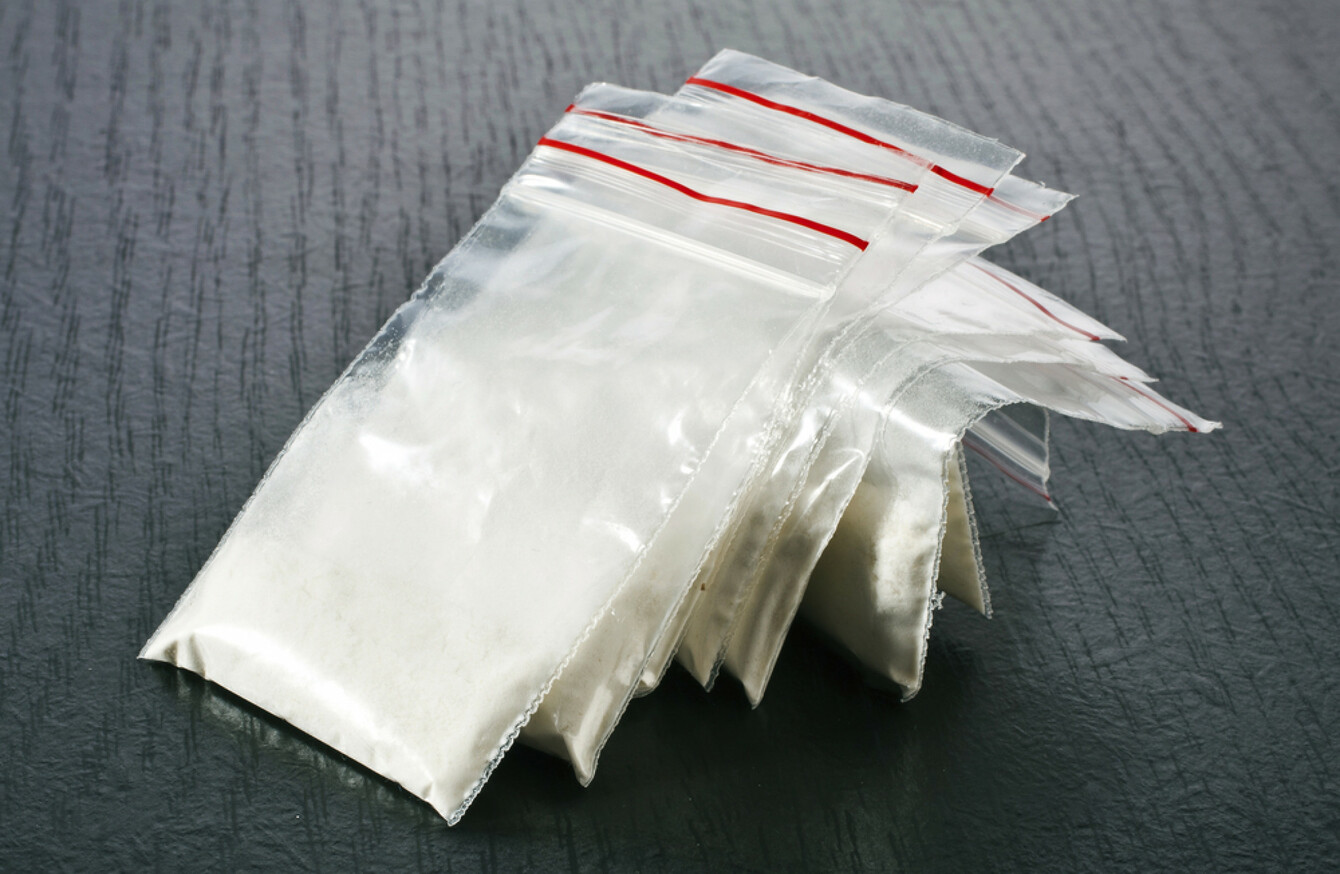 Image: Snowbelle/Shutterstock
Image: Snowbelle/Shutterstock
A WOMAN WHOSE former partner was caught with over €50,000 of heroin has avoided a jail sentence for permitting the preparation of the drugs at her home.
Rachel Harford (47) told gardaí the drugs had nothing to do with her and she hid one of the bags in the crotch of her leggings out of panic because she got a fright when gardaí arrived.
Her former partner, Eamonn Kane, pleaded guilty to possession of the drugs found at the house and last year received a four years and nine month sentence with the final 18 months suspended.
Harford, whose four minor previous convictions date back to the 1990s, had beaten a heroin addiction over twenty years ago and not come to garda attention since then.
'Pain and distress'
Harford of Rathoath Drive, Finglas, Dublin pleaded guilty at Dublin Circuit Criminal Court to knowingly permitting or suffering the preparation of a controlled drug at her home on December 14, 2015.
Judge Karen O'Connor noted that Harford had never been suspected of being the "main actor" in this activity. She said that Harford allowing her premises used in this way contributed to the criminality which cause destruction, pain and distress in the community.
Judge O'Connor noted that Harford had a difficult upbringing and circumstances in her life, but had overcome her heroin addiction and remained conviction free for decades. She was at low risk of re-offending.
Judge O'Connor imposed a two and a half year sentence which she suspended in full.
Heroin on the kitchen table
Garda William O'Keefe told Fionnuala O'Sullivan BL, prosecuting, that gardaí arrived at Harford's home with a search warrant. They found Kane in the kitchen doorway with Harford standing behind him.
Harford was observed to put an item into crotch area of her leggings. Garda O'Keefe said they could see what appeared to be heroin on the kitchen table behind them.
Gardaí recovered heroin valued at €52,883 and a small amount of cannabis herb valued at €29.
Harford told gardaí the drugs were nothing to do with her and she had just grabbed one of the bags in fright when gardaí arrived.
Garda O'Keefe agreed with John Fitzgerald BL, defending, that Harford had not been the focus of the investigation or the search.
Fitzgerald said Harford had a chaotic upbringing. Her own history of drug taking and homelessness had ended 20 years ago. He said her younger children were living a markedly different life than she had lived herself and were doing well in education.
Counsel submitted this was a testament to how she had rehabilitated herself. He asked the court to take into account her circumstances, her record and the stage she was at in her life.