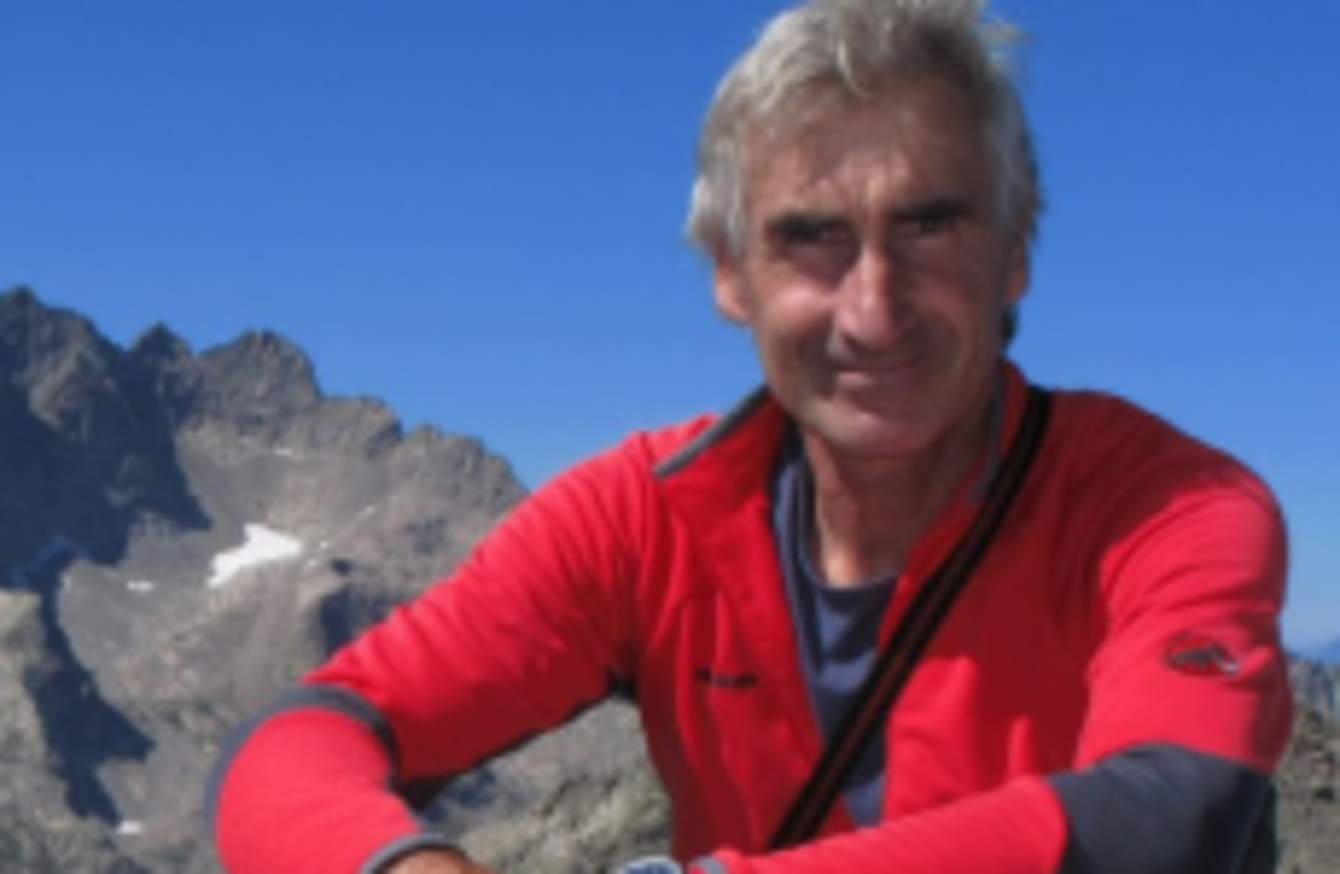 Image: Google+
Image: Google+
Updated 11.25pm
MILITANTS LINKED TO the Islamic State group have beheaded a Frenchman abducted in Algeria in a video posted online, after Paris rejected their demand to halt strikes in Iraq.
Herve Gourdel, 55, was kidnapped on Sunday by Jund al-Khilifa, or Soldiers of the Caliphate, while hiking in a national park that was once a major draw for tourists but became a sanctuary for Islamists.
It follows a call by IS for Muslims to kill Westerners whose nations have joined a campaign to battle the jihadist group in Iraq and Syria.
The video, entitled A Message with Blood to the French Government, was posted on jihadist websites.
It begins with a clip of French President Francois Hollande before showing Gourdel on his knees with his hands behind his back, surrounded by four armed militants whose faces were covered.
One of the jihadists reads a speech in which he denounces the intervention of the "French criminal crusaders" against Muslims in Algeria, Mali and Iraq.
'Cruel and cowardly'
It came a day after Hollande vowed not to give in to the jihadists' 24-hour deadline to end air raids in Iraq.
Speaking today, Hollande described the Franch man's murder as "cruel and cowardly", adding that it would only strengthen France's resolve to pursue its air war against the group in Iraq.
Our compatriot Hervé Gourdel was murdered by a terrorist group, cowardly, cruel, shameful. I think of him.
"France is going through an ordeal through the murder of one of its citizens, but France will never give in to blackmail," he told the UN General Assembly.
"The fight against terrorism must continue and be stepped up."
France's Prime Minister Manuel Valls took to Twitter to express his condolences:
In awe of the savagery. Support of the whole nation to the family of Hervé Gourdel. France will never cede.
Passionate mountaineer
Gourdel had only arrived in Algeria on Saturday and was seized the following day while hiking in the heart of the Djurdjura National Park, whose dense forests, deep gorges and picturesque lakes were once a major attraction for tourists.
The mountains became a hideout for Islamists in the 1990s who later swore allegiance to Al-Qaeda, and security forces have been unable to dislodge them.
A passionate photographer and mountaineer, Gourdel liked going off the beaten track, though he was always careful, his friends said.
"I often bump into him in the mountains and he always goes to little-known areas of the massif, never on the major routes where there are people," said Michel Ingigliardi, his friend of 30 years in Saint-Martin-Vesubie, a village nestled deep in the French Alps.
"Going to far-away isolated countries is consistent with his personality."
The group that abducted him was formed recently after splintering from Al-Qaeda in the Islamic Maghreb (AQIM), which experts say has raked in some €93 million in ransom payments in the past eight years.
Before the video was released, Gourdel's family expressed hope for his freedom and spoke of their anguish. In a statement, they said:
We learned with great pain of the kidnapping of Herve Gourdel, our father, our partner, our son, our brother and our very dear friend.
Tributes to the Frenchman have been flooding in on social media sites. On Facebook, one person said:
Courage to all the family of Mr Gourdel after the announcement of this terrible news. I could not hold back my tears. God rest his soul …
Another commented:
Tonight I hurt, I cry … I am frightened by this unspeakable barbarity! I did not know you but I think Mr Gourdel to you, your family, your children … rest in peace …
A page that had been set up to support him and call for his safe return today said people all over France and even abroad had been hanging black ribbons in their windows and balconies. A number of memorial services have also been arranged across his home country to pay tribute to his life:
- © AFP, 2014 with additional reporting by Michelle Hennessy.
First published 5pm