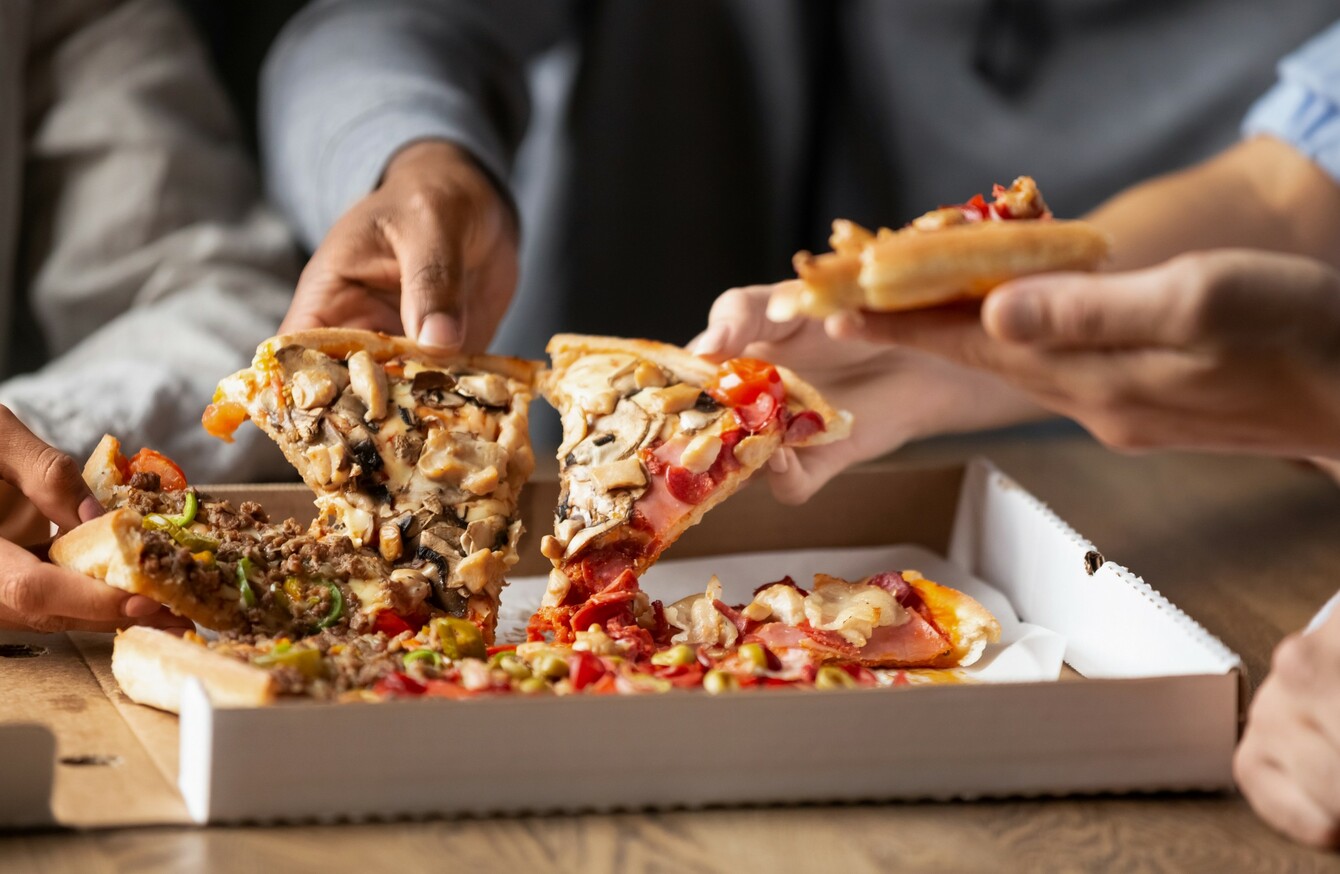 Image: Shutterstock/fizkes
Image: Shutterstock/fizkes
FROM GETTING TO work via flying car to 3D-printing your dinner, there are a lot of ways that tech could change your life in the future. But how likely would you be to adopt these tech advances, and to make them a part of your daily routines?
In a new series, Future Real, we're partnering with Volkswagen to spotlight technologies of the future, with a different theme each time. As you read, we'll ask you to rate how likely you'd really be to give each piece of tech a try.
This week: how ready are you for the payment technology of the future?
The way we pay for things has changed hugely over even just the last decade. Ten years ago, the idea of using your phone to pay in a café or shop would have sounded a bit out there, but now with Apple Pay and Google Pay, it's the norm.
Cash is still in existence as a form of payment, of course, but it's not hard to imagine a time in the near future where physical notes and coins will be obsolete.
The World Payments Report 2019 showed that global non cash transactions had grown by 12 per cent from 2015 to 2017, and forecasted a sustained growth rate of 14% between 2017 and 2022.
Here in Ireland, there are already some tangible signs of change: the country's first card-only café, Bear Market, opened in Dublin city centre in April 2019, taking the lead from similar outlets internationally.
Of course, there are some factors slowing down the pace of change too – like people's security concerns for the safety of their money. Placing your trust in new technology comes at a much higher stake when it's your life savings or monthly income on the line.
Below are four tech-led payment methods that have recently been introduced, are currently in development, or could conceivably be developed in the future. Would you be willing to pay – and bank – with these methods of the future? Or is cash still king when it comes to your wallet?
1. Ditch the contactless card, and pay with a single look
Facial recognition has moved from the realm of Minority Report to become the norm recently, with most new smartphones letting you unlock your phone just by looking at it. But how would you feel using your face – or at least, facial recognition – to pay at the checkout?
In China, facial recognition payments have been introduced in shops, subway stations, and even vending machines. On a practical level, the process is quicker than, say, fingerprint payments – and it means if your phone is dead or you forget your cards, you can still pay for your coffee.
Alipay, the financial arm of e-commerce company Alibaba, has riffed on the concept with its "smile-to-pay" functionality. Users with the Alipay app on their phone simply smile at the checkout in a bricks and mortar store, and their payment is complete. 
Smile-to-pay was first launched in 2017, and was upgraded in 2019 to work on smaller devices rather than just large screens. Over the next three years, Alipay will invest the equivalent of €380m on bringing the technology to more stores and devices around China.
The technology still has a long way to go, and there's privacy concerns to be ironed out, but the idea is straight out of Blade Runner.
2. Or go full sci-fi and implant a payment chip under your skin
Most contactless payment is enabled by NFC, or near-field communication, allowing two electronic devices to interact with one another when they are in close proximity. You'll find an NFC chip in your debit card, in most smartphones, and also in things like Leap Cards.
Some adventurous people around the world have taken the technology a step further, embedding NFC chips under their skin. The practice, known as 'biochipping', is definitely on the fringes of tech advances for now – but in Sweden, a small startup called Biohax, founded by Jowan Osterlund, has already "chipped" over 4,000 people.
"Tech will move into the body," Osterlund told Fortune last year. "I am sure of that."
The chips can be inserted by a tattoo artist or anyone else with a similar needle-like device, and then you're set to use your hand as your bank card, or whatever use you program it for – be it heart-rate monitoring, opening your office doors, or something else.
It'll set you back around €200 give-or-take, and the chip is about the size of a grain of rice, so it shouldn't be noticeable in your daily life, although it could cause trouble for you at airport security.
3. Swap cards for wearable payment tech
Sunny day? Travelling light? In 2017, payment company Visa partnered with Australian start-up Inamo to create WaveShades, a pair of sunglasses with a contactless chip embedded inside.
Yes, it was a gimmick, unveiled at the South By SouthWest festival in Texas that year as an example of how contactless payments were evolving.  But it's the concept that's interesting rather than just the execution – if you can make your sunglasses contactless, what else can you pay with? 
British company McLear answered that very question when they created the McLear Smart Ring, which never needs to be charged and is water-resistant.
The ring connects to your bank account or card, with an accompanying app to help you track payments and spending easily. Lost or stolen rings can be 'paused' in the same way you'd freeze a debit card,  and while the ring is currently only available in the UK, it can be used all over the world. 
4. Just say, 'Hey Google, pay my electricity bill.'
Smart home devices have already hit the mainstream, but we're only at the beginning of discovering the ways in which they can be used. Yes, your Google Home can tell you the weather or read you the news, but soon your device might be able to handle your life admin and finances too
Think highly advanced AI-based voice recognition allowing you to converse with your smart home device, and have discussions about the ins and outs of particular tasks – when to pay the phone bill, for example, or how much to set aside for a food budget this week.
"I like to think of chatbots in four generations… Gen-IV is where we're likely heading – chatbots powered by state-of-the-art voice recognition technology so that the assistant can recognize me beyond doubt based on my speech mannerism and voice patterns, and conduct all types of transactions," said Dhananjaya Tambe of the State Bank of India in an interview with FinTech News.
Payment apps like Venmo and PayPal already offer some level of voice payments, mainly to send money to other users, but in the future it may not be far-fetched to ask Alexa to order your pizza for you without needing to enter a password or look for cash.
Security is obviously a massive concern with technology like this. On a basic level, the AI must be able to determine who is speaking, so that a guest can't order stuff on your behalf. 
The future is nearer than you think. Pre-book the all-electric Volkswagen ID.3 1st online at Volkswagen.ie/ID.