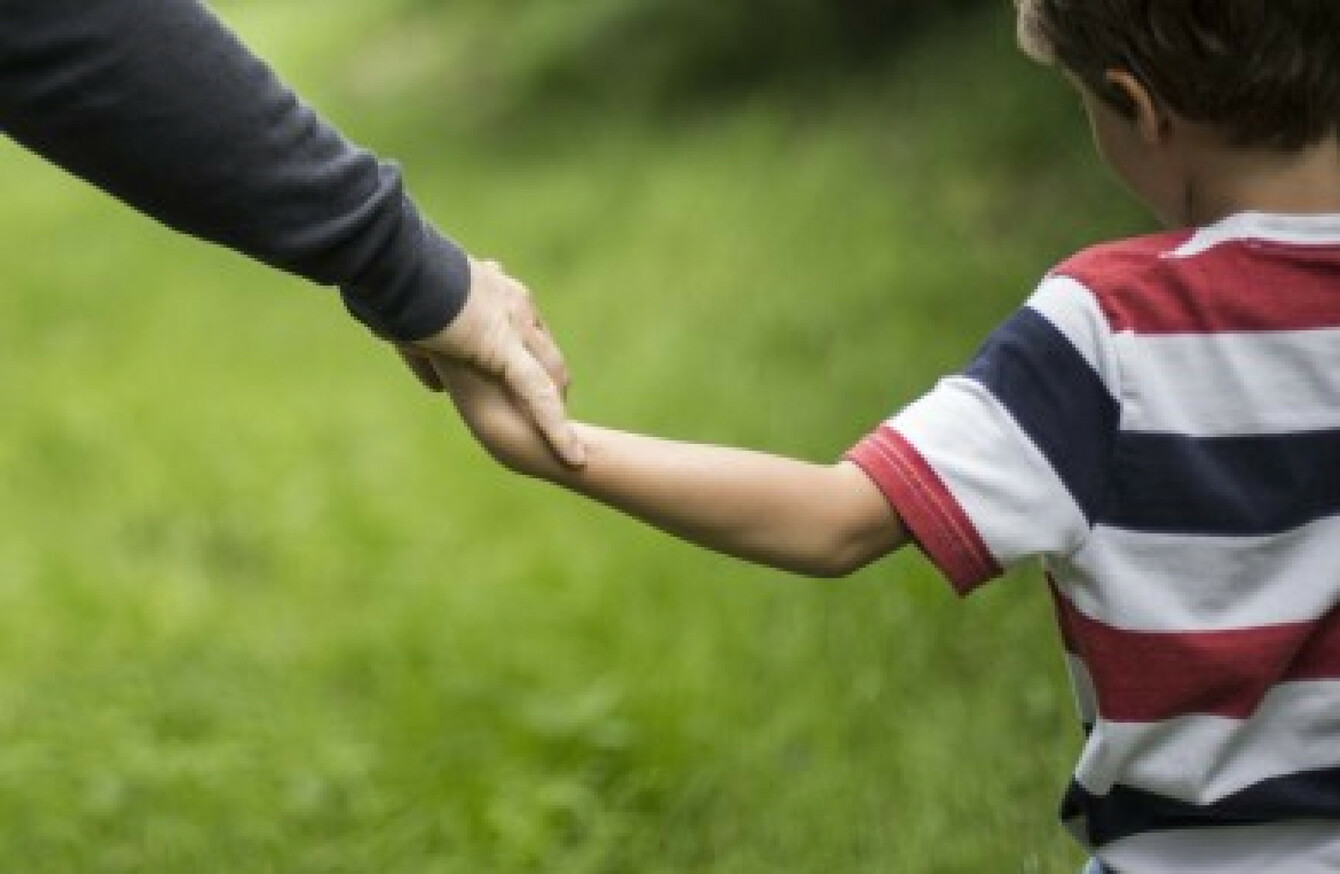 RONAN* IS FIVE years old and shares a bed with his mother in a small room in his grandparents' house.
There are seven people living in the three-bedroom house: Ronan, his mother, his grandparents, his aunt and his two cousins.
Multiple people sleep in each room. Ronan's teenage cousin sleeps on the couch. Due to the overcrowding, tensions are high in the home and arguments are common.
Ronan's mother lost her rental home over a year ago, and decided to move back into her parents house while she looked for a new place. She thought she would move into a new home quick enough, but hasn't yet found anywhere she can afford.
Ronan began acting out soon after the family moved. He gets angry very easily at home and in school and lashes out at those around him.
He has become increasingly attached to his mother in this time, and gets worried and anxious when she is not around.
Despite living in highly unsuitable conditions and being unable to find a new home, Ronan and his mother are not officially listed as being homeless.
Instead they are part of a growing number of families who are referred to as the "hidden homeless".
The hidden homeless 
Hidden homelessness refers to people like Ronan and his family who stay in highly unsuitable or overcrowded accommodation instead of declaring themselves homeless.
To be officially declared homeless a family needs to present to their local authority and register as homeless and as having no form of accommodation to stay in.
They will then be either given or told to find their own form of emergency accommodation (usually a hotel or B&B) to stay in and will be included in official homeless figures.
Latest figures show that there was a record high in the number of homeless people living in emergency accommodation in January.
In total, there were 3,267 children, as well as 5,837 homeless adults – a big jump on the previous month.
So, these numbers don't include people like Ronan and his family. As the type of people in these situations are "hidden" by definition, it is difficult to get even a rough estimate of how many are living in similar situations across the country.
However, experts say that thousands if not tens of thousands of people would be added to the homeless list if people in these types of situation were counted (as they are, for example, in Finland).
FactCheck: Does Ireland really have a low rate of homelessness by international standards?
Ronan's case was highlighted by children's charity Barnardos, who work with his family and many other families in this type of situation.
They could be like John*, who moved with his two children into his sister's home after his relationship broke down.
John and his two children (a 12-year-old girl and a seven-year-old boy) share the same room. The children share a bed and he sleeps in a camp bed.
His daughter can't get the privacy she needs. His son is tired during the week and his school work is suffering. Again, the family are not listed as homeless.
"Not counted"
According to Ciara Conway – who works as a project leader at Barnardos' Wexford family support project – the issue of hidden homelessness is growing all of the time.
"There's always been an element of it," she said.
But now you can definitely see a marked increase in the pressure in relation to families trying to access quality long-term accommodation.
Conway said that homelessness in any form can have huge ramifications for children in the long term.
"Sometimes very vulnerable families get cut off from their social supports," she said.
"What that means in reality is public health nurses not being able to do developmental checks… older children not being able to go to school.
Wexford is a big county and there is very little public transport.
She said children act out as they do not have space to play or private space of their own.
Barnardos works with families like Jason's and and John's to try to help them manage and to help them cope with their situation.
Long-term solutions 
In terms of solutions to the wider crisis of family homelessness, Conway echoed the sentiment of other not-for-profit workers that more houses needed to be built.
"It's all about supply," she said.
We need more houses to become available for these families.
This is a view shared by all of the major housing and homelessness charities.
The latest progress report of the government's Housing Action Plan (Rebuilding Ireland) stated that 25,892 households had their social housing needs met in 2017.
However, in total there were just 2,245 units of social housing newly built last year (slightly below target).
The vast bulk of the social housing (19,624 or 76%) came from the private rental sector, through programme like the Housing Assistance Payment (HAP).
The government has put forward HAP has its main form of social housing delivery, however
opposition politicians, housing experts and NGO officials all say a tenant on HAP is in a far more unstable position than someone living in traditional social housing.
"This once again confirms the Governments chronic over reliance on the private sector to meet social housing need," said Sinn Féin housing spokesperson Eoin Ó Broin
It is deeply dishonest to describe the 19,624 subsidised private rental tenancies as social housing.
Homelessness NGO Focus Ireland has called for a specific strategy to be put in place to deal with family homelessness – which would work to stop families becoming homeless (by limiting evictions, for example).
The Housing Department states that Rebuilding Ireland is working and that the delivery of social housing supply as well general housing stock would continue to be accelerated this year.
All the names have been changed to help protect people's identity 
You can find out more about Barnardos here