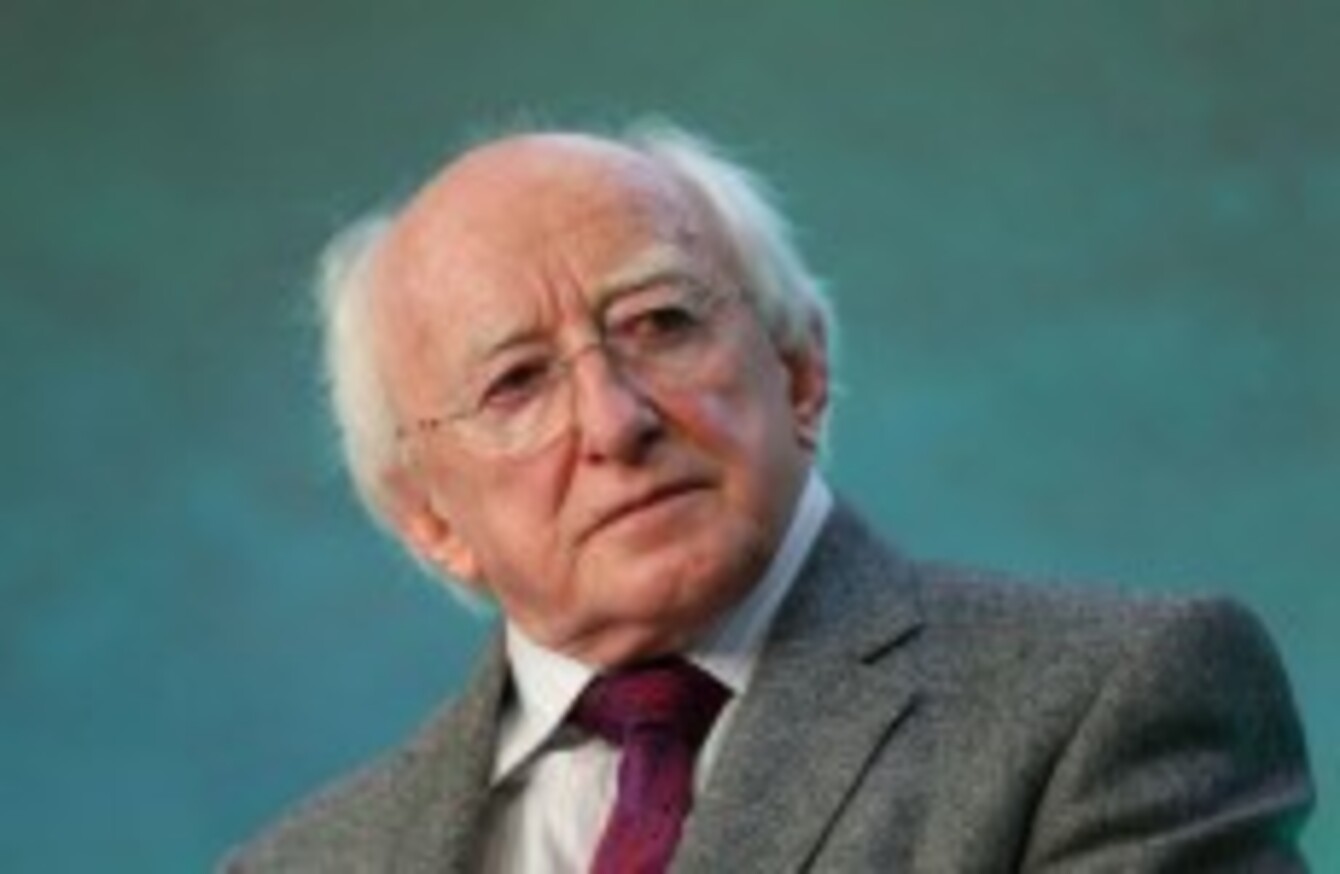 Image: Julien Behal/PA Wire/Press Association Images
Image: Julien Behal/PA Wire/Press Association Images
PRESIDENT MICHAEL D Higgins has spoken of his desire to further the reconciliation between Ireland and Great Britain on his State Visit in April.
Speaking today at the St Columbanus Day Lunch in Belfast today, Higgins said that the ongoing process of healing divisions in the North requires "leadership".
"Undoing the knots of memories so as to unlock the power to heal rather than divide is a challenging, often painful, but ultimately rewarding, and even cathartic task. Undoing these knots requires acts of leadership, such as that demonstrated by Lord Bannside when he led his party into a power-sharing government with his erstwhile political enemies."
He added that however the Panel of Parties led by US diplomat Richard Haass decided to move forward on individual issues, victims must be at the heart of the solution.
"Whatever mechanisms are ultimately agreed upon for this task, the overall needs of a flourishing and shared society must be at their heart and the memory of victims must appropriately be reflected, and cherished, in thoughtful memorials and initiatives that bring communities together, so that we all learn from the terrible failures of the past."
Higgins closed by saying that he hoped the visit to Britain in April would foster friendship.
"I hope to further strengthen this thread of understanding, reconciliation and friendship and to also avail of the visit to highlight particular themes which merit recognition and commendation, such as the very positive role of the Irish community in Britain."