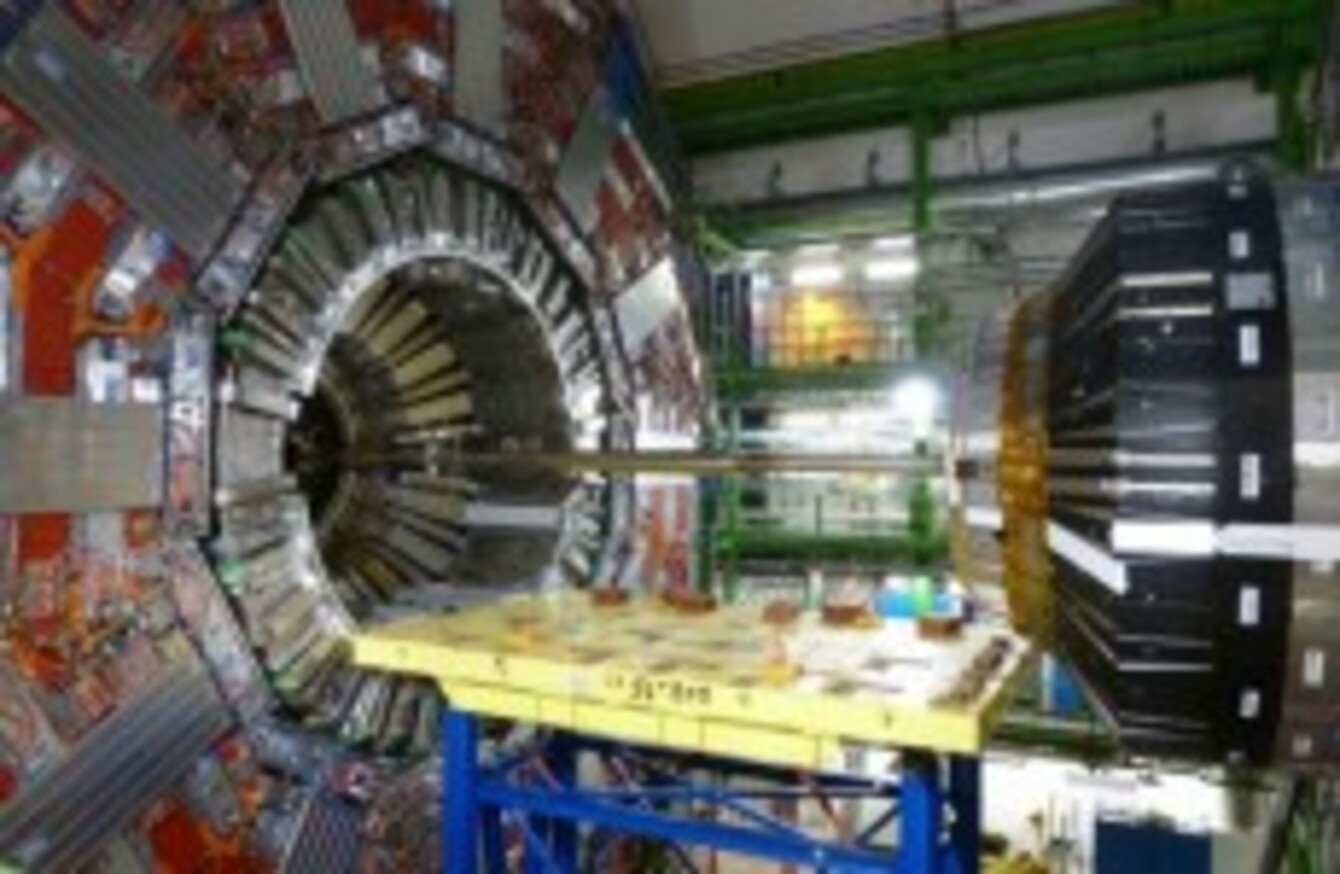 The Large Hadron Collider at CERN in Geneva.
Image: John Von Radowitz /PA Wire
The Large Hadron Collider at CERN in Geneva.
Image: John Von Radowitz /PA Wire
PETER W. HIGGS and François Englert have been jointly awarded this years Nobel Prize in Physics for their theory on how particles acquire mass.
In 1964, they proposed the theory independently of each other and it was proven by the discovery last year by scientists at CERN of the Higgs boson that bears the former's name.
English-born Higgs is currently professor emeritus at University of Edinburgh while Belgian Englert holds the same position at Université Libre de Bruxelles.
In awarding the prize to the two men the Nobel Committee said that their their theory is a central part of the Standard Model of particle physics that describes how the world is constructed.
The Standard Model outlines how everything from flowers to stars and planets consist of just a few building blocks and the Higgs Particle described by Higgs and Englert is vital element in explaining how this holds true.
The Nobel Committee explained its importance as part of their statement today:
This particle originates from an invisible field that fills up all space. Even when the universe seems empty this field is there. Without it, we would not exist, because it is from contact with the field that particles acquire mass.
(Professor Peter Higgs who  today jointly won the Nobel Prize in physics. Pic: David Cheskin/PA Wire)
Their prize had  been widely predicted after CERN scientists earlier this year confirmed their initial discovery of the Higgs Particle, which became known in the world's media as the "God Particle". The discovery had been hailed as one of the greatest scientific discoveries of the last century.
Higgs said that the was overwhelmed by the award and wished to thank the Royal Swedish Academy
I would also like to congratulate all those who have contributed to the discovery of this new particle and to thank my family, friends and colleagues for their support. I hope this recognition of fundamental science will help raise awareness of the value of blue-sky research.