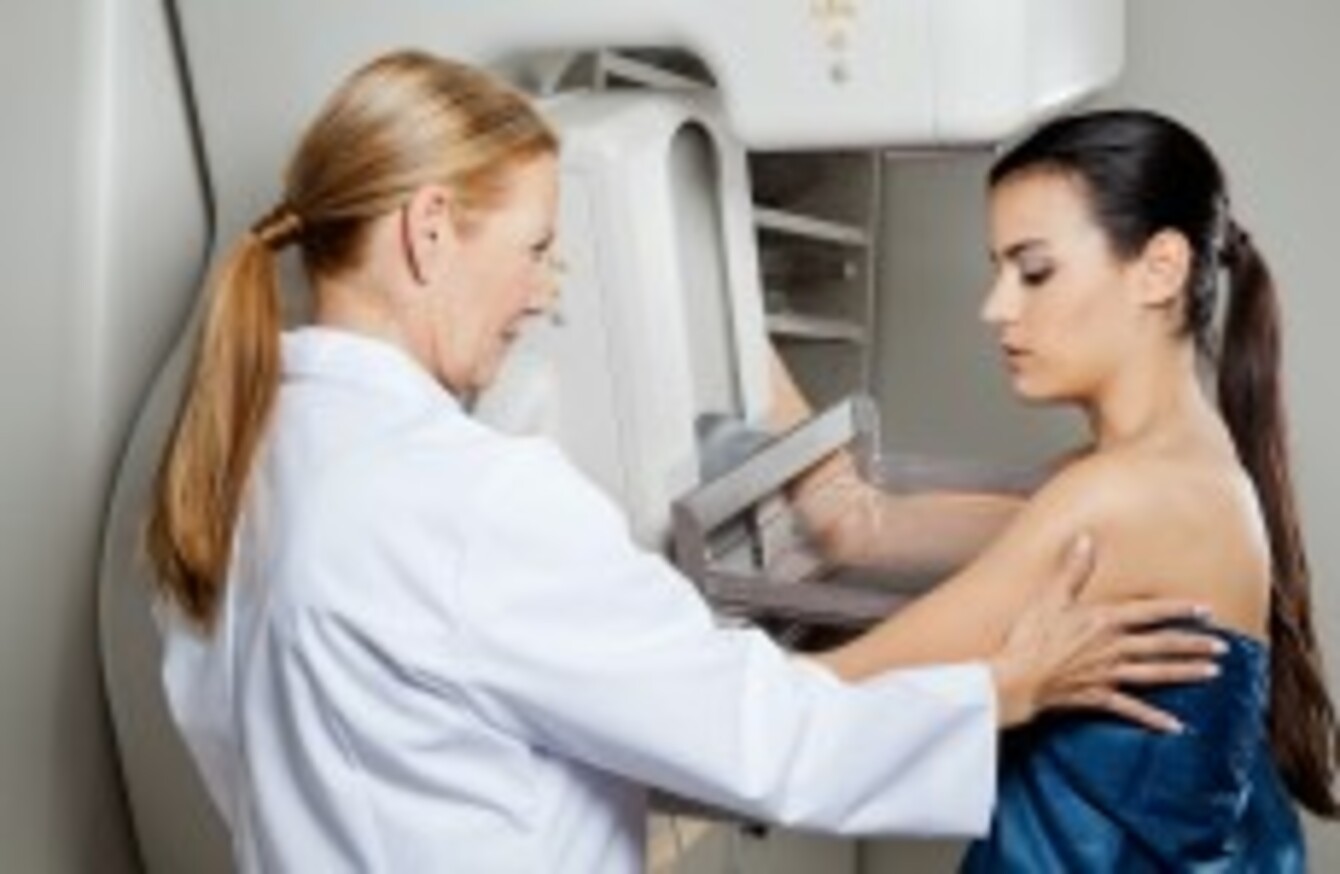 Image: doctor via Shutterstock
Image: doctor via Shutterstock
A NEW STUDY has found that high cholesterol could put women at risk of breast cancer.
It also found that the cholesterol-lowering drugs, statins, may cut the risk.
The findings are based on patient data from over 660,000 women in the UK over a 14 year period.
It found that the risk of breast cancer was almost doubled in those with abnormally high levels of blood fats.
However, the research is still at an early stage and the findings do not prove that cholesterol helps trigger breast cancer.
Doctor Rahul Potluri is a cardiologist at Aston University in Birmingham, he led the study:
Our preliminary study suggests that women with high cholesterol in their blood may be at greater risk of getting breast cancer.
"It raises the possibility of preventing breast cancer with statins, which lower cholesterol, but as this is a primitive study, significant time and research is needed before this idea can be tested.
He added that statins are cheap, widely available and relatively safe. They're already known to reduce the risk of heart attacks and strokes.
Obesity  
Over the past few years,  studies have found a link between obesity and breast cancer.
Last year a study in mice found that lowering circulating cholesterol or interfering with its metabolism may be used to prevent or treat breast cancer.
Dr Potluri said: "We have a general principle that obesity is linked to breast cancer and a study in mice suggested that this may be because of cholesterol.
"We decided to investigate whether there was any association between hyperlipidaemia, which is essentially high cholesterol, and breast cancer."
Research 
The researchers used a statistical model to study the association between hyperlipidaemia and breast cancer.
They found that having hyperlipidaemia increased the risk of breast cancer by 1.64 times.
Dr Potluri said, "We found that women with high cholesterol had a significantly greater chance of developing breast cancer.
This was an observational study so we can't conclude that high cholesterol causes breast cancer but the strength of this association warrants further investigation.
A prospective study is now needed to monitor the risk of breast cancer in women with and without high cholesterol.
If it confirms a connection between high cholesterol and breast cancer then the next step would be to see if lowering cholesterol with statins can reduce the risk of developing cancer.
Dr Potluri said a clinical trial may be needed:
We are potentially heading towards a clinical trial in 10-15 years to test the effect of statins on the incidence of breast cancer.
"If such a trial is successful, statins may have a role in the prevention of breast cancer especially in high risk groups, such as women with high cholesterol."