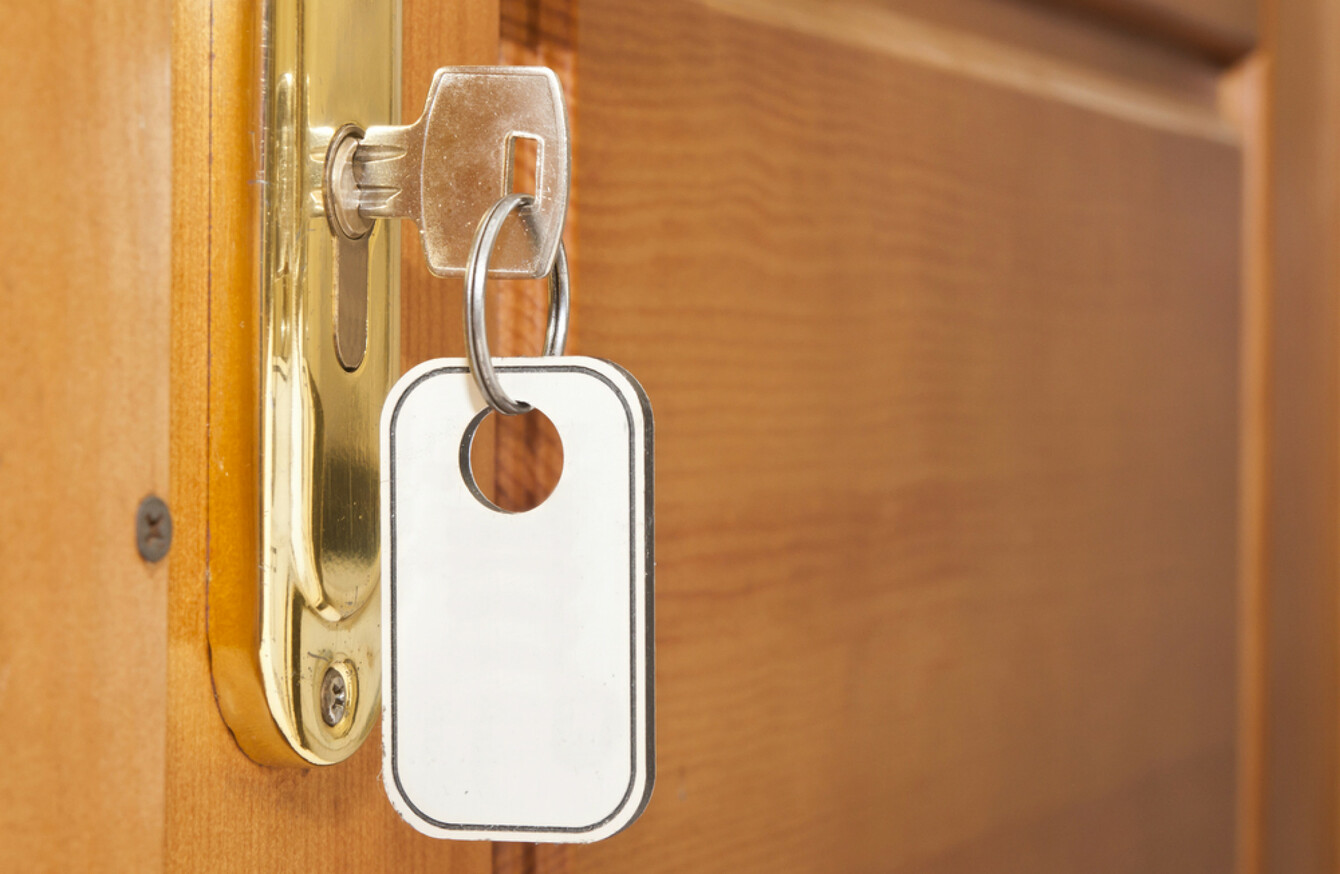 File photo
Image: inxti via Shutterstock
File photo
Image: inxti via Shutterstock
THE HIGH COURT has continued an injunction against the owners of several Dublin properties which was obtained after tenants were forcibly removed from one of their premises.
On Wednesday, Ken Fennell secured a temporary injunction against Paul Howard and Una McClean preventing them from interfering with the properties including several apartments in Mountjoy Square in central Dublin, and properties at Harold's Cross, and Kilnamanagh, Dublin 24.
The order prevents the defendants, their agents and all persons with knowledge of the injunction from trespassing, damaging, and collecting rent from the tenants living in the properties.
The injunction also requires the defendants to hand over possession of all the properties to the receiver, and the prevents them from interfering with the receivership.
Fennell, represented in court by Stephen Byrne Bl, instructed by Sean Neville of Byrne Wallace solicitors, was appointed receiver over the properties last month by financial fund Promontoria (Oyster) DAC.
He sought the injunction over concerns for the safety and welfare of those renting the accommodation, particularly following reports last weekend that tenants were forcibly removed from one of the apartments at Mountjoy Square.
He was also concerned about ongoing interference and deliberate attempts by the defendants to thwart the receivership, and over the conditions of some of the premises.
High Court decisions
When the matter returned before the High Court, Justice Caroline Costello agreed to continue the orders and adjourned the matter to 13 February.
Solicitor Maurice Lyons said he had taken instructions from the defendants, but due to a conflict of interest was unable to formally represent them.
Another lawyer would have to represent the defendants, who were not present in court.
Lyons said defendants were giving undertakings to agree to abide by the injunctions and would also hand over any rent that may have been collected following the making of the order to the receiver.
Following an application by Byrne the judge also granted the receiver permission to bring a motion for attachment and committal against the defendants.
Counsel said that hopefully there would be no need to advance that particular application, given the undertakings  given by the defendants.
Counsel said Fennell had sought the application after he obtained information Howard had attempted to collect rent on yesterday, the day after he injunction had been granted.
Counsel said Howard had sent text messages to tenants concerning the payment of rent, while two agents of Howard had attended at Mountjoy Square yesterday.
The Judge also adjourned the attachment and committal motion to 13 February.
Previously the court heard that in 2016 Promontoria acquired loans advanced by First Active to Howard and McClean, with an address at Larkfield Avenue, Harold's Cross, Dublin.
It claims Howard and McClean jointly owe the fund €1.4 million while Howard owes an additional €400,000.
Talks between the parties over the debts had not been successful, and the receiver was appointed.
In correspondence with the receiver Howard disputes the validity of the receivership.