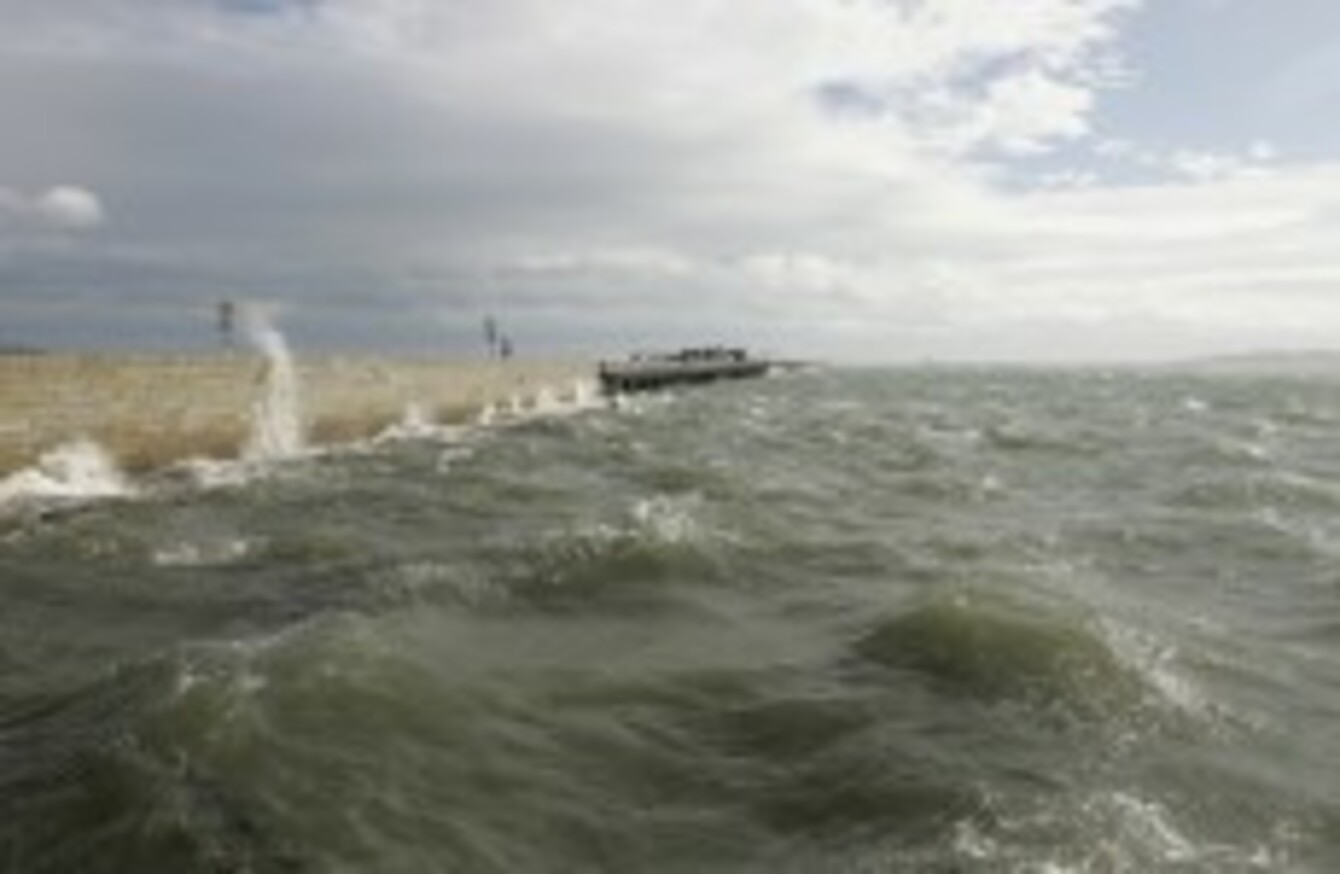 File picture of the Bull Eall in Dublin
Image: Eamonn Farrell/Photocall Ireland
File picture of the Bull Eall in Dublin
Image: Eamonn Farrell/Photocall Ireland
A HIGH TIDE alert for tomorrow has been issued this evening.
Dublin City Council said that tomorrow's high tide is predicted to be extremely high and above the Council's tide alert levels.
Cork County Council said that the OPW has advised that there will be a period of very high spring tides approaching the highest astronomical tide in all coastal areas, with the tides at their highest between today and Monday 17 December. The council is urging householders and business owners to take precautionary measures to protect property.
Cork City Council has also issued an alert, saying that a number of city centre areas, particularly low-lying areas, are at risk of flooding. The full list can be found on the website.
Galway
In Galway, the council has issued a spring tide alert, saying that the area most likely to be affected is at Fishmarket, Spanish Arch, Flood Street. The public is advised to have regard for their safety in the area, particularly at high tide as the Fishmarket Quay wall is likely to be overtopped.
Safety barriers are already in place at Fishmarket Quay wall.
The council is in contact with local businesses and residents and will deliver a pallet of pre-filled sandbags to the Spanish Arch area for collection. Local people availing of the sandbags are also being requested to preserve them for future potential use.
If high winds coincide with the spring tides, there is also the potential for flooding at points along the Promenade between Grattan Road and Blackrock in Salthill. In particular, the car park at Toft Park beside the Atlantaquarium is liable to flood in the hours around high tide.
Dublin
In Dublin a number of precautionary measures have been put in place:
The car parks at Sandymount promenade and at Clontarf are being closed today
A limited number of large sandbags are being put in place in Clontarf
The flood gates on the River Dodder will be closed tomorrow for the weekend
The flood defences on the River Tolka are being put in place
The Liffey Boardwalk defences will be closed on Friday morning
Spencer Dock Flood gates have been closed.
Dublin City Council maintains a stock of sandbags at various locations for strategic purposes and said these will be deployed by drainage staff, if required, in both Sandymount and Clontarf.
Marine Drive will be closed at its junction with Beach Road and Strand Road after the rush hour tomorrow morning using large 1 tonne sandbags. It will be reopened in the afternoon.
All Dublin City Councillors and business organisations in the city have been informed about the flood, and council staff are on standby to deal with any flooding that may occur.