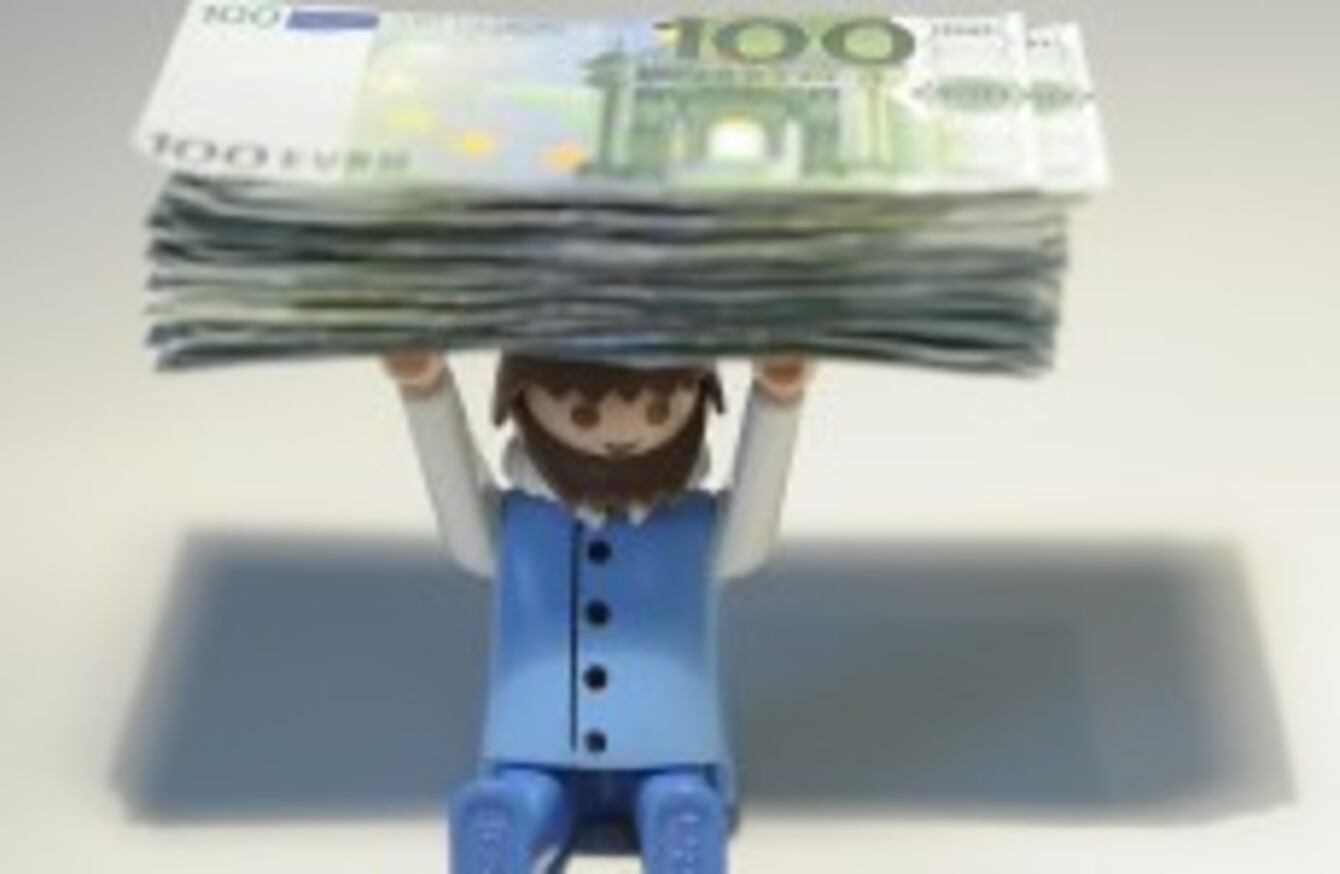 File photo
Image: HELMUT FOHRINGER/APA/Press Association Images
File photo
Image: HELMUT FOHRINGER/APA/Press Association Images
THE HIGHEST EARNERS paid more tax in 2010 thanks to the introduction of a restriction on high income individuals by the Revenue Commissioners, according to a new report.
The report from the Revenue Commissioners showed people earning €400,000 or more paid an average effective tax rate of over 30 per cent that year, yielding an additional €52.2 million in tax.
This represents a 95.5 per cent increase on the tax that would otherwise have been paid if the restriction was not in place.
The overall number of individuals who were subject to the restriction was 1,544 producing an additional yield in 2010 of just over €80 million, almost double the yield of 2009.
In 2010 Brian Lenihan, then finance minister, introduced strict restrictions on relief which limited the use of certain tax reliefs and exemptions by high earners.
The new measures meant a reduction from €250,000 to €125,000 in the income level at which the restriction normally starts to apply to those earning €400,000 or more and the reduction from €250,000 to €80,000 in the amount of specified reliefs that can be used without restriction.
The report also said almost 600 people earning more than €125,000 but less than €400,000 still had an effective tax rate of 20 per cent or less, while some 18 paid less than 5 per cent.
Investment in hotels and holiday cottages, as well as stallion and greyhound fees were among the main categories of relief. Another major category for relief was donations to approved bodies.
Some 55 artists, writers and composers claimed relief of over €20 million in 2010 on their profits and gains.