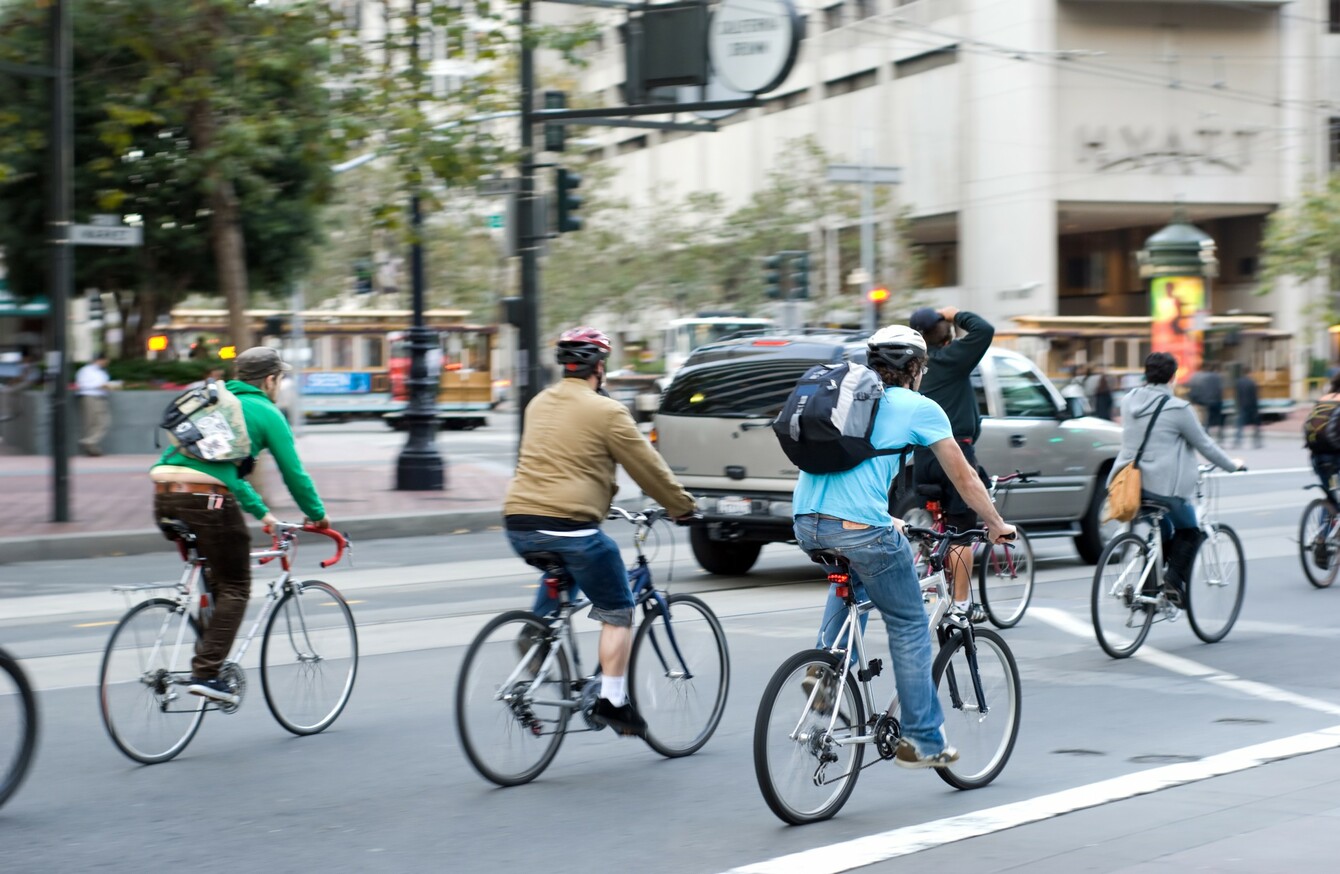 Image: Shutterstock/CAN BALCIOGLU
Image: Shutterstock/CAN BALCIOGLU
THE LATEST FIGURES from the Dublin City Council show peak numbers of people choosing sustainable transport methods to travel into Dublin.
Using sustainable transport means walking, cycling, using public transport and taxis – basically environmentally friendly ways of getting around.
Choosing to walk, cycle or get the bus means less cars on the roads which would hopefully contribute to less traffic.
The number of cyclists travelling into Dublin has increased by 125% since 2006.
In 2015 10,893 people cycled into Dublin. The number of cyclists has been steadily increasing since 2006, except for a minor dip in 2010.
The decrease in the number of cyclists in 2010 may have been as a result of the extreme cold spells experienced in November and December of that year.
There has been an increase of 6,345 people using sustainable modes of transport since 2006.
The 2015 mode share for sustainable transport was 66%, the highest level since the counts began.
People using public transport has increased by 6.9% since 2014.
Other results
However, in 2015, more cars travelled into Dublin than the total number of pedestrians, cyclists and vehicles excluding cars.
The number of pedestrians, cyclists and vehicles excluding cars, totals 38,333. 53,064 cars were recorded entering Dublin.
Other trends reported in the results were the decrease of motorbikes entering the city and a 3.8% increase of people crossing the canal cordon during the peak morning time between 2014 and 2015.
The data
The results come from the Canal Cordon Report 2015, carried out by Dublin City Council and National Transport Authority. They survey the traffic at 33 locations around Dublin over two days in November.
The surveys are conducted between 7am and 10am, peak morning time.
Data from Dublin Bus, Iarnród Éireann and Transport Infrastructure Ireland has also been used to complete the full Canal Cordon Report, which is available here.