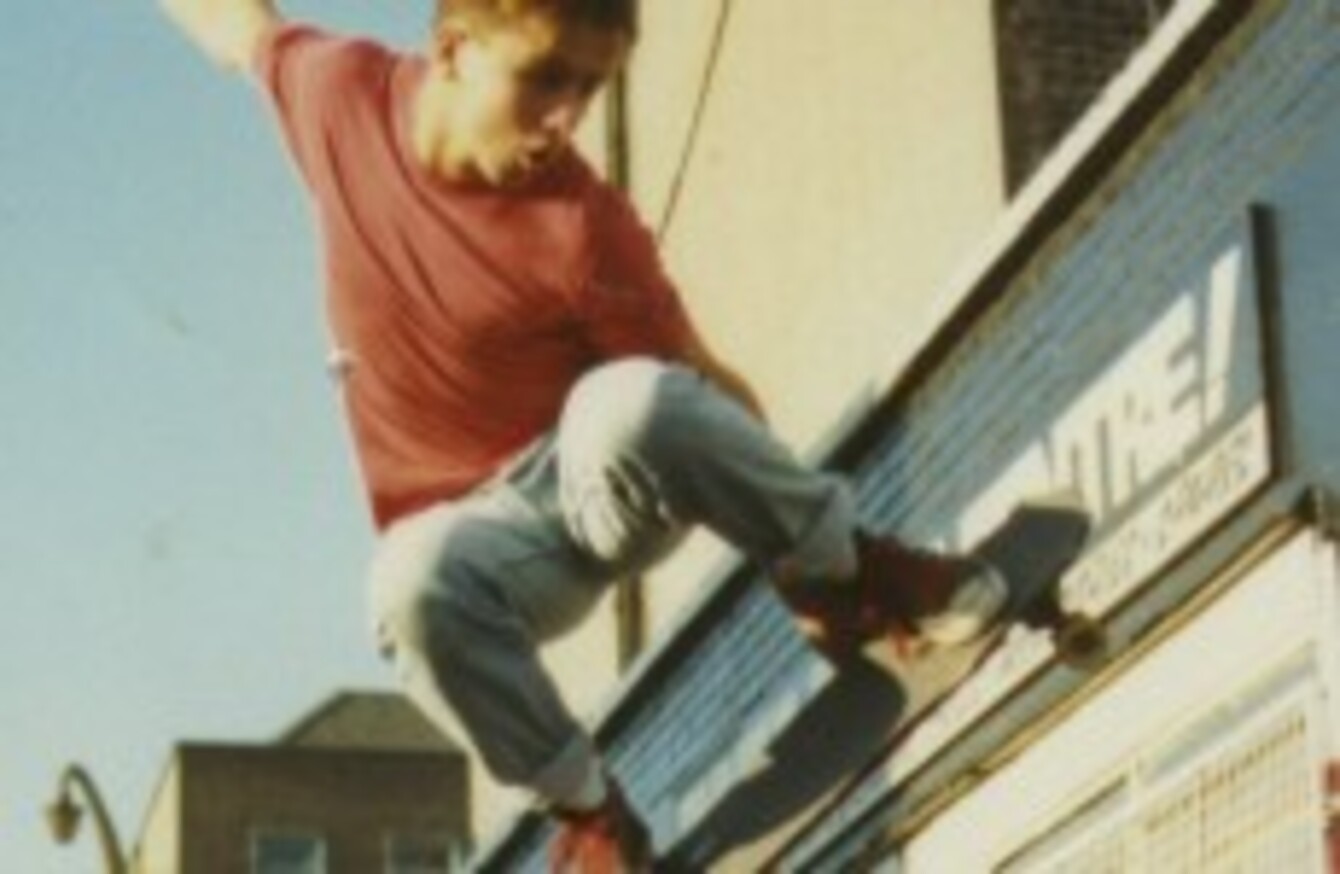 Image: Hill Street still via Wildcard Distribution
Image: Hill Street still via Wildcard Distribution
A RELATIVELY NEW Irish film distribution company has landed the rights to distribute skateboarding documentary Hill Street.
The doc – which features iconic skateboarder Tony Hawk – was a huge hit at the Jameson Dublin International Film Festival. Wildcard Distribution announced at today's Web Summit in the RDS that the company has the rights to bring Hill Street to international audiences in 2014.
Patrick O'Neill, CEO of Wildcard, told TheJournal.ie that the company was delighted with their coup. Tony Hawk is in Dublin today to speak at the Web Summit about becoming the CEO of his own brand.
Hill Street – produced by Warrior Films with support from the Irish Film Board – tells the story of the Irish skateboarding scene. It was driven by the owner of Clive's of Hill Street, a skate shop in Dublin's north inner city, who built ramps at his shop and eventually built a temporary skate park at the Top Hat Ballroom in south Dublin.
That skate park was even visited by a Powell team – and one of those young skaters who came all the way from the US skateboarding scene to try it out was Tony Hawk.
Many of the skate parks across Dublin now are operated by former Hill Street skaters who carried on Clive's legacy.
Wildcard is responsible for distributing films such as Life's a Breeze, Barbaric Genius, The Summit and King of the Travellers.