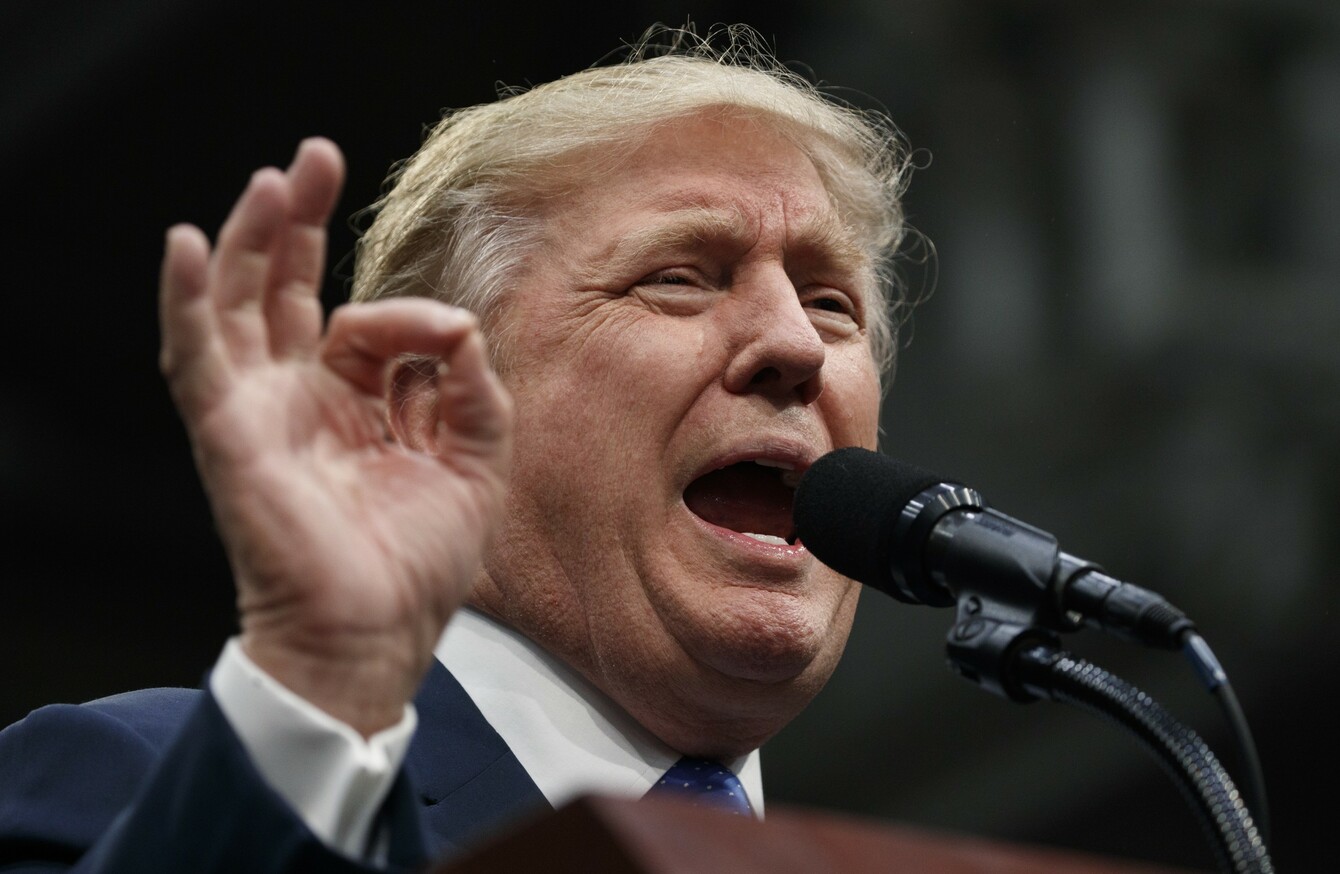 Image: Evan Vucci/PA
Image: Evan Vucci/PA
Updated 15.38
REPUBLICAN PRESIDENTIAL candidate Donald Trump has gained ground on Democratic nominee Hillary Clinton in the latest poll.
The Reuters/Ipsos poll puts support for Clinton at 44%, with 40% of those surveyed supporting Trump. This compares with 44% for Clinton and 37% for Trump in last week's poll.
The results show the Republican candidate has bounced back after a video of Trump bragging about groping women surfaced on 7 October. A number of women have since made allegations of unwanted sexual advances by the businessman.
Trump has denied the allegations.
The latest poll also asked voters  about his conduct towards women and 63%, including 34% of likely Republican voters, agreed with the statement: "I believe Donald Trump has committed sexual assault in the past".
Trump's campaign put the poll success down to his "incredible performance" in the third and final debate. It described Trump as "a fighter" who "refuses to back down".
Evacuation
Meanwhile, in New York, Clinton's campaign was forced to evacuate an office after an envelop with a white powder inside was discovered.
Police say preliminary tests on the substance show that it was not harmful.
A spokesman for the New York Police Department said the envelope was found at Clinton's Manhattan office, where mail is received, around 5:30pm yesterday.
It was then taken to the 11th floor of her Brooklyn headquarters.
The discovery of the suspicious substance caused that floor to be evacuated.
The spokesman decline to identify what the substance is, other than saying it was not harmful.
- With reporting by Associated Press.