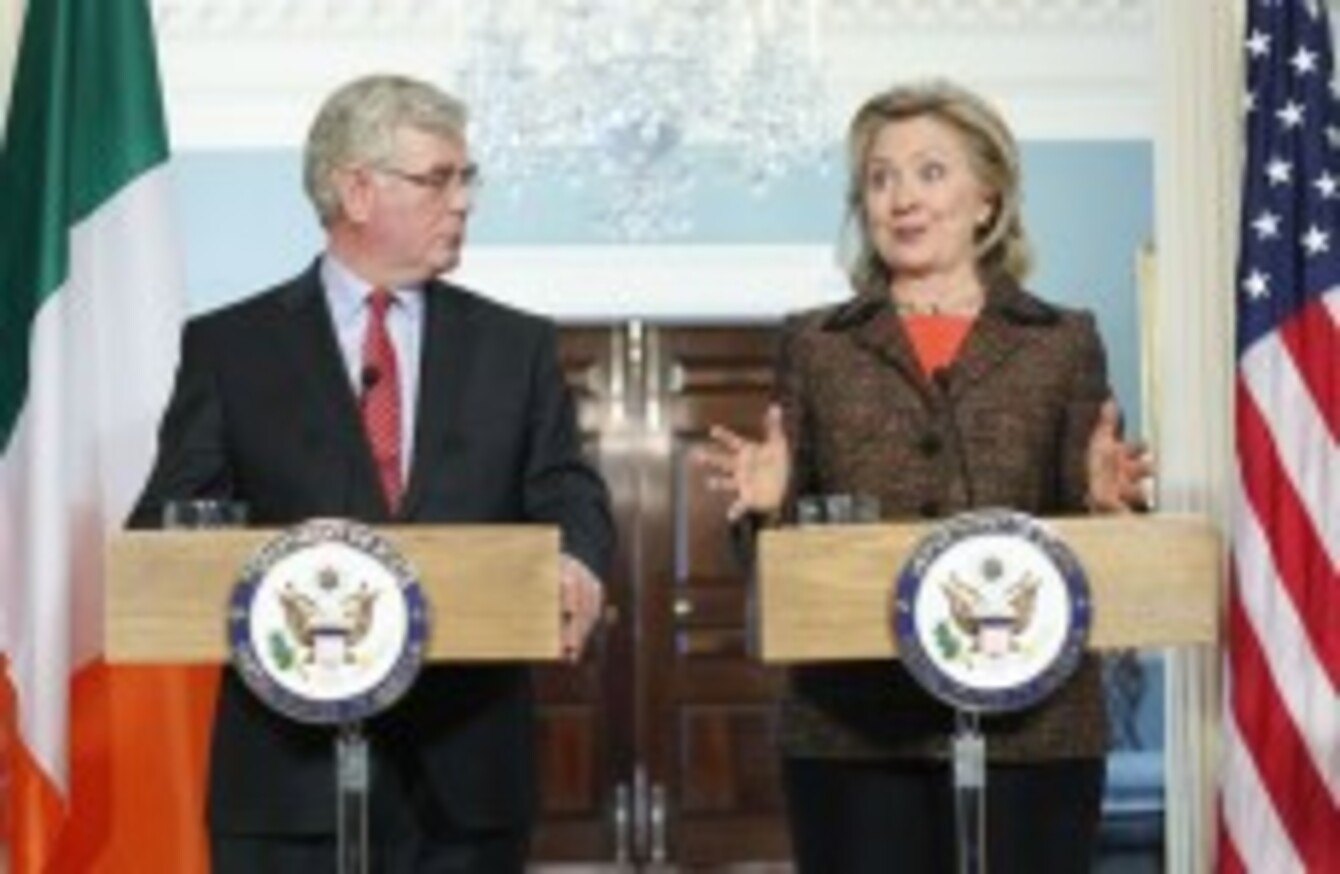 Hillary Clinton with Eamon Gilmore in Washington last year
Image: AP Photo
Hillary Clinton with Eamon Gilmore in Washington last year
Image: AP Photo
US SECRETARY OF State Hillary Clinton is expected to be among over 50 foreign ministers from states who are members the Organization for Security and Co-operation in Europe (OSCE) visiting in Dublin in December.
The two-day meeting on the 6 and 7 December – after the Budget on 5 December – at Dublin Castle will be the biggest ever gathering of foreign ministers in Ireland and the culmination of the country's year chairing the organisation.
As the largest intergovernmental organisation focusing on security, the organisation seeks to promote human rights, press freedom, fair elections and arms control.
It has 56 member states from North America, Europe and Asia as well as a dozen countries who are considered 'partners in co-operation'.
Almost all of the 56 member states are expected to be represented at the  Dublin Castle summit which will be hosted by Tánaiste and Foreign Affairs Minister Eamon Gilmore who is the chairman-in-office of the OSCE.
Hillary Clinton, in what could be one of her last engagements as US Secretary of State, is expected to be among those visiting.
The Department of Foreign Affairs said that she indicated her intention to visit Ireland in December when she met with Gilmore at the UN General Assembly in New York last week.