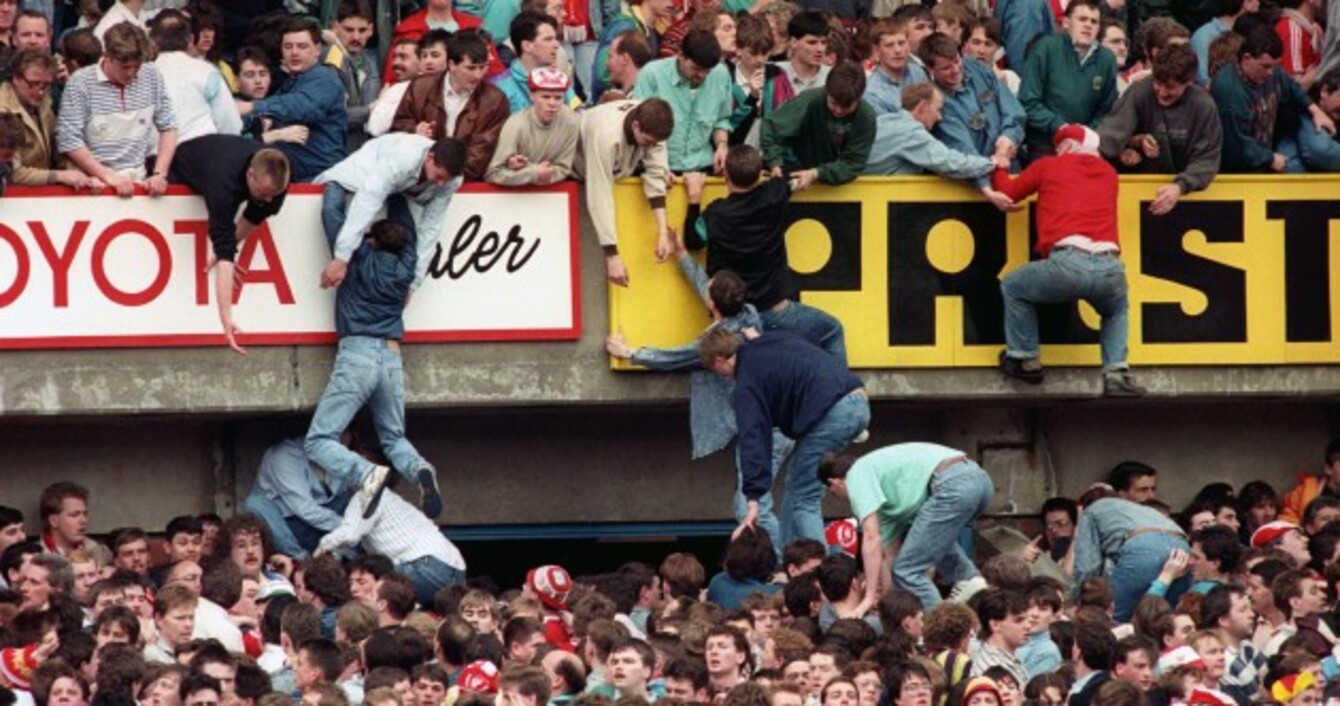 Image: EMPICS Sport
Image: EMPICS Sport
THE MAN IN charge of police operations at Hillsborough the day 96 football fans died has agreed that his failure was "the direct cause".
David Duckenfield was the chief superintendent of the South Yorkshire Police on duty at the FA Cup semi final between Liverpool and Nottingham Forest in 1989 when 96 Liverpool fans were crushed to death.
Today under questioning at new inquests into the deaths, he agreed with Paul Greaney QC that his failing to close a tunnel "was the the direct cause of the deaths of 96 people". He also accepted that he "froze", BBC reports.
The now 70-year-old has said that he "panicked" and "bottled it" as the disaster unfolded.
The jury in the inquest was told that Duckenfield had "at least three minutes" to decide whether or not to open an exit gate at the Leppings Lane end of the Sheffield stadium. Greaney said that a "child of average intelligence"  could see what letting 2,000 people into the already congested stand would do.
Duckenfield said that he "did not think of it on the day".
Asked if his failure to close the tunnel was the direct cause of the deaths that day, he replied "yes sir".
He accepted that some people would agree he was incompetent on the day, but said that while it was his job to get past the feeling of shock, he "is human".
Duckenfield claimed after the disaster that Liverpool fans had "rushed" the gate, a claim called a "disgraceful lie" by an official investigation. The Taylor Report published after the incident criticised him for "failing to take effective control".
A jury in 2000 was unable to reach a verdict in a case against him. Police disciplinary proceedings against him were abandoned after he retired on health grounds.