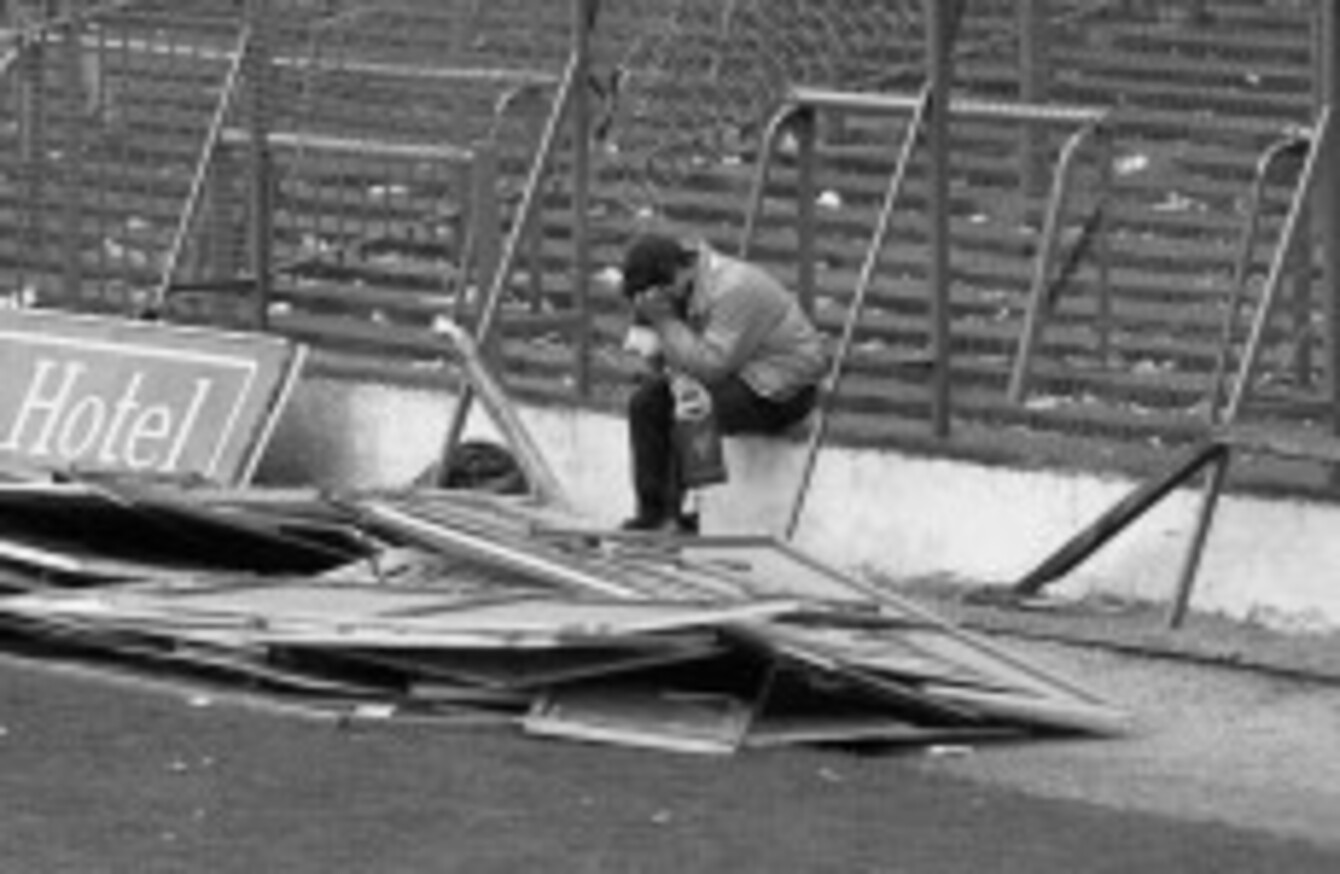 Image: John Giles/PA Wire/Press Association Images
Image: John Giles/PA Wire/Press Association Images
FAMILIES OF THE 96 victims who died in the Hillsborough stadium disaster will attend a pre-inquest hearing in London today where a date and location for new inquests are likely to be set.
The hearing follows the quashing of the original inquest verdict of "accidental death" last December following an independent panel report which shed new light on the disaster 24 years ago in which 96 Liverpool fans were crushed to death at the Sheffield stadium.
The report found that dozens of those who died had the potential to survive had they received proper medical treatment and exposed a police attempt to cover-up their culpability for the disaster and smear Liverpool fans, portraying them as having been at fault.
The original finding of accidental death by an inquest in the early 90s proved hugely controversial and families of those who died and survivors of the disaster fought for over two decades to have the verdict overturned as it was late last year.
A separate police inquiry into the disaster and South Yorkshire Police's actions in its aftermath is under way following the discovery of new information in an examination of thousands of documents related to the disaster by the British government-appointed panel which reported last year.
The police inquiry is likely to take years to complete but could result in prosecutions of former and current police officers.
Today's pre-hearing will take place at the High Court in London and will be overseen by Lord Justice Goldring, who was appointed as coroner for the case last year.
The hearing is expected to get under way at 11.30am, concluding at around 4.30pm, by which time a date and location for the hearings are likely to be determined.
Large numbers of families will attend the hearing and for those who can't travel proceedings will be broadcast live at the Crown Court in Liverpool.
Earlier this week, the Liverpool Daily Post quoted a lawyer for the Hillsborough Justice Campaign as saying that the families anticipated the hearings to start next January.
Elkan Abrahamson also paid tribute to campaigners Anne Williams and John Glover – who each lost sons at Hillsborough – who have died in recent weeks.
He added: "I don't think they will be the only ones. I am sure others will die over the next year."