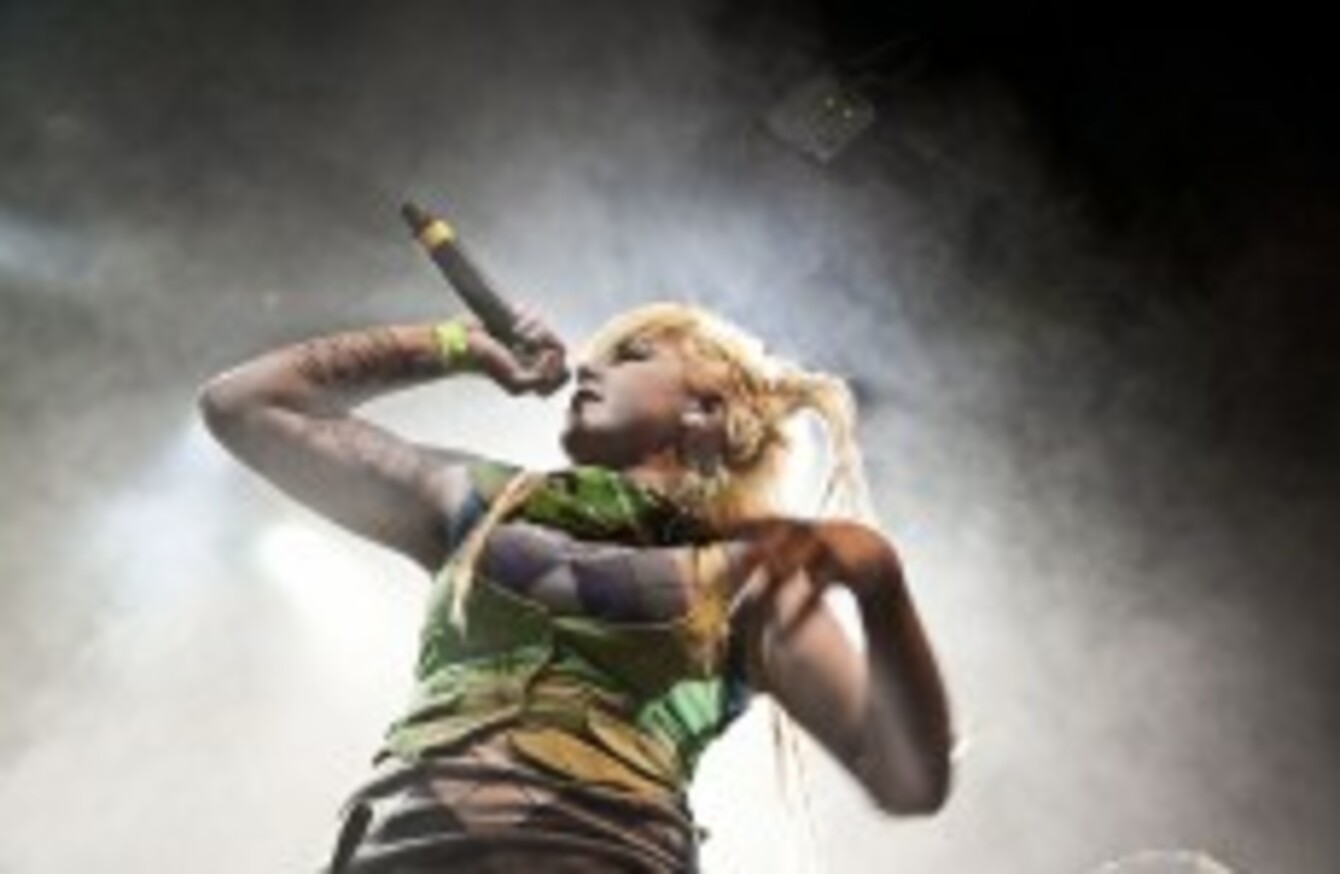 THEY SAY THAT music is a universal language, and a new project involving Dutch and Irish rappers has proven that there's no such things as borders when it comes to creativity.
For the past week, a group of hip hop musicians from Ireland and the Netherlands have been making music together as part of a unique exchange – and tonight will see them taking to the stage at axis: Ballymun.
The Dutch2Dublin project began last year, coordinated by Emma Connors and Marlijn Gesling, in association with Poppintree Youth Project and New Arts, funded by Youth in Action.
International
The first international exchange between young rappers, beat makers, singers and producers from Holland and Dublin – including Lethal Dialect and TemperMental MissElayneous – took place in July, when 10 young people traveled to Nijmegen in Holland for a week-long musical collaboration, during which time they created a new album called Dutch2Dublin.
Now the Dutch participants have landed in Ballymun, where they are due to perform on the Otherworld main stage in axis: Ballymun tonight.
Gesling told TheJournal.ie that while doing youth work in the Netherlands she met lots of hip hop artists who wanted to collaborate with musicians abroad.
Having worked with axis Ballymun previously, she thought the two could team up, and after receiving EU funding, the stage was set for the exchange.
There were certain criteria for the participants – that they "weren't just beginners – they were people serious about hip hop".
Return to Dublin
This week, the Dutch participants flew over with 10 young people to work on the title track for the album, and shoot a video. They have also worked on fusing traditional music with hip hop, and performed a set at the Twisted Pepper on Tuesday night.
"On Sunday we went to the Cobblestone [pub] and there was a bit of an impromptu crossover performance with the traditional musicians," recalled Gesling. Earlier that day, they had a traditional musicworkshop with Eamonn de Barra.
Nearly half of the Dutch participants are studying music. "They are really professional in their outlook, in how they want to develop their careers," said Gesling.
One of them, Giovanni Muskita, aka Night the Rebel, said that between the participants "the music, the feeling for the music is quite similar, with a lot of passion."
There's a real Dutch sound, there's a real Irish sound; I think that's great that we make music together.
Mustika said that thanks to exchanges "people can really get to know each other on a whole new level".
"If you're only in your own country and own city it'll always be the same city and same vibe. I know when I get back in my city then I'll have all this new inspiration to write down and tell people about."
Gesling said that the participants all come from different socio-economic backgrounds, and face "different sorts of challenges".
"There's a huge variety of cultural backgrounds," she said of the Dutch participants. "How they perceive things in their own lives could be different from what these young people in Ballymun experience on a day-to-day basis."
"There's huge friendships being forged outside of this whole artistic mix," said Gesling.
Before they started the exchange I wouldn't have gone into a huge description of what Ballymun was like. I didn't want them to form any sorts of stereotypes. I wanted them to form opinions themselves. Since the relationships were formed, that's only been really positive.
Gesling said the exchange broadens horizons, helping the musicians to see what they're capable of. "It gives them the confidence. We had quite a few participants who hadn't even flown before they went to the Netherlands."
The collaborative Dutch2Dublin album is set to be released soon, but it's not the only thing to emerge from this exchange – many of the musicians are already working together on separate projects.
"It's a very special group that was created," said Gesling.
Crossing Borders will take place at axis: Ballymun tonight.