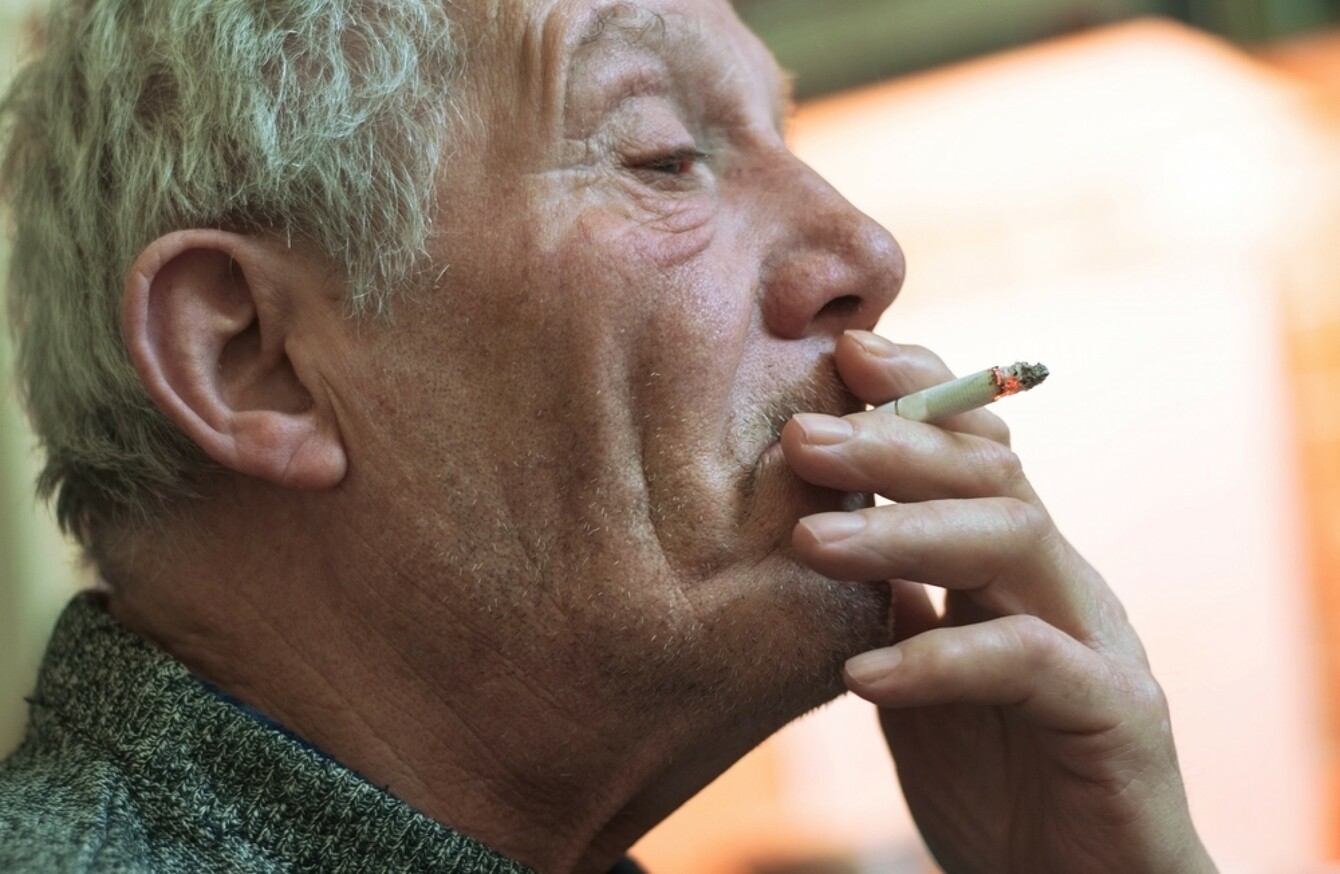 Image: Shutterstock/DarkoRuzicic
Image: Shutterstock/DarkoRuzicic
IRELAND'S HEALTH AUTHORITY has published their recommendation on how people can quit cigarettes – and it doesn't recommend vaping.
The Hiqa report 'Health technology assessment of smoking cessation interventions', recommends that the Health Minister Simon Harris awaits "the results of ongoing trials before deciding whether to recommend e-cigarettes".
According to the report:
Safety data on e-cigarettes are limited to two small short-term clinical trials. Mild, temporary adverse drug reactions were found, such as throat and respiratory irritation and dry cough.
Toxicological studies have demonstrated that while toxic chemicals may be present in e-cigarette vapour, they are at a lower concentration than in cigarette smoke.
E-cigarettes have only been in use for a short time, and so data on long-term toxicity are not yet available. While the clinical effect of long-term e-cigarette use is unknown, the risk to bystanders from 'passive vaping' appears to be very low.
The safety of e-cigarettes is an evolving area of research; while believed to be safer than smoking, evidence on long-term safety has yet to be established.
Dr Máirín Ryan of Hiqa (Health Information and Quality Authority) said that the decision to officially endorse e-cigarettes should consider its long-term effects.
Data is also needed into concerns about the "social normalisation" of e-cigarettes leading to increased uptake among people who have never smoked, or later migration to tobacco cigarettes, she said.
Already, it's estimated that almost one in three people in Ireland use e-cigarettes in their attempt to quit smoking.
So here's the ways Hiqa is recommending people use to quit smoking:
1. Nicotine replacement therapy (NRT). This includes nicotine gum, patches, inhalers, intranasal and oral sprays, and tablets
2. Varenicline. A prescription-only medicine that reduces smoking withdrawal symptoms and can be used alone or with NRTs. Using varenicline with NRT is more than three and half times as effective as using no active medication
3. Behavioural interventions. Counselling and group behaviour therapy are also effective in helping smokers to quit compared to quitting with minimal help.
Over 24% of men and 21% of women in Ireland smoke, and one in five deaths each year is due to tobacco smoke.
Previously, Hiqa acknowledged in a report the success e-cigarettes have in helping people quit smoking, but said further studies were needed to ensure they weren't doing damage to people in the long-run.
A fortnight ago, the government has brought forward legislation that will ensure all cigarette packaging will look the same from 30 September 2017.
From then, all packs will look less attractive to consumers, health warnings will be more prominent and packaging won't mislead consumers about the harmful effects of tobacco.
The total annual expenditure on smoking cessation activity in Ireland is estimated to be over €40 million.