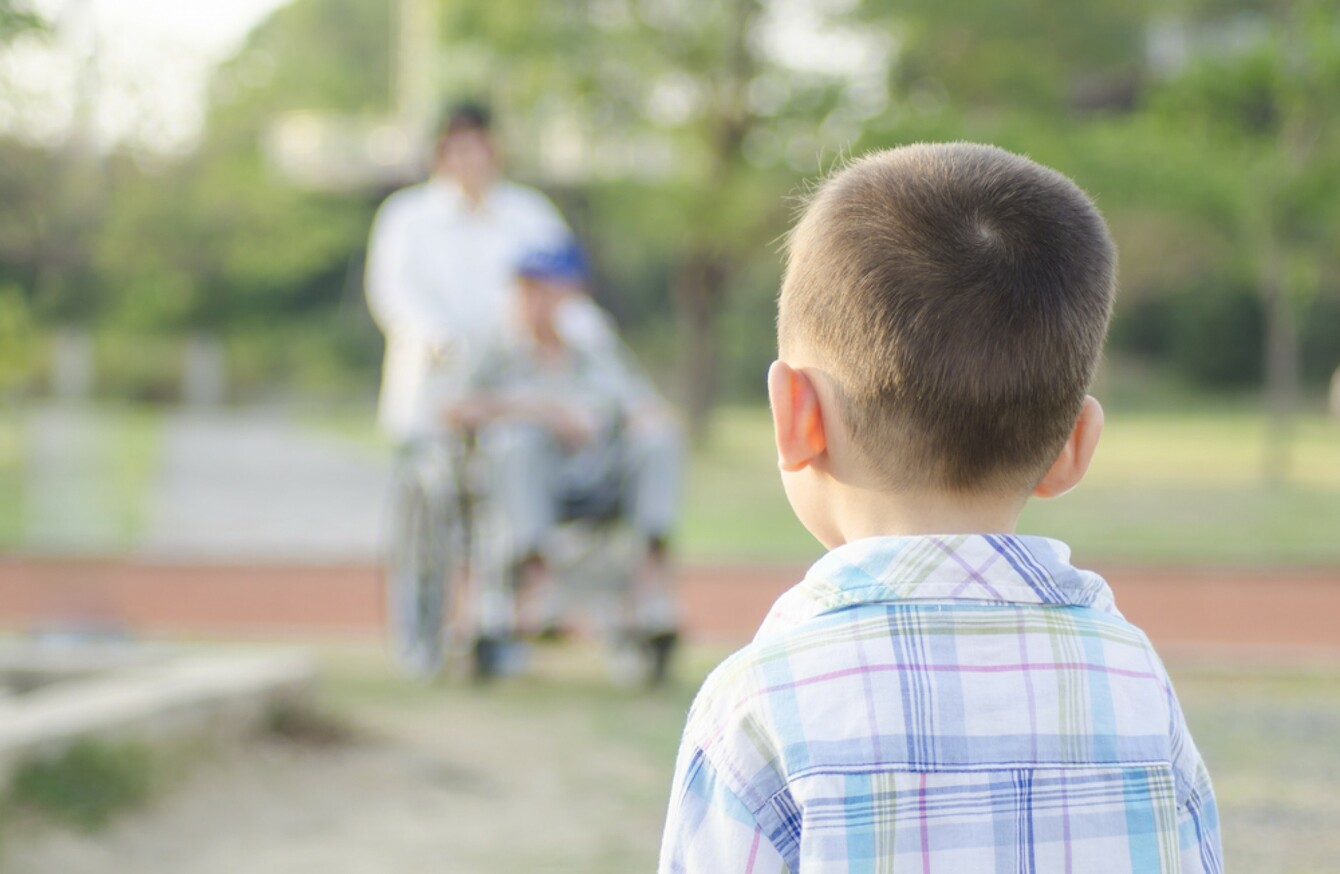 Image: Shutterstock/FrankyLiu
Image: Shutterstock/FrankyLiu
STAFF AT A centre for people with disabilities withheld preferred foods from residents, and patients who were unable to walk were left without access to fresh water at a hospital.
These are just some of the findings of poor practices revealed today by Ireland's health service regulator Hiqa.
They found examples of poor governance, slow reactions to reported problems and 'poor cleaning' at a hospital during their inspections.
In their report published today, they said that although change is beginning to occur – with 'regulation causing improvements' – a greater role needed to be taken to hold services looking after vulnerable people to account.
It comes as the government sets up a committee into the Grace case, where a young woman was kept in care for 20 years despite reported allegations of abuse.
Poor practice
Some of the examples of poor practice found by Hiqa across services for people with disabilities, hospitals and other healthcare and social services included the following observations:
Disability services
Assessment. In one case, there was "a constant failure by management to recognise and respond to persistent evidence of poor safeguarding practice" resulting in vulnerable people being subjected to continual peer-to-peer abuse.
'Withholding privileges'. Management at a registered provider didn't identify "unacceptable care practices" and didn't think they were "inappropriate". According to Hiqa, these practices manifested in a punishment custom which included the withholding of privileges and preferred foods.
Children's services
In 2016, inspectors met with 236 children living in foster care, residential centres and special care units.
The children's team found that once children had access to a child protection or alternative care service, most received a good service, but that more needed to be done.
Abuse response. Hiqa found poor management and oversight of retrospective allegations of abuse against adults. This included delays in the service area assessing the risks and delays in dealing with immediate and high-risk cases.
Slow reviews of foster care. Some assessments took between 12 to 16 months to be completed after the child was placed with the relative carers.
'Ineffective management and governance'. There was inadequate monitoring, risk assessment, and supervision of children in residential care: "This led to a collective failure across several levels of management to adequately recognise and appropriately respond to children in crisis".
Healthcare
Decontamination. Serious deficiencies were found in one hospital's arrangements to ensure surgical instruments were safely decontaminated.
Water. "The hydration needs of patients were not adequately met in one hospital. Patients who were unable to walk did not have access to fresh drinking water."
Inadequate arrangements were in place to ensure the effective monitoring and evaluation of medicines management during some inspections.
Poor cleaning, supervision and storage arrangements were found in some inspections. This meant that some clinical areas inspected were dirty and unnecessarily cluttered.
Hiqa said that where poor practice was identified during inspection programmes: "we took steps to address this through our escalation and enforcement procedures".
Good points
Hiqa also outlined examples of good practice at various hospitals "to facilitate shared learning across organisations".
These included Mater Misericordiae University Hospital, Dublin; Our Lady's Children's Hospital, Crumlin; and Portiuncula University Hospital, Saolta West/North West Hospital Group.
The following example of good practice at Portiuncula Hospital was given:
This hospital had set up a nutrition steering committee and had implemented a number of quality improvement initiatives. Patients were being screened and re-screened weekly for their risk of malnutrition.
Menu plans were individualised to meet patients' preferences, and mealtimes were changed to reduce non-essential interruptions during them. Policies were developed, and staff training on nutrition and hydration was structured.
Mary Dunnion, Chief Inspector of Social Services and Director of Regulation with Hiqa said: "In general, many of the people using services that we spoke with in 2016 were happy with their service and felt that they were receiving good care.
Nonetheless, a considerable number of people told us that they were not satisfied; that the services were not person-centred; and that services were failing to meet their needs.
The report also makes recommendations of good practice around mealtimes, enhancing the physical environment and consultation with residents.
Hiqa warned that findings during inspections reflect what is found at a moment in time; and that "services can fluctuate" between good and poor over a period of time.