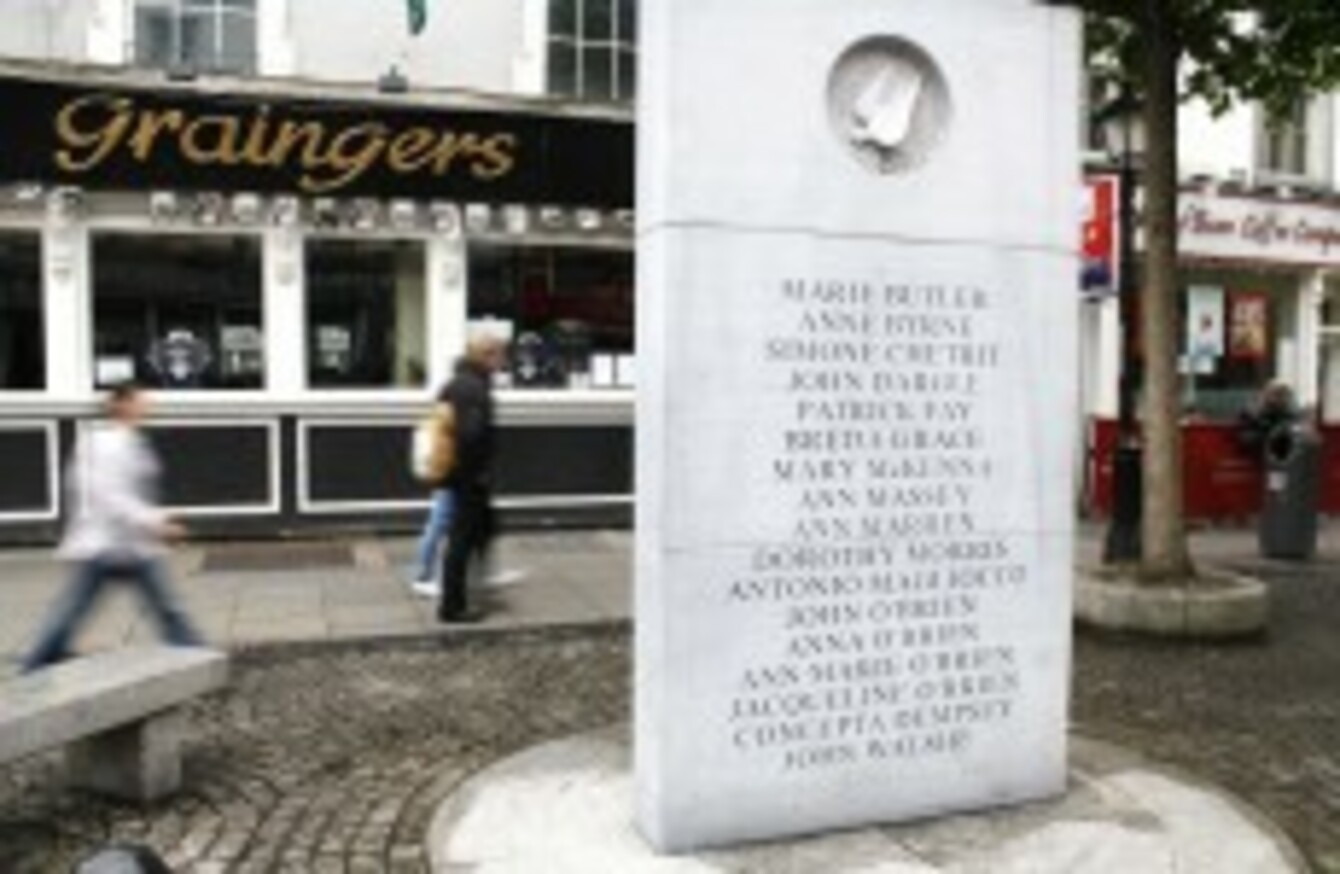 Dublin Monaghan Bombings Memorial
Image: Brian O'Leary/Photocall Ireland
Dublin Monaghan Bombings Memorial
Image: Brian O'Leary/Photocall Ireland
A PROBE INTO the operations of Northern Ireland's Historical Enquiries Team (HET) has found 'serious shortcomings' and 'inconsistencies' in its investigations.
The HET is a branch of the Police Service of Northern Ireland (PSNI) which was set up in 2005 to re-examine all 3,260 deaths attributed to 'The Troubles' in Northern Ireland.
A review into the HEC published today, however, said that the body was not 'conforming to current policing standards in a significant number of important areas' and that shortcoming  were 'threatening the confidence in its impartiality'.
In particular the report by Her Majesty's Inspectorate of Constabulary (HMIC) found that the HEC  treat 'state involvement cases differently as a matter of policy'.  The report concludes that this has led to cases relating to state involvement in violent deaths being reviewed with 'less rigour' than non-state cases.
The HMIC have laid out a number of recommendations to address these issues which Inspector of Constabulary Stephen Otter said need to be carried out 'as a matter of urgency'.
HMIC is concerned that the inconsistencies we found in our review may seriously undermine the capability of the HET's processes to determine whether the force used in killings during 'The Troubles' was justified in state involvement cases, therefore potentially preventing the identification and punishment of those responsible.
The PSNI's Chief Constable Matt Baggot has reacted to the report by saying that it 'raised significant concerns which I and my colleagues are taking very seriously'.
He added that a long term review of the HET will be commenced and that this review will include a consideration of the accountability of the HEC.