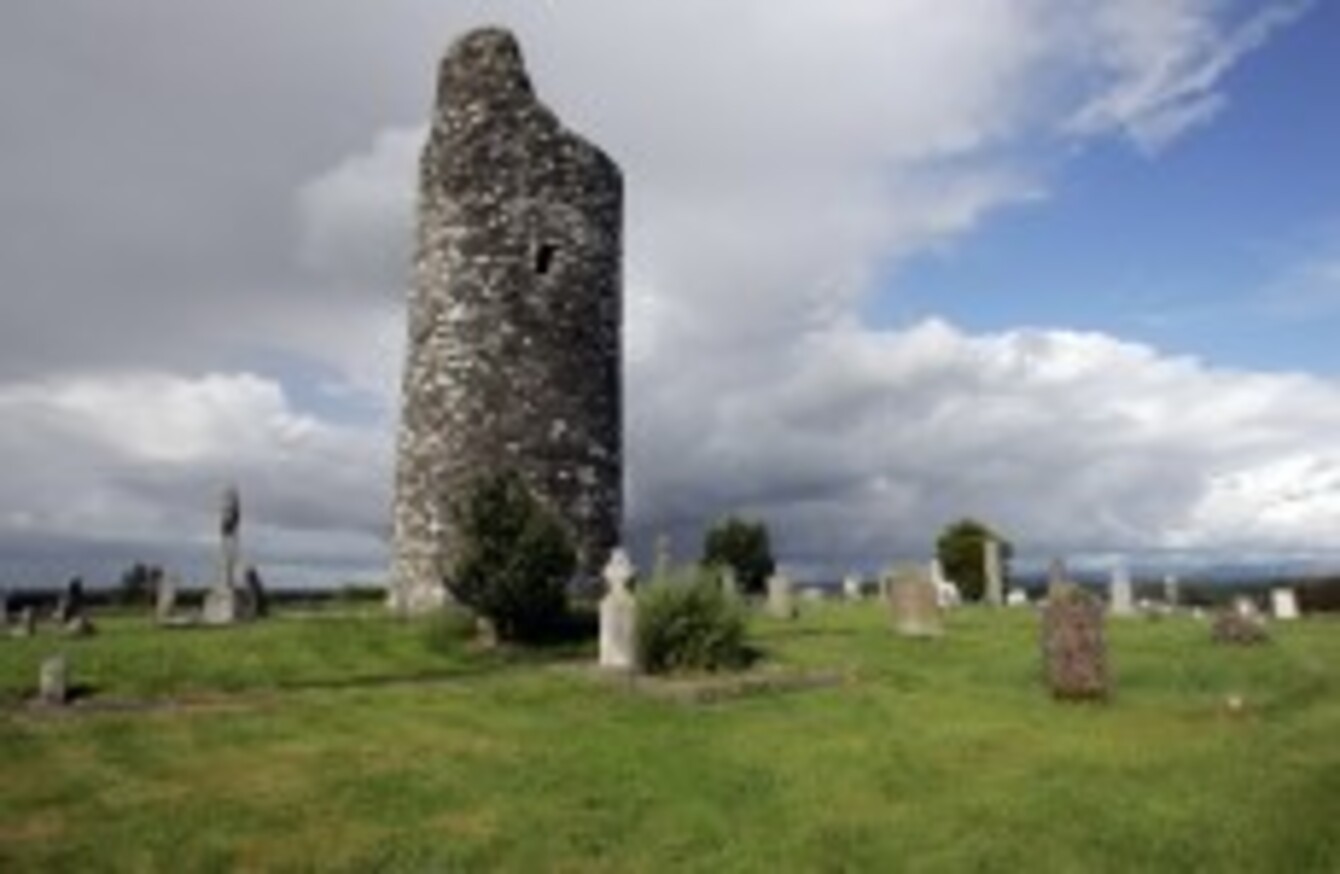 The Round Tower at Old Kilcullen in Co Kildare
Image: Eamonn Farrell/Photocall Ireland
The Round Tower at Old Kilcullen in Co Kildare
Image: Eamonn Farrell/Photocall Ireland
A SERIES OF free lectures will take place in different towns and cities this summer, with the aim of attracting new people to the worlds of Irish history and archaeology.
Jimmy Deenihan, TD, Minister for Arts, Heritage and the Gaeltacht launched the series, which was organised by his Department's National Monuments Service as part of the Gathering celebrations, last night.
Irish history
The first lecture was delivered in Kerry's County Museum in Tralee by locally-based archaeologist, Laur Dunne, and Fionnbarr Moore, Senior Archaeologist in the National Monuments Service.
It looked at the archaeology of the region from Smerwick to Kerry Head, examining along the way the evidence of everyday life, conflict, trade and immigration from the earliest settlers who landed in Ferriter's Cove nearly 8000 years ago up to the medieval and early modern periods.
Between August and November, the lecture series will go on to visit Galway City (The Tribes of Galway), Youghal (An Introduction to Heraldry), Dun Laoghaire (The loss of the RMS Leinster) and Dundalk (The Archaeology of Louth's Past Generations).
Minister Deenihan said that the Gathering "has served to highlight the important role that archaeology and built heritage can play in Ireland's economic recovery".
The lectures are free and it is hoped they will attract a diverse audience – in particular, people who might not normally attend such events but have an interest in Irish history,
Moore told TheJournal.ie that the lectures are in keeping with the theme of the Gathering, "showing that there are links between Ireland and the broader world".
They will show the trading links that have arisen because of the exploiting of maritime resources, and the links that have developed through trade over time. Different archaeological sites will be highlighted at each lecture.
The aim, said Moore, is to:
communicate to people the variety and richness of the archaeology that is out there under our noses if you like, but people might not necessary be aware of it.
The lectures aren't just aimed at people who already attend local history events – they're for everyone with an interest in Irish history.
Moore emphasised that it is part of the Gathering to encourage people to come back to Ireland and connect with their roots, and lectures like these help people "to connect in a deeper way with their history".
"There is a real sort of hunger, I think, for knowledge about our history and past and about all the different people who make that up," said Moore.
For more details on the lecture series check www.archaeology.ie