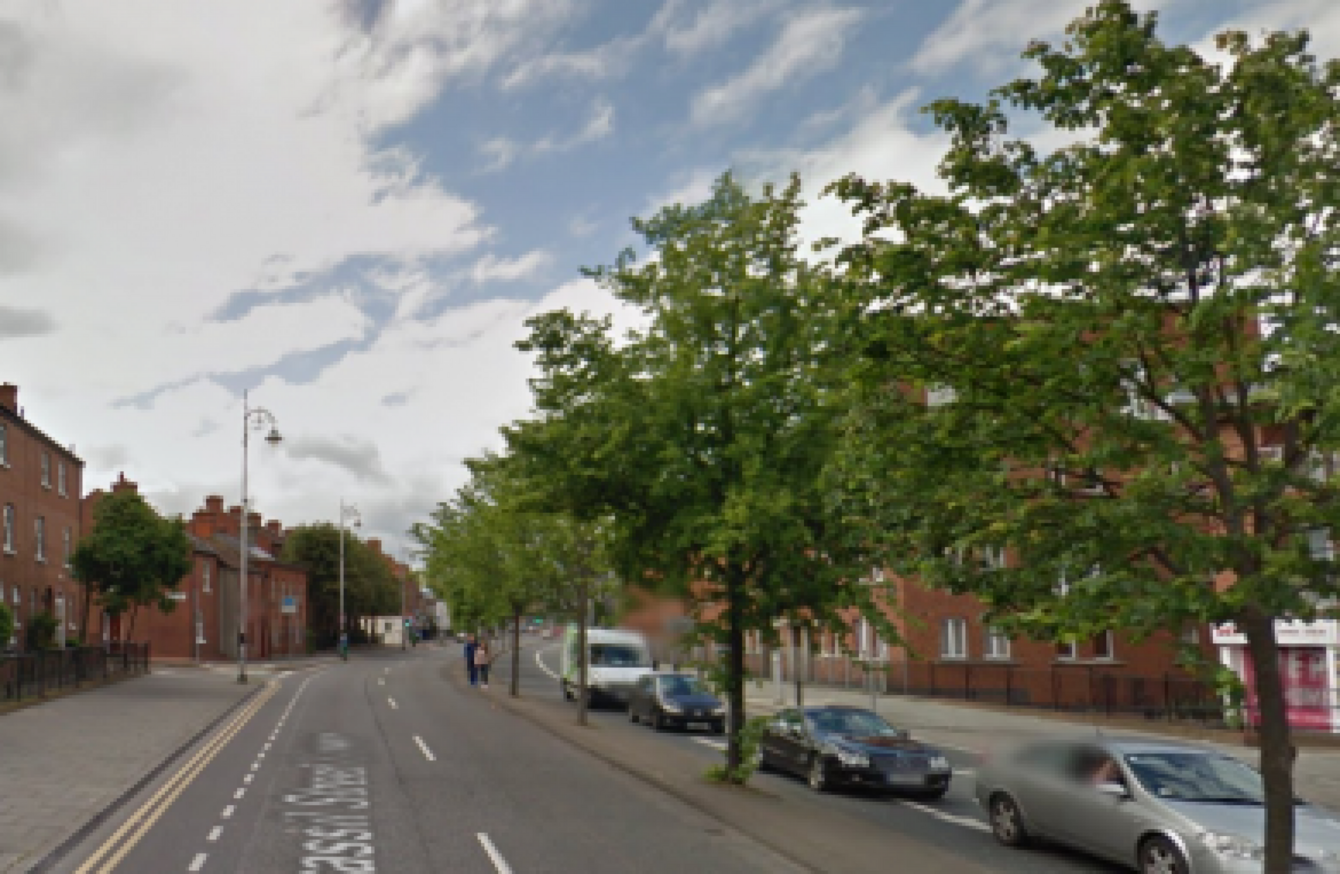 Clanbrassil Street
Image: Google Maps
Clanbrassil Street
Image: Google Maps
AN ASSISTANT TELEVISION director lost her dream job as a result of life-long injuries she suffered when she was struck by a hit and run driver last year, a court heard.
Eric Ryan (19) was yesterday given a suspended sentence for hitting the woman causing her to nearly be crushed by a bus. He will be sentenced in July for leaving the scene of the incident.
He has been banned from driving for four years.
Ryan from Cliona Park, Moyross in County Limerick, pleaded guilty at Dublin Circuit Criminal Court to dangerous driving causing serious bodily harm at Clanbrassil Street Upper, Dublin on 6 February, 2015.
Eve Neylon, who was aged 32 at the time of the incident, needed four operations on her pelvis and her leg as a result of her injuries.
Ms Neylon was hit by Ryan's car as she crossed the road on a green pedestrian light at the junction of Clanbrassil Street and South Circular Road.
The court heard she had almost gotten to the middle of the road when she felt a force which threw her under a bus that was parked at traffic lights, close to a front wheel. Ms Neylon said she thought the bus would kill her if it took off.
Witness accounts described seeing Ryan's blue car approach the junction and crash into a white car, before his vehicle spun off and hit Ms Neylon.
"We'll leave"
His father was heard by a witness saying "fuck it we'll leave it" the court heard. Ryan then fled the scene without speaking to anyone. Another motorist called an ambulance.
At a sentencing hearing yesterday, Garda Brian Hawkins said Ms Neylon's spent around four weeks in hospital.
Her victim impact statement detailed the medical problems she continued to face as a result of the incident. She suffered from early onset arthritis and may encounter difficulties having children. She also had a limp, a dropped right foot and would have to wear a leg brace for the rest of her life.
Ms Neylon had been working as an assistant director on a TV programme at the time of the incident, but had not been able to work since. She described this as her dream job, which she had now lost because she was physically not up to it.
On the day in question Ryan had been at a party in Clondalkin with his father where they were drinking heavily and were subsequently asked to leave. Ryan, who was not insured and on a provisional licence, drove his father's car in order to get them out of the situation.
Parking
Defence for Ryan said he was trying to find a parking spot so that his father could sleep off the alcohol when the incident happened.
Garda Hawkins said the car was travelling at about 50 or 60 kph and that CCTV footage from the area showed that Ryan drove through a red light at the junction causing the crash.
Judge Patricia Ryan said she accepted the defence case that Ryan was under the influence of his father at the time of the incident, who was overheard by a witness at the scene saying "fuck it we'll leave it".
Garda Hawkins told the court that Ryan's mother has been his primary carer since his parents split up when he was a young boy. Ryan had not come to garda attention since the incident and had no previous convictions.
Judge Ryan said the court must mark the seriousness of the offence and take the lasting impact of the victim's injuries on her life into consideration.
She also took into account the Ryan's young age, his early plea and his show of remorse in court before handing down a three year sentence fully suspended. She also disqualified him from driving for four years.