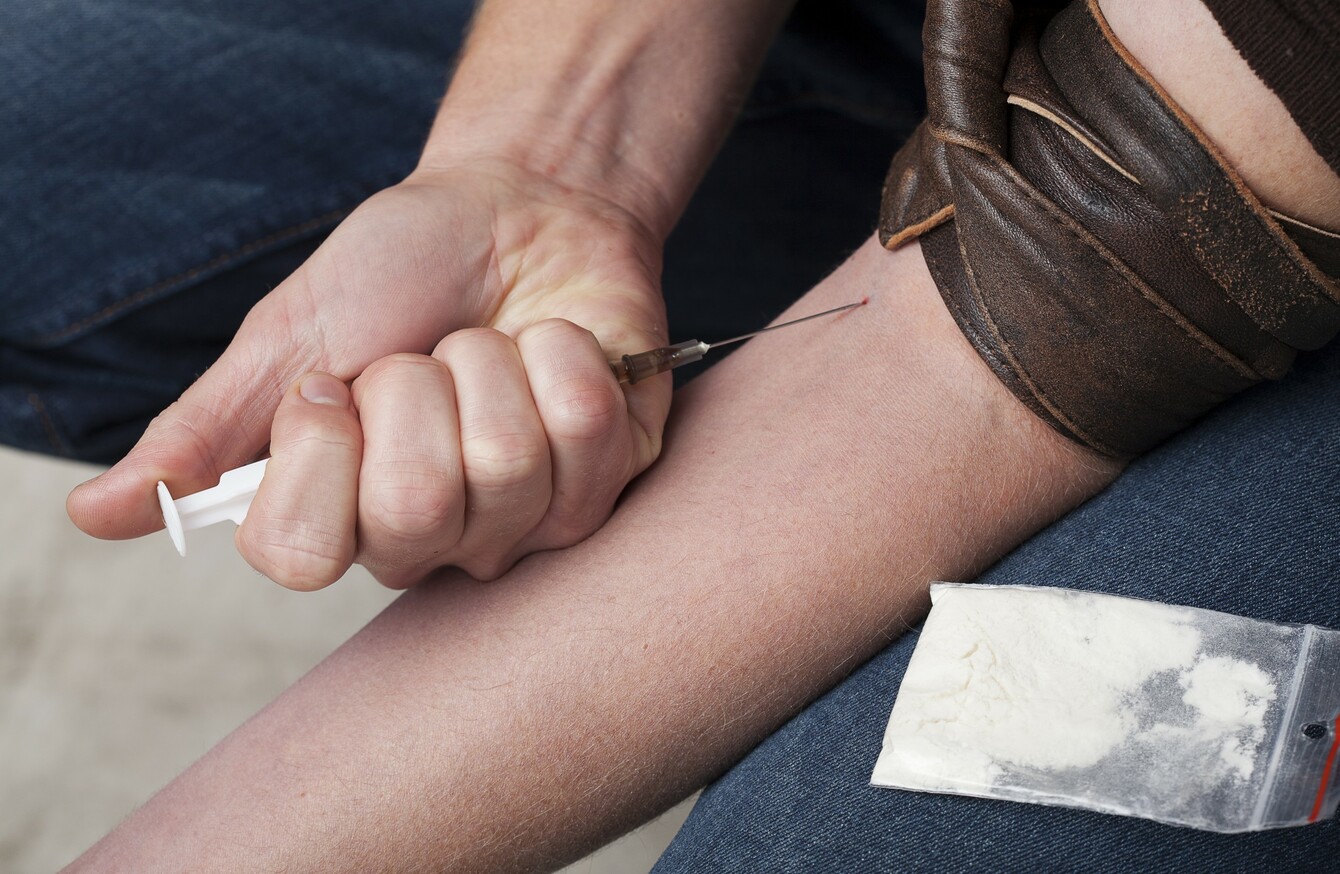 File Photo.
Image: Shutterstock/Photographee.eu
File Photo.
Image: Shutterstock/Photographee.eu
THE NUMBER OF intravenous drug users being diagnosed with HIV is rising in Ireland due to people injecting new drugs more frequently.
The increased prevalence of people injecting the drug mephedrone – known by its street name snowblow – is leading to a higher risk of people getting infected with HIV, according to the sponsors of a new AIDS awareness campaign.
A new campaign is being launched this morning which aims to highlight the issue for Irish AIDS Day.
It is being led by the Ana Liffey Drug Project and HIV Ireland.
Increase in diagnoses
Latest provisional figures from the Health Protection Surveillance Centre (HPSC) show that HIV diagnoses in Ireland increased to their highest level on record in 2015 – with 491 people being newly diagnosed.
Figures also show that there was a 60% increase in diagnoses with the virus in people who inject drugs – from 27 people in 2014 to 45 last year.
"Depending on a person's drug habit, a person who injects heroin may inject about four times a day," said Tony Duffin, director of the Ana Liffey Drug Project, which works to reduce the harm caused by drug use in Ireland.
"However, people who inject snowblow may inject every two hours.
More injecting means more blood exposure and this means more risk.  This makes someone more vulnerable to HIV; Hep C; death by overdose, abscesses, etc.
Duffin said that the rise in cases of HIV highlights the need for the introduction of medically supervised injecting centres in Dublin.
Continuing trend 
Latest provisional figures for 2016 show that the upward trend in diagnoses of HIV is continuing this year.
The figures up to week 22 of this year (the beginning of May) show that there were 231 cases of HIV reported – a 67% increase on the same period last year.
Last year, TheJournal.ie reported on the increase of cases of HIV in Dublin being linked with the injection of snowblow.
Niall Mulligan, director of HIV Ireland, said that the increase in HIV cases meant that the government needed to invest in preventative measures and that HIV prevention should be included as a priority action in the next National Drugs Strategy.
"We must reverse this trend in new HIV diagnoses," he said.
As part of the new campaign, information leaflets, posters and a factsheet will be distributed widely and available for download on the drugs.ie website.