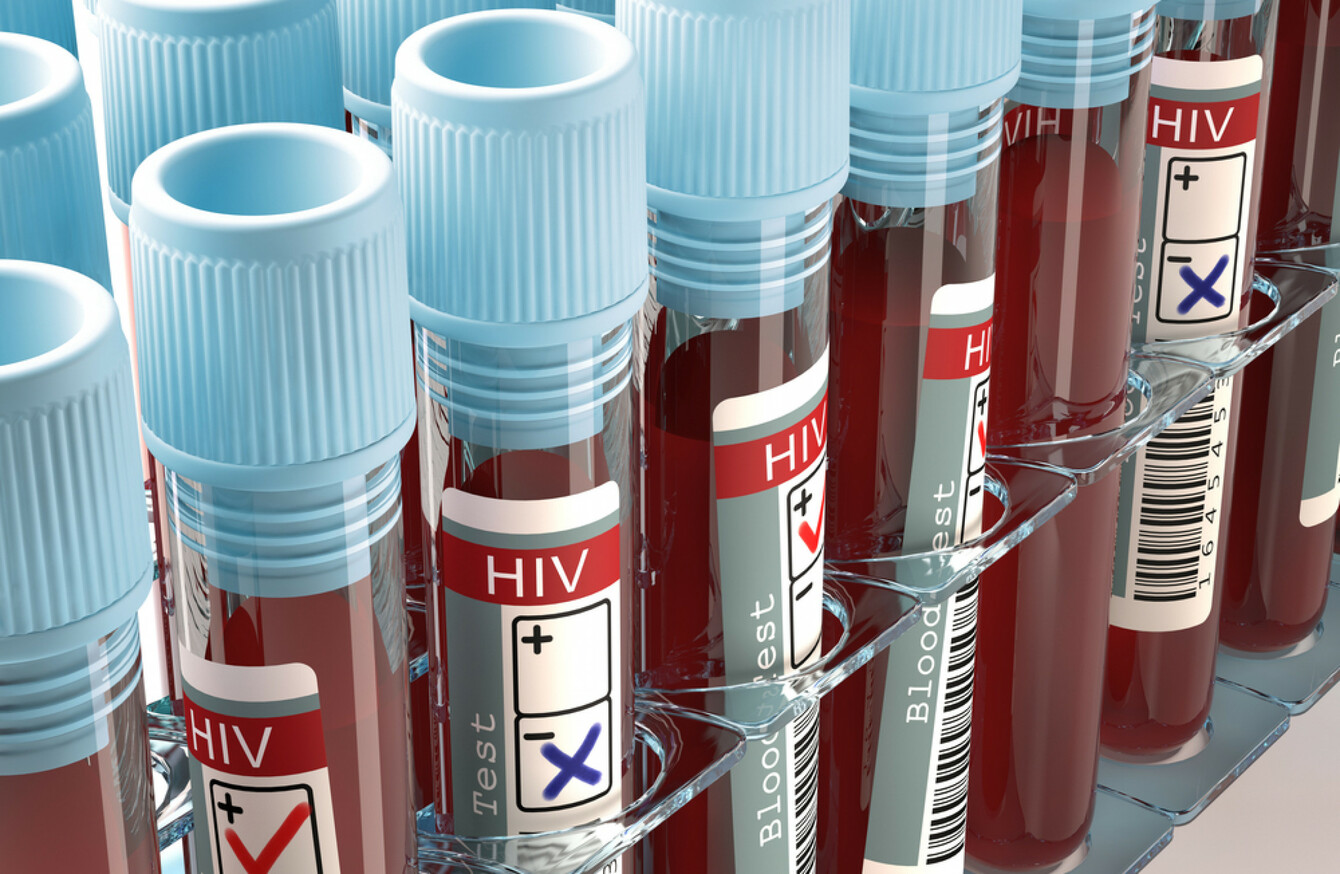 File photo.
Image: Shutterstock/ktsdesign
File photo.
Image: Shutterstock/ktsdesign
THE NUMBER OF new HIV diagnoses in Ireland jumped 5% in 2016 with 508 new cases detected.
According to new figures from the Health Protection Surveillance Centre two thirds of the new cases are people who were freshly diagnosed with the virus while the remainder are people who arrived in Ireland with a previous diagnoses.
Just over half of the diagnoses were among men who have sex with men (MSM). This is the largest number of diagnoses ever reported in that grouping.
42% of the group had previously been diagnosed abroad and they were transferring their care to Ireland.
There were 140 heterosexual people (28%) diagnosed with the virus. Nearly two thirds of those cases were among people born in sub-Saharan Africa.
The report notes that these people presented later in their infection than all other groups and additional strategies are "urgently needed" to reduce the number of people from sub-Saharan Africa presenting with late diagnosis.
"Further work is required in particular to reduce late presentations in heterosexually acquired infection", said Dr Fiona Lyons, Clinical Lead for the HSE Sexual Health and Crisis Pregnancy Programme.
The HSE note that it is encouraging that the number of people being diagnosed in Ireland who had no previous diagnoses abroad has dropped by 6% overall while it fell by 14% in the MSM grouping.
The rate of HIV in Ireland is now 10.7 people per 100,000. This is dramatically higher that the 2014 figure which stood at 8.2 per 100,000 people.
There were 21 diagnoses among people who inject drugs, a notable fall on the last two years when there was an outbreak of the virus among homeless drug users in Dublin.
The HSE recommends that all people with HIV attend HIV services promptly so that they are offered antiretroviral therapy as soon as possible.
"Current estimates indicate that more than 90% of people living with HIV and attending services in Ireland are on effective antiretroviral therapy", Dr Derval Igoe of the HPSC said.