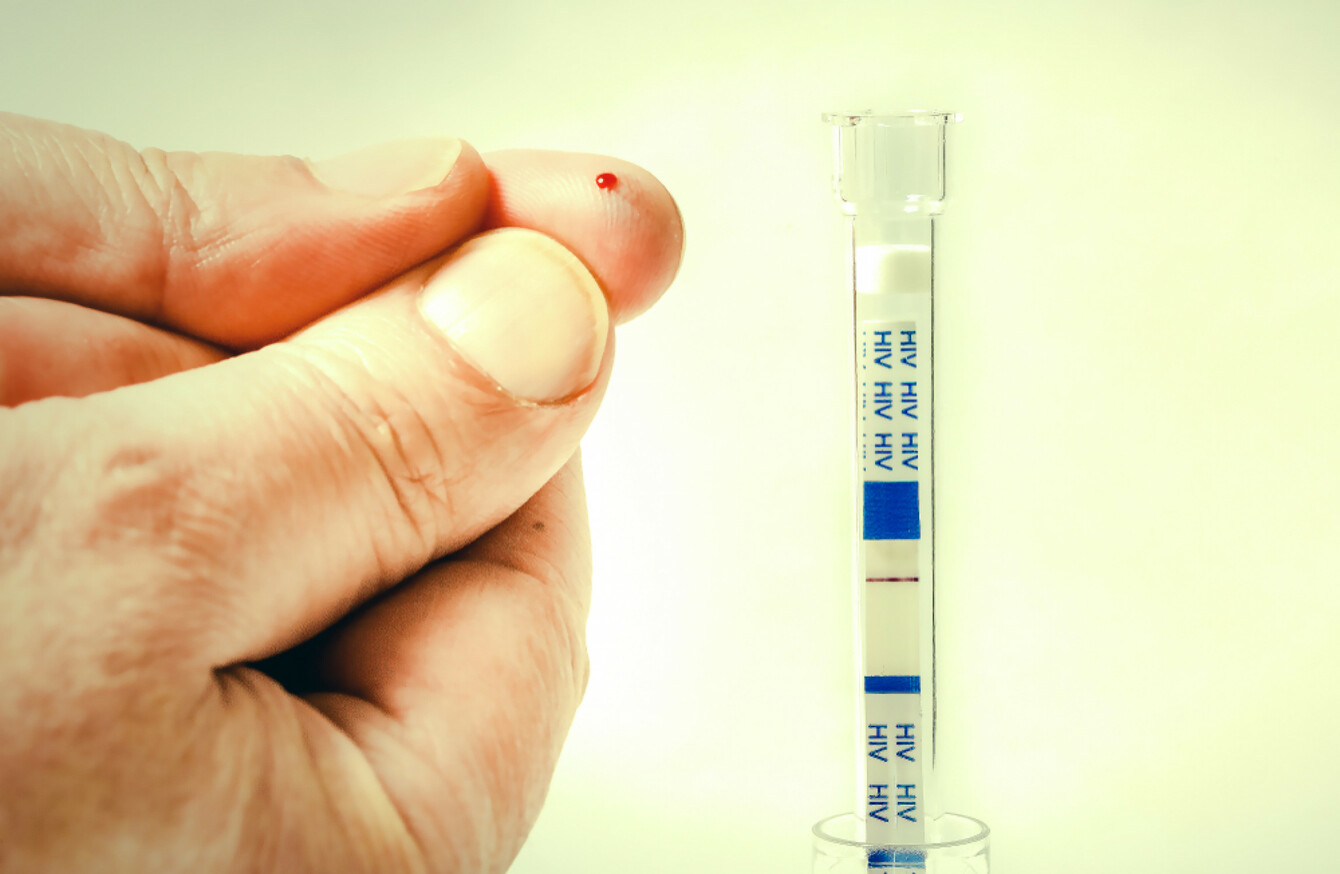 HIV self-test, file photo.
Image: Shutterstock/pixinoo
HIV self-test, file photo.
Image: Shutterstock/pixinoo
THE HEALTH PRODUCTS Regulatory Authority (HPRA) is warning people not to rely on self-test HIV kits to check if they have the virus.
As recently as last week a new over the counter test went on sale in pharmacies around the country. Today the watchdog advised people that, while the kits have a role to play, no such test is 100% reliable.
It can take up to 90 days for a sufficient amount of HIV antibodies to develop in the body to be detectable by the tests and no HIV self-test can detect the virus immediately after infection.
"It is very important that those considering self-testing are aware of the limitations of these products and that they don't rely solely on the results provided," Dr Niall MacAleenan, head of the medical devices department at the HPRA, said.
Early, appropriate, treatment of HIV is critical; so if you get a positive result from a Self-Test for HIV, or if you get a negative result and you are still concerned about a potential exposure to HIV or other STIs you should urgently seek assistance from your GP or a Sexual Health Clinic.
Someone who is concerned that they may have been exposed to the virus in the previous 72 hours should attend their nearest STI/genitourinary medicine (GUM) clinic for advice on testing and treatment.
The information notice also notes that the tests are not suitable for people who are already diagnosed with HIV, or for people taking anti-viral drugs to prevent HIV, as they are not a reliable way to monitor the effects of treatment and they may produce an incorrect result.
#Open journalism No news is bad news Support The Journal

Your contributions will help us continue to deliver the stories that are important to you

Support us now
The watchdog advised that people planning on using one of the tests should check the following:
Self-test products should always display a CE mark along with a four digit number. This indicates that the test meets the basic requirements for safety and effectiveness under EU law.
Check there is a European address on the packaging.
Only purchase products from a reliable source. In particular, always be careful when purchasing medical devices on the internet.
Read the instructions and follow them carefully.
Pay particular notice to the length of time from exposure to the HIV virus to when the virus may be detectable.
Check the packaging. Make sure that all seals are intact and do not use the test if it is out of date.
Prepare appropriately and make sure you have everything required to carry the test out including, for example, a timer.
Make sure you know how to interpret the test results having read the instructions in advance.