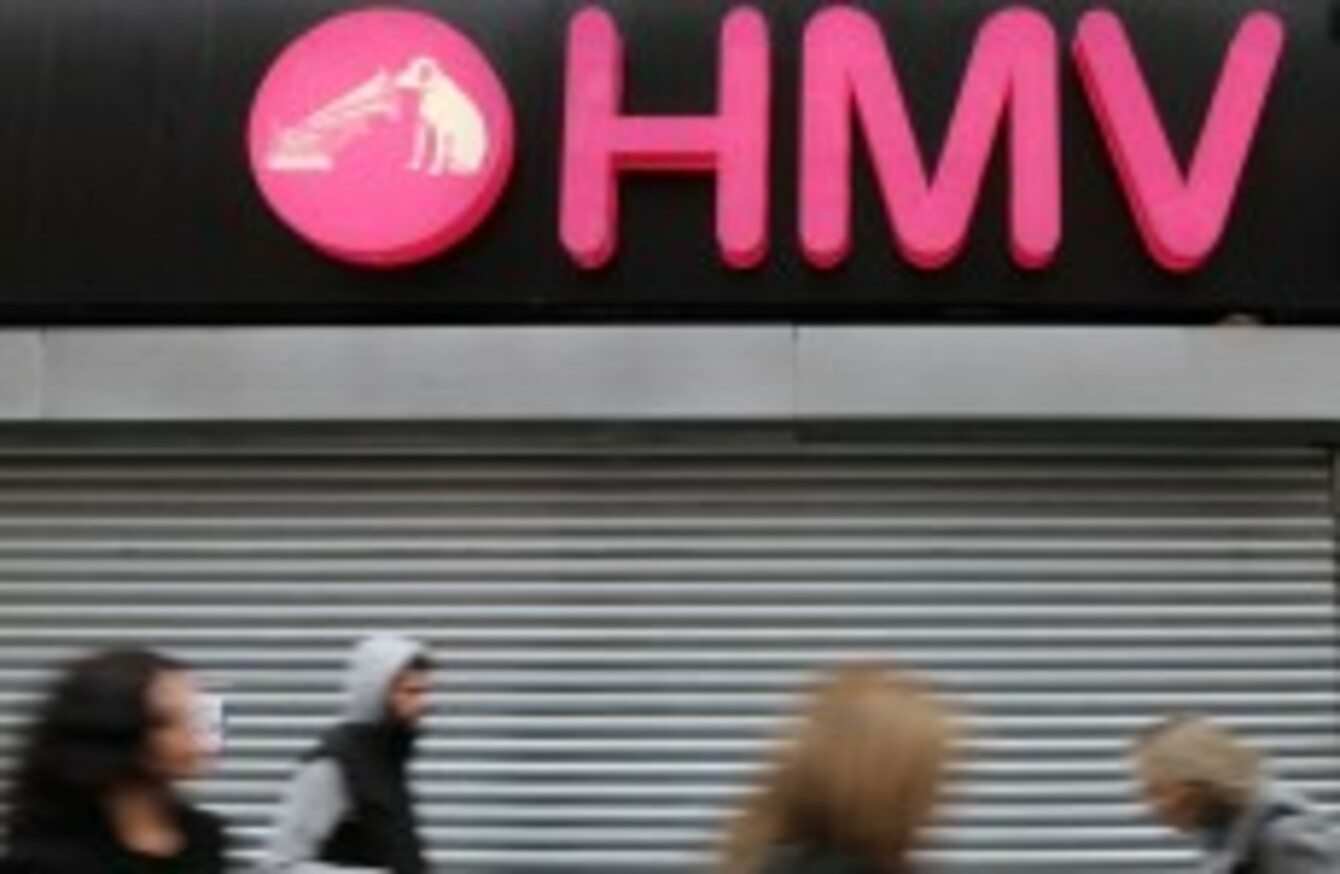 Image: Sam Boal/Photocall Ireland
Image: Sam Boal/Photocall Ireland
Updated 9.49pm
MORE THAN A year after the chain went into receivership, HMV is to reopen on Grafton St in Dublin's city centre.
Customers will find it in the spot once occupied by A-Wear, and the move is bringing not just records but jobs to the area.
The news came today from HMV and Xtra-vision owners Hilco Capital, who said that the new store's opening date will be announced in the near future.
Larry Howard, CEO of Hilco Capital Ireland, said that HMV's return to Grafton Street has been a priority for Hilco Capital.
We're delighted to have secured this premises. We're looking forward to bringing this iconic brand back to its spiritual home in Ireland.
Jobs
The opening will create 35 new jobs at the store, in turn bringing the total number of people employed by HMV and Xtra-vision in Ireland to over 1000.
There will soon be a total of seven HMV stores in Ireland, with the latest store joining the ones already open at Henry Street, Dundrum Towncentre and Liffey Valley in Dublin; Crescent Shopping Centre in Limerick, at the Quays Shopping Centre in Newry and Donegall Arcade in Belfast.
There are also 37 Xtra-vision and HMV stores opened around the country. This dual venture will see a further 11 locations opening over the next month.
HMV went into receivership at the beginning of 2013, and was acquired in April of that year by Hilco UK. The move was thought to be worth €58.9 million.
Hilco had previously acquired the HMV Canada business in 2011. When HMV Ireland's 16 stores were closed in early 2013, 300 jobs were lost. However, work was soon underway to restore the brand.
Are you glad to see HMV returning to Grafton St?
First published 11.31