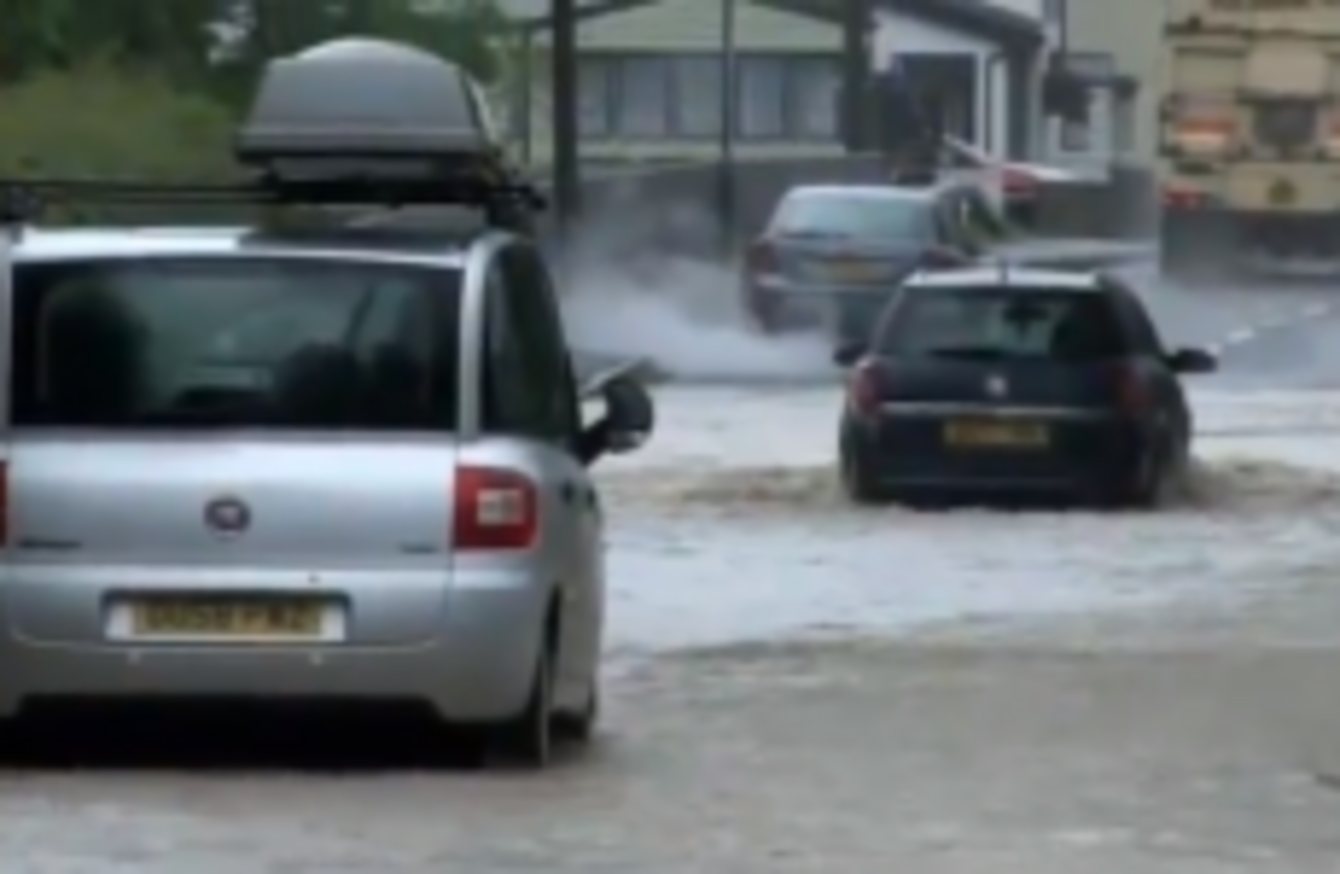 Image: Screen grab via YouTube
Image: Screen grab via YouTube
A NUMBER OF holidaymakers have had to be rescued from their caravans by helicopter airlift after severe floods struck areas of Wales.
Dozens of visitors became trapped on several caravan parks around Aberystwyth, as well as in at least one nearby village, after heavy rains hit the area.
Three people have been airlifted out by helicopter and dozens more by fire service boats, the Guardian reports. A large number of people are still waiting to be evacuated.
In the village of Talybont, residents took shelter in the community hall and a pub from waters four to five feet deep. This video shows some of the flooding:
YouTube/Ifan Lewis
The currents were so strong that an RNLI lifeboat crew also had to be airlifted out as they were overcome while attempting to rescue residents, the Telegraph reports.
The owner of Riverside Caravan Park, also in the area, described the floods as "very, very frightening". He told the BBC:
It all seemed to happen so quickly – the depth of the water and the strength of it. We started knocking on caravan doors and trying to get the people away. Everyone has thankfully got away safely thanks to all the crews, they were fantastic.
This video shows vehicles attempting to make their way through the flood waters:
YouTube/GirlofGoodtimes