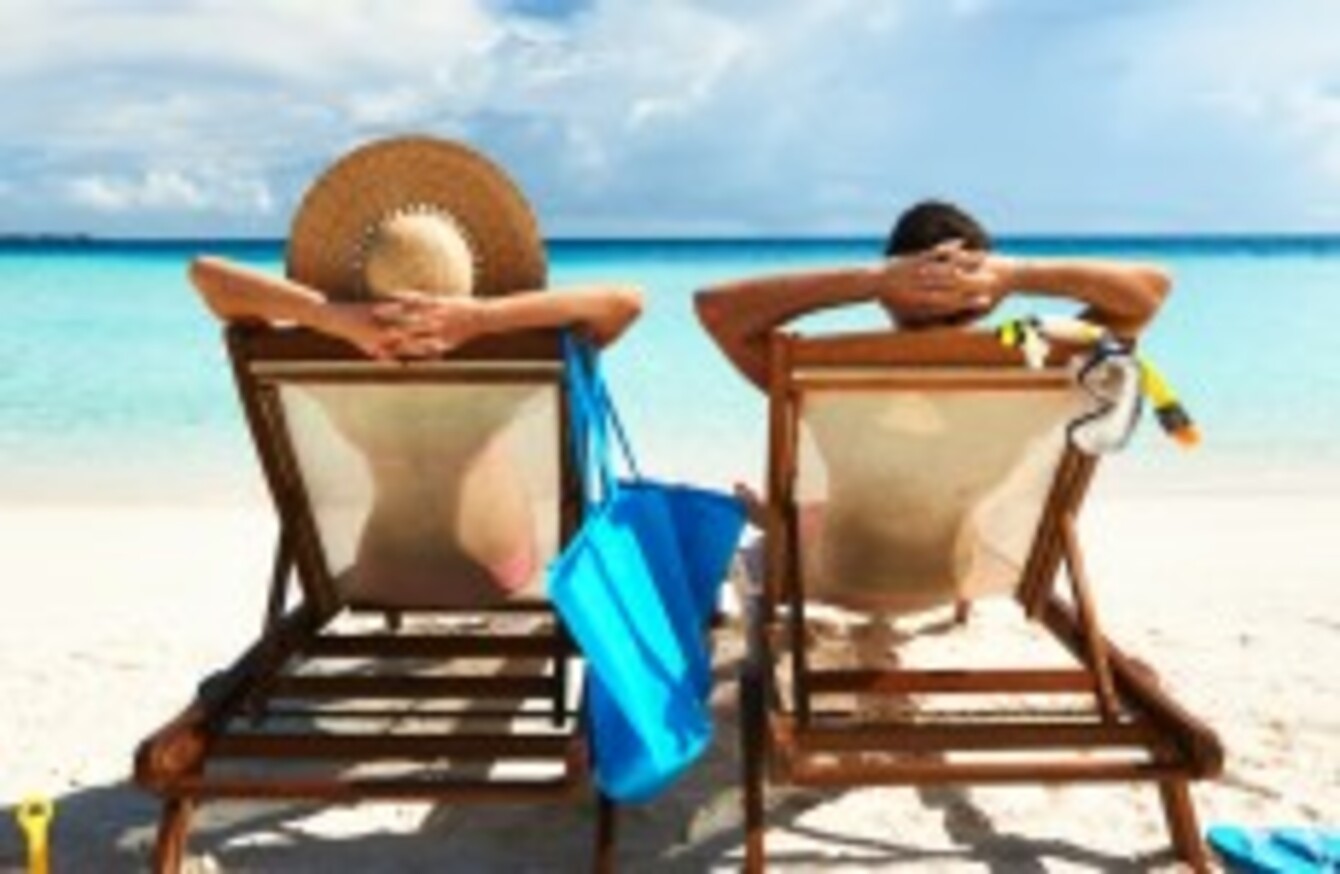 Image: Shutterstock/haveseen
Image: Shutterstock/haveseen
Updated 5.58pm
PLANS BY A union representing civil servants to request an extra four and a half days holiday have been called "madness".
The Sunday Business Post reported yesterday that the Civil Public and Services Union (CPSU), which represents 13,000 lower paid civil servants, will take a claim to management over working hours.
The union has been given the go-ahead to fast-track arbitration over the removal fifteen years ago of "banking time", an allowance granted in the past to workers to give them time to cash their pay cheques.
The allowance only applied to staff who had joined the civil service before 2000 and was abolished in 2010. By 2000, most staff were paid by bank transfer.
However, CPSU general secretary Eoin Ronayne told the paper that the union was hoping for workers to be given a once-off award of four and a half days leave.
He accepted that they may win and may lose, but said that "we want this dealt with".
Speaking to TheJournal.ie this evening, Roynayne claimed the story had been blown out of proportion.
"The CPSU is in a position where we are trying to close out an outstanding claim that is three years old. This is an old story."
Roynane added that this was merely "industrial relations housekeeping".
The payment was given up by the union in exchange for two days Christmas leave which was under threat.
The union argues that the loss of the half-hour a week amounts to a 1.6% pay cut.
Madness
However, the plan has been called "madness" by the body which represents small and medium businesses.
Mark Fielding from ISME told TheJournal.ie that the issue was not about public sector versus private sector.
The private sector people are looking at it with their jaws dropped. You'd think we're back to the Celtic Tiger.
"There are all of these anomalies in the public sector. This one needs to be met full on and the unions told to go do their jobs.
"It gives a bad impression of the public sector, which is wrong.
"It's not public versus private sector. We want to see a good day's work for a good day's pay."
In a statement this evening the Department of Public Expenditure and Reform said that "an outdated work practice" whereby a limited cohort of civil servants were able to work 15 minutes less on the day they were paid was abolished.
The CPSU had previously indicated that they wished to bring an issue associated with its abolition to binding arbitration in accordance with the terms of the Public Service Agreement on dispute resolution.
"It has been agreed that the matter will be given an early date before the Civil Service arbitration board given the issue raised by the CPSU is now 5 years old.  As this is a civil service sector specific matter, it is not germane to the draft Lansdowne Road Agreement.
DPER will be submitting a full defence to the arbitration board in this matter."
- With reporting by Michelle Hennessy.