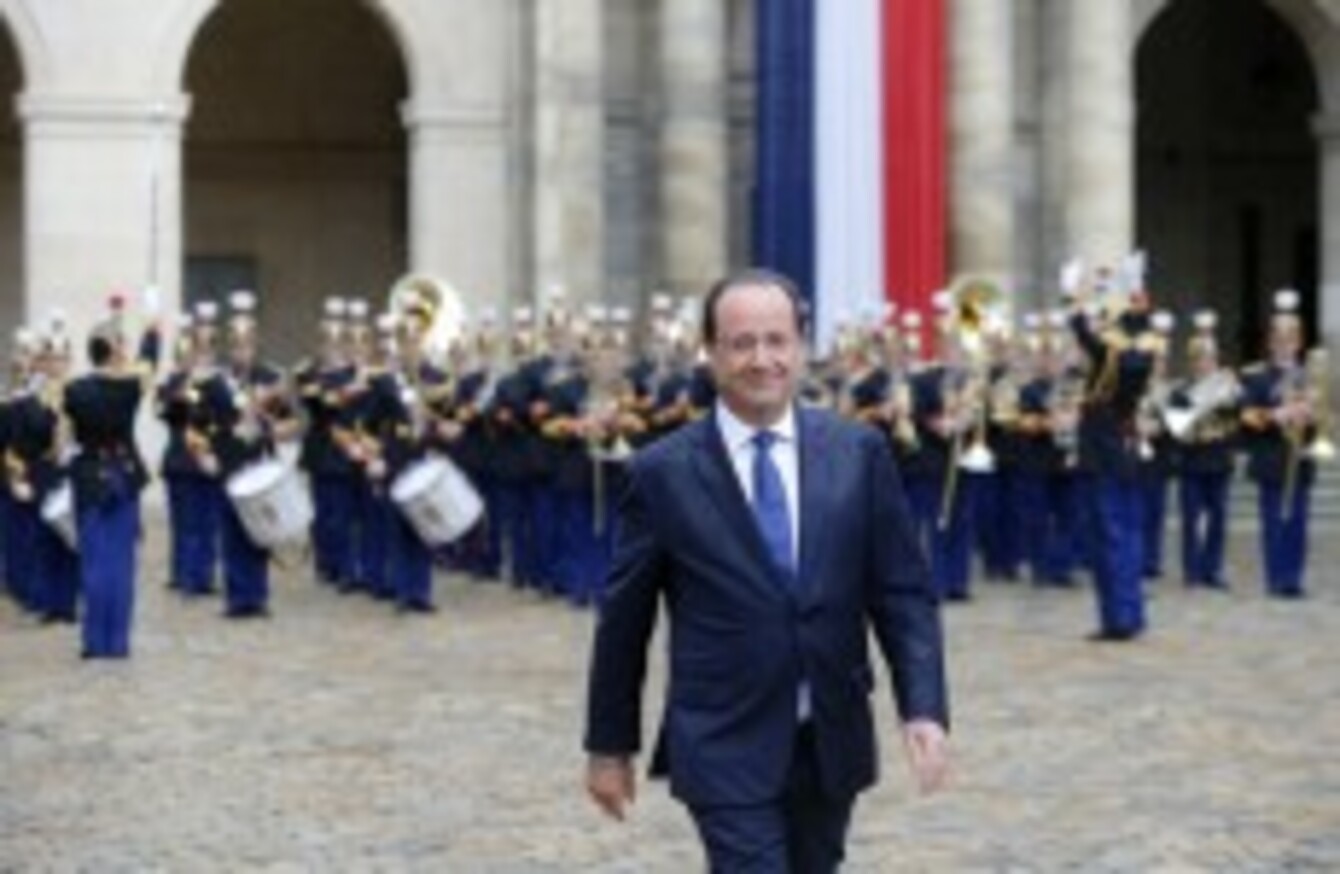 Image: AP/Press Association Images
Image: AP/Press Association Images
FRENCH PRESIDENT FRANCOIS Hollande called for the European Union to scale back its role in the lives of its citizens after anti-EU parties made sweeping electoral gains across the bloc.
In comments with far-reaching implications for the EU's future, the Socialist leader said the spectacular success of parties like France's own National Front (FN) reflected how the bloc had become "remote and incomprehensible" for many of its citizens.
"This cannot continue. Europe has to be simple, clear, to be effective where it is needed and to withdraw from where it is not necessary," Hollande said in a televised address to the nation.
The comments will be greeted with delight by Eurosceptics who accuse Brussels of meddling in national affairs, and by the likes of British Prime Minister David Cameron, who also advocates a scaling back of the powers currently vested in the European institutions.
But their tone will cause concern among those, particularly in Germany, who believe European integration still has further to run.
Hollande's Socialist Party suffered a humiliating setback in Sunday's elections for a new European Parliament, registering a record low vote of just under 14 percent while the FN topped the polls with nearly 25 percent.
The French leader said France remained committed to playing a leading role in Europe, but also acknowledged that the economic austerity of recent years had alienated many ordinary people.
"I am a European, my duty is to reform France and to change the direction of Europe," Hollande added.
"Europe, in the last two years, has overcome the euro crisis but at what price? An austerity that has ended up disheartening the people."
Unease among Arabs, Jews
Marine Le Pen, 45, has been credited with significantly broadening the appeal of a party founded by her father Jean-Marie Le Pen and long tainted by association with his multiple convictions for inciting racism and denying the holocaust.
She said after Sunday's vote that the French people had demonstrated they no longer wanted to be ruled from Brussels.
"Our people demand only one type of politics – a politics of the French, for the French and with the French," she said.
Such language and the FN's current momentum generates unease among France's large immigrant population, which is mostly drawn from former colonies in Arab north Africa, and has also been cited as a factor in a recent upturn in Jewish emigration to Israel.