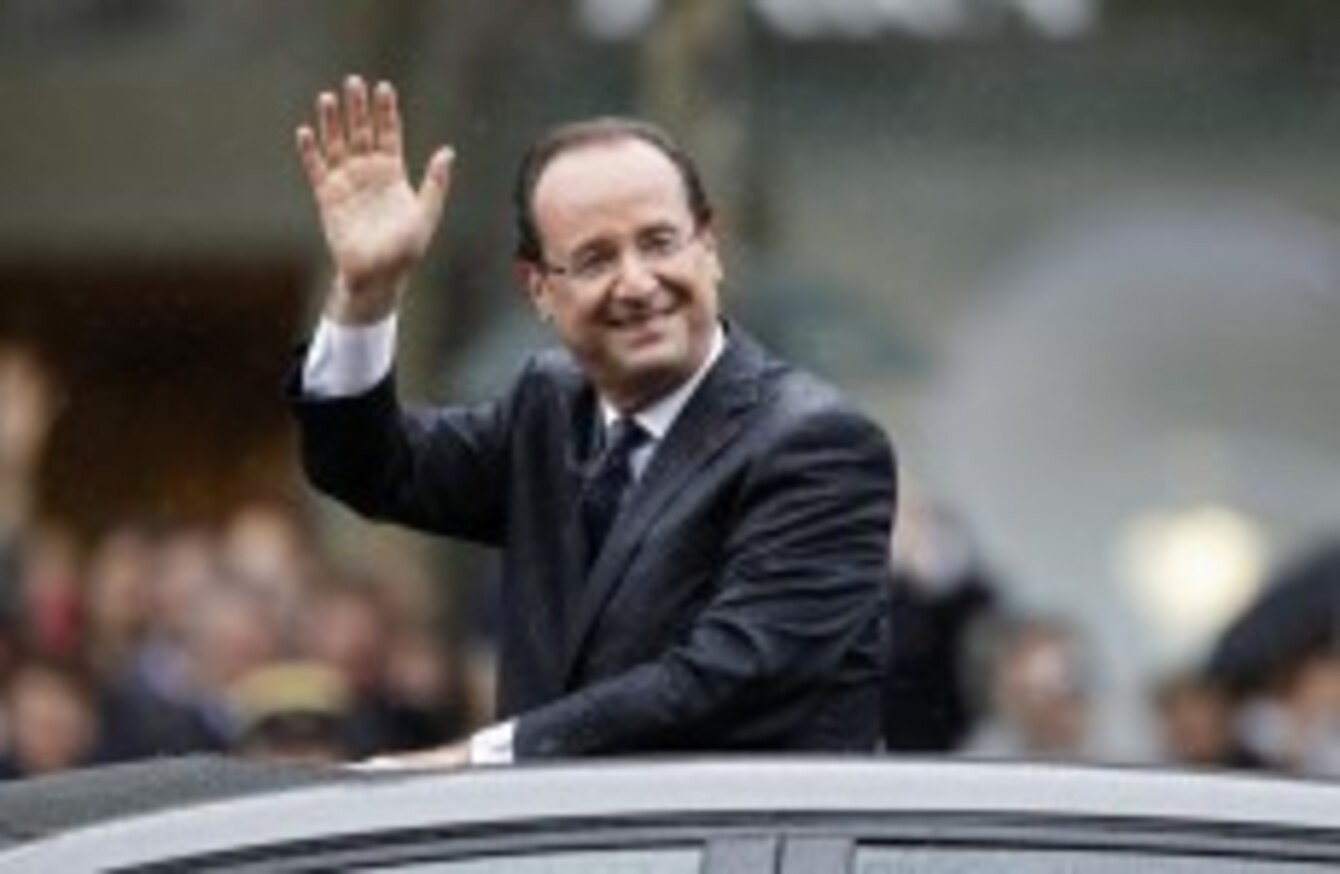 Hollande waves after his inauguration ceremony this week
Image: Laurent Cipriani/AP/Press Association Images
Hollande waves after his inauguration ceremony this week
Image: Laurent Cipriani/AP/Press Association Images
AS PROMISED, THE first decision of France's new government has been to announce a 30 per cent pay cut for cabinet ministers.
After unveiling his cabinet, newly-elected president Francois Hollande moved to reduce ministerial pay by almost one-third – something he had pledged to do on the campaign trail.
The reduction was endorsed today at the first meeting of the 34 ministers – half male and half female – in the Socialist government.
According to Reuters, the move will mean Hollande is paid €14,910 a month – down from the €21,300 earned by Nicolas Sarkozy, who increased his own pay when he entered office.
Hollande's new salary equates to roughly €180,000 annually. Enda Kenny – who also reduced his own pay on taking office – currently earns €200,000 a year.
France's cabinet ministers will now make around €120,000 a year before tax. This is significantly less than the 15 Irish ministers who make €169,275 – and even less than junior ministers, who are on a salary of €130,042.
However, critics have pointed to the large size of Hollande's cabinet, which they say has added 14 new posts. Jean-Francois Cope, of the opposition UMP party, told the BBC: "Francois Hollande's government is going to cost a great deal more to the taxpayer."