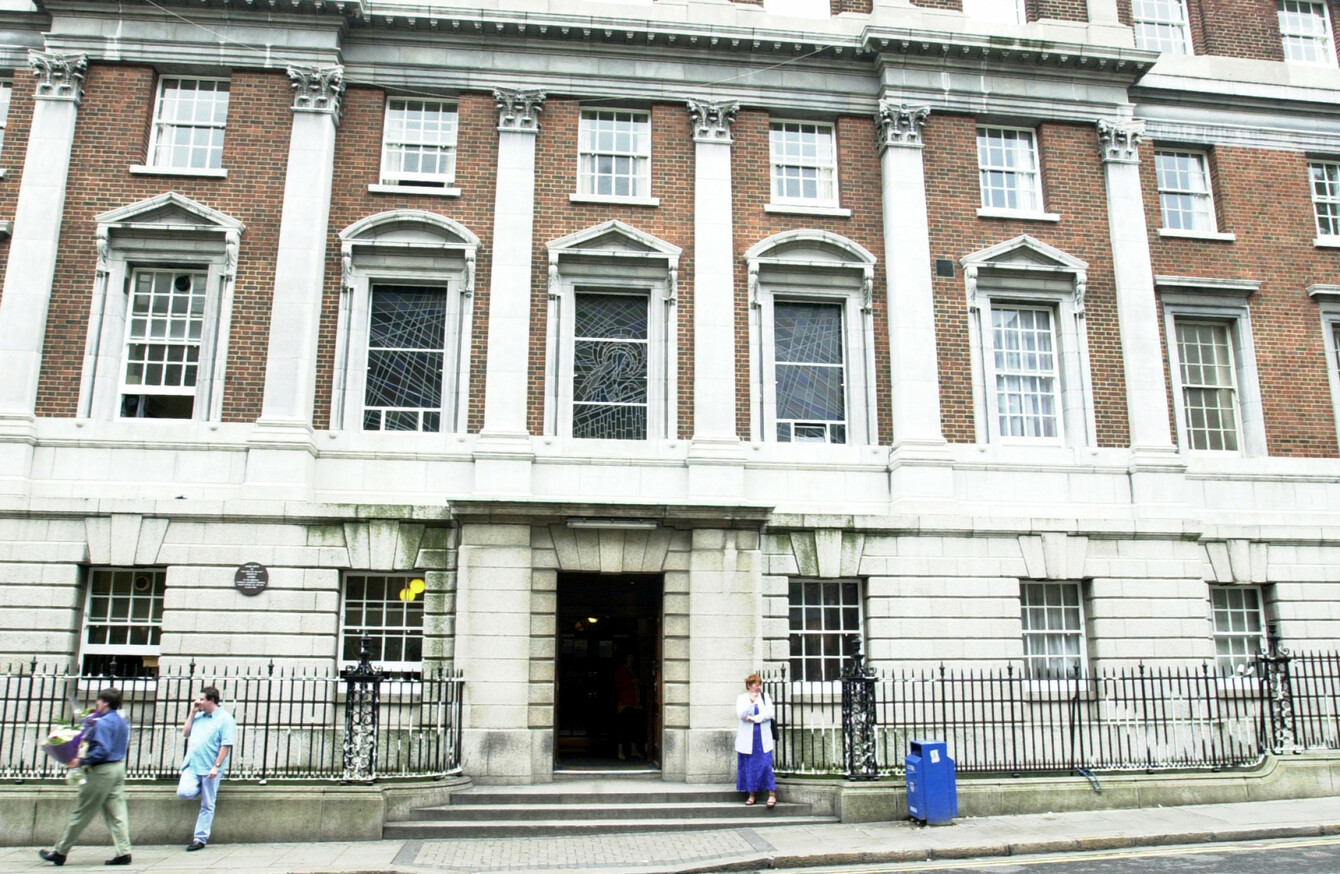 File photo of Holles St.
Image: Joe Dunne/Photocall Ireland!
File photo of Holles St.
Image: Joe Dunne/Photocall Ireland!
Updated May 17th 2019, 2:30 PM
AN EXTERNAL REVIEW is expected to be carried out into the circumstances surrounding an abortion at the National Maternity Hospital in Holles Street.  
In a statement, a hospital spokesperson said they couldn't comment on individual cases but that a review is to be carried out.
"We can confirm that we have asked the Royal College of Obstetricians and Gynaecologists to conduct an independent review of a recent case at the hospital," they said. 
It is understood the case concerns a couple who were told their baby had a fatal foetal abnormality and that an abortion was then carried out at over 15 weeks. 
It was thought the baby had Trisomy18, also known as Edwards Syndrome, but a series of genetic tests later found that that was not the case. 
The parents sought an external investigation and the hospital has now decided to set up an external review, RTÉ reported this morning. 
However, in a statement issued in the wake of the initial reports of the case a spokesperson for the Royal College of Obstetricians and Gynaecologists said:
"We can confirm the RCOG has not yet received a formal approach to undertake this review. Should an approach be forthcoming, this will be considered in the usual way."
It's understood the National Maternity Hospital is now attempting to clarify the situation with the UK-based body. 
TheJournal.ie understands that the communication of the results of the second test compounded the couple's distress.
The Master of the Rotunda maternity hospital Fergal Malone said the testing for a fatal foetal abnormality prompts a lot of questions from patients and it can be "quite complex to interpret".
Speaking on Today with Sean O'Rourke on RTÉ Radio 1 Professor Malone said he could not comment on the individual case but explained that early screening tests are carried out by a blood test and an ultrasound.
If there is a query about these initial tests, then a diagnosis is sought through two different tests: a Chorionic villus sampling (CVS) test or amniocentesis.
The CVS test uses placental cells while amniocentesis is carried out directly on the foetus. Prof Malone explained that there can occasionally be different genetic readings between the placenta and the foetus.
The CVS test should always be interpreted in conjunction with an ultrasound.
"When the CVS test is taken, two different samples are sent. One for a rapid result which comes back within 48 hours and the other which can take up to two weeks and it is 100 per cent," Prof Malone said.
The rapid test can give a false positive. "That's why it is necessary to look at the total picture. If there is no ultrasound abnormality most laboratories recommend to wait for the full two weeks," he explained.
"But some patients are not prepared to wait the two weeks and want to continue to termination. Generally we recommend that they get the total picture," he added.