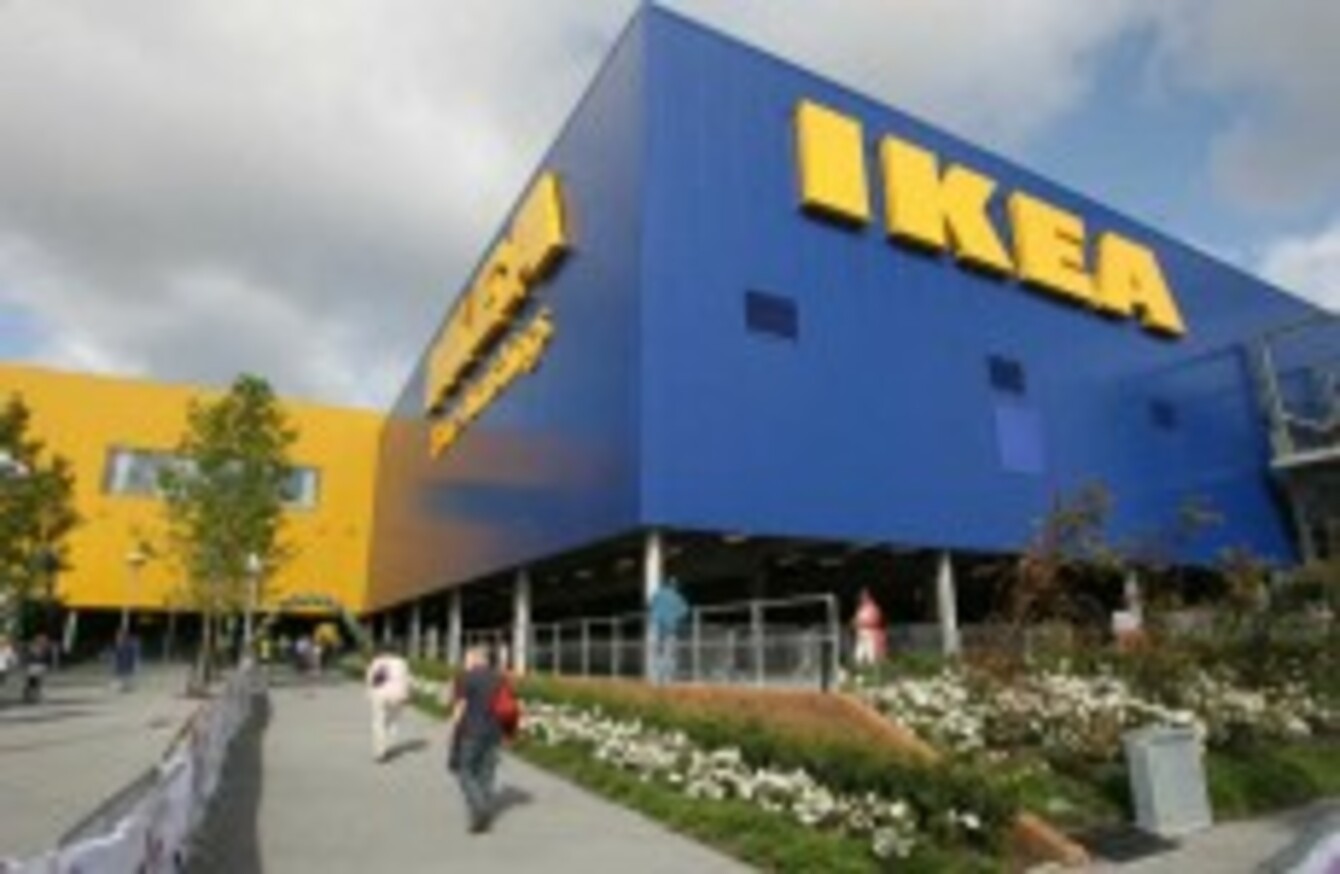 Image: James Horan/Photocall Ireland
Image: James Horan/Photocall Ireland
IRISH SHOPPERS ARE spending an average of €2 million a week in the IKEA store in Dublin.
Swedish bosses described the first full year of trading in Ireland as 'difficult' but the Ballymun store is still among the most profitable in Europe with a pretax profit of €11.4 million in the 12 months to the end of last August, the Irish Times reports.
Ikea Ireland said it had recorded average sales of more than €2 million a week in its first full year of trading at the store which opened in July 2009 and now employs 452 people, reports the Herald.ie.
The Irish Independent reports that more 15,500 people visited the Ballymun store in the weeks after it opened.
However, Fourlis – the Greek franchisee for Ikea – said its first-quarter profits had plummeted by 93 per cent as cash-strapped Greeks simply stopped spending.
Ikea is owned by a notoriously secretive foundation controlled by Swedish tycoon Ingvar Kamprad.
Worldwide, Ikea employs 127,000 people and recorded sales of €23.8 billion last year – an increase on the €22.7 billion revenues in 2009.
Store bosses say the top selling products in Dublin's Ikea are shelving units, mirrors, sheepskin rugs, plant pots and bedroom wardrobes.
See some of Ireland's favourites below…
shelf unit

All images via Ikea.ieSource: IKea

pot plants

Source: Ikea

sheepskin rug

Source: IKEA

mirror

Source: IKEA

wardrobe

Source: IKEA