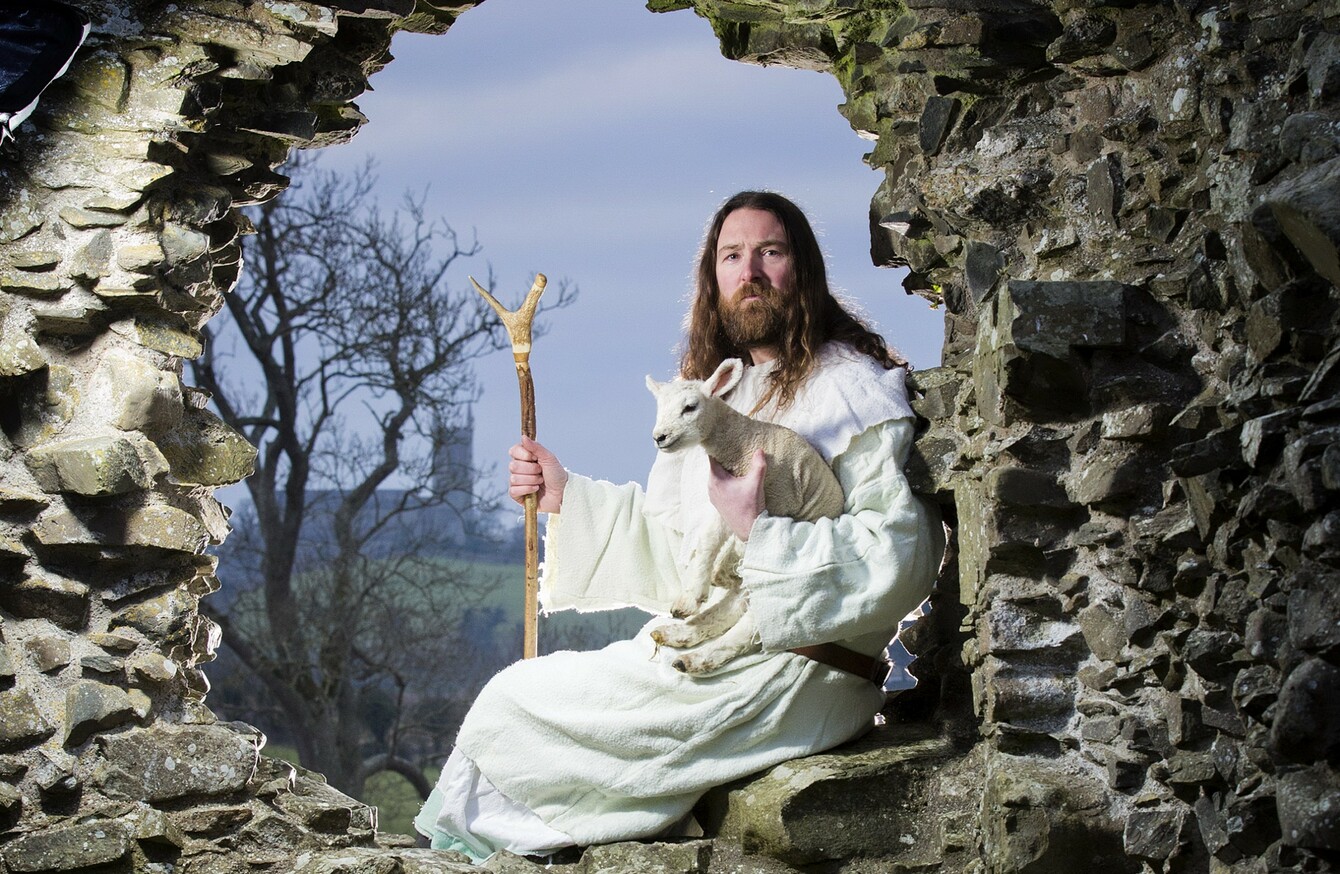 THERE ARE MANY stories – and myths – about St Patrick, but a new festival aims to show that the man himself had more to him than we realise.
The Home of St Patrick Festival 2017 will run in Armagh and Downpatrick, and uses St Patrick's teachings and life as a jumping-off point to explore culture, race, spirituality, literature and music.
Sean Doran, who is programming the festival alongside Liam Browne, told TheJournal.ie that the men found the festival didn't turn out how they thought it would.
It's not a religious or Christian-only festival, he explained, but one inspired by the man himself. We all know St Patrick as the man who allegedly rid Ireland of snakes, one of the main tales that is told about him.
But the details of his life are fascinating. His era was the fifth century, and he had quite a tough start to his life – kidnapped from a location in Britain by pirates at the age of 16, he was taken to Ireland to work as a slave. He spent six years here, tending to animals, before escaping. He later became a cleric, and later again a bishop. His life story is told in his book Confessio.
A vision led him to return to Ireland – he saw a man carrying letters, one of which was headed "the voice of the Irish". He returned as a missionary, in order to baptise and covert the pagan Irish.
"The brief we have set is who is this man, what did he stand for, what did he achieve," he explained. "Therefore we've come out with a programme we didn't envision a year ago when we started on it, and we've found it exciting and that's what we would hope – that an audience would look and it and think 'this is not what I expect from a St Patrick's Day Festival'."
They have previously worked on the Samuel Beckett festival and have a Sergeant Pepper festival planned for Liverpool this year.
What attracted them to this event was "that there was a home as it were, a homeland associated with St Patrick particularly – it is where he was buried in Downpatrick, it is where he built is first church in a barn in Saul, it is the ecclesiastical capital with two cathedrals in his name," said Doran.
"What interested us was there's obviously such a glut of St Patrick's celebrations across the western world in the anglo centric cultures, but it is very much a contemporary convivial celebration and we took the opportunity to look at the man himself and his qualities and we absolutely surprised ourselves with the information," he added.
He said they were particularly struck by "the extraordinary contemporary relevance" of St Patrick's story.
"Ireland was the only country where Christianity was introduced peacefully," noted Doran.
There is a sense of St Patrick [being] a Mandela of his time in a way. His qualities of leadership in unifying the various tribal tribes across all of Ireland. Ireland would have been so rural and that ability to move an entire nation from druidic or pre-Christian pagan culture into Christian, the skills [he had] were extraordinary, it really was.
"And that he was kidnapped, he was a slave, he was a refugee and he was an outsider of course."
All of this combined, said Doran, meant that the St Patrick's festival need not to be viewed through the same lens as it usually is, "and could open up wonderful possibilities for particularly Armagh and Down to engage with the world".
Myths, legends and music
The first weekend will have the theme of pre-Christian myths and legends, while the second will look at spiritual journeys, and the final weekend will focus on contemporary celebrations, with processions, religious ceremonies and family entertainment.
Your typical St Patrick's day festival it isn't.
A raft of performers from different countries and cultures will visit Ireland for the event – Aboriginal musicians from Darwin will visit as part of a celebration of 'first peoples'; punk singer Viv Albertine of the Slits will talk about her career in music; art house films will be discussed during a Spiritual Celluloid event; Cathedral Classics will see DJs play classical music in cathedrals; Turkish, Iranian and Middle Eastern instruments will be played in the two St Patrick's Cathedrals in Downpatrick and Armagh; and a pilgrim-style art-walk, called A Way For Seeing, will take place in the uplands of the Mourne Mountains. The Turkish writer Elif Shafak will also give the inaugural Saul address on moral leadership.
Closing the festival will be a concert, the Voice of the Irish, which takes its inspiration from St Patrick's Confessio.
#Open journalism No news is bad news Support The Journal

Your contributions will help us continue to deliver the stories that are important to you

Support us now
When programming the event, Doran said they were doing so "out of the values of St Patrick, that is the key thing and resonating with placing him as an extraordinary individual".
"The facts on him of course are debatable and they have become something of myth," he added. "He wrote the Confessio, which is actually the first written literature of Ireland and is significant in that way. There is enough in that to glean the style of the man that he was very much the man of the people."
They were also attracted to St Patrick because of his being a visionary – but a normal man.
"What is so interesting about him for us is the sense of that he was still very much a man of the flesh and the people… as well as a man of vision and of the church, so he combined those two which I think as well makes him particularly even more appealing to today," said Doran.
St Patrick was taken as a slave to Ireland, "but there clearly was no bitterness within him to return to the people or where that had been done to him", said Doran. This idea of being somewhat of a 'refugee' resonates with the current political climate, he added, taking in the notion of the outsider.
St Patrick may be, in the parlance of today, "a celebrity or brand", said Doran, "but when you just peel back and see the substance of the thing it's really interesting what it can show to you".
The Home of St Patrick Festival 2017 runs from 3 – 19 March across Armagh and Down.