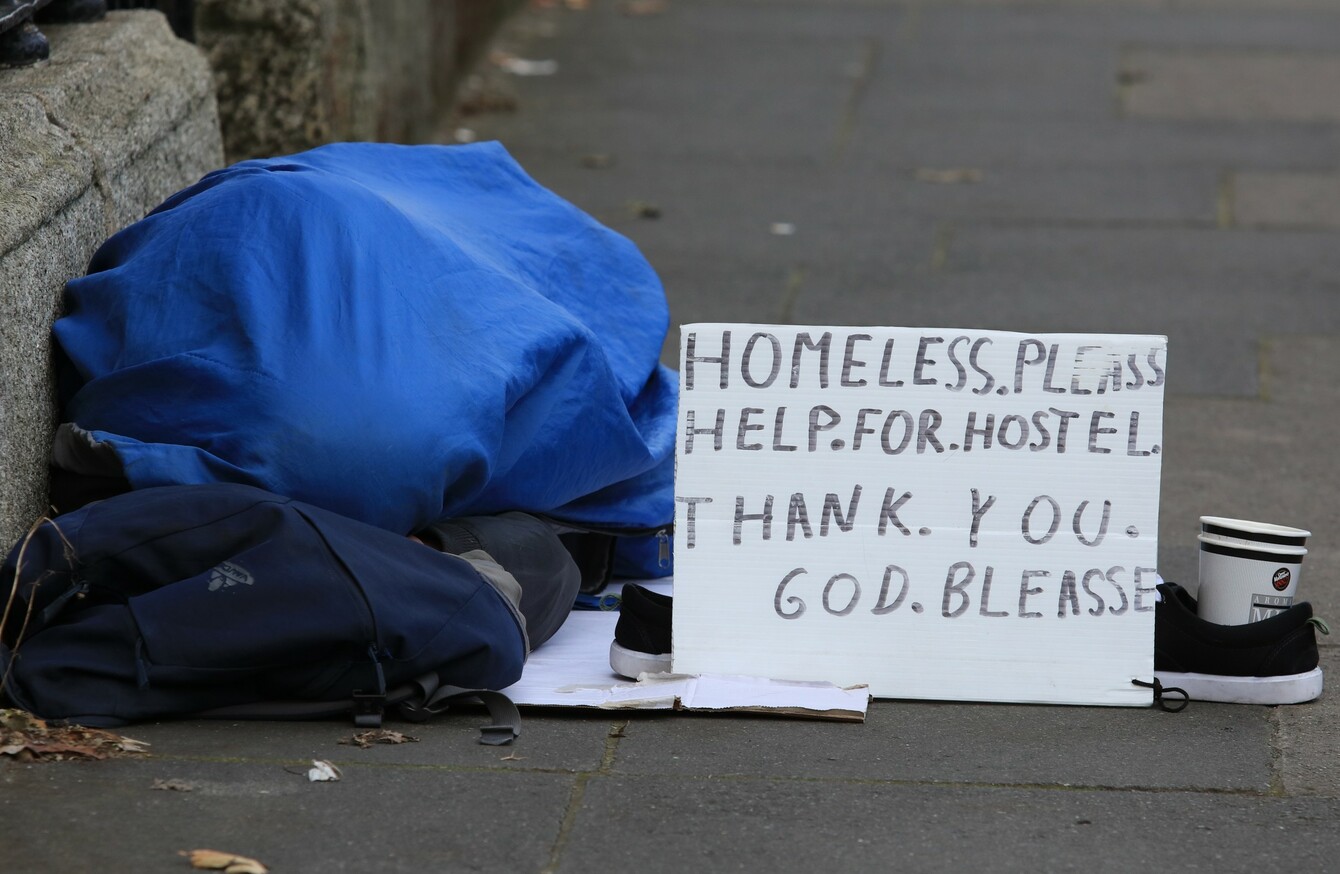 Image: Eamonn Farrell/RollingNews.ie
Image: Eamonn Farrell/RollingNews.ie
A HOMELESS GROUP is asking B&Bs to open their doors and their hearts to those who find themselves sleeping rough this Christmas.
Cairdeas Homeless Action Group is appealing to B&Bs around the country to take in one or two people so they can have a warm place to spend this Christmas Eve and Christmas Day.
Lynn Cahill, founder and organiser of Cairdeas, said that they will pay for the accommodation for any B&B that offers to take part in the initiative.
Speaking to TheJournal.ie Cahill said, "We have 30 names [of homeless people], but we're hoping to accommodate as much as possible.
"These people have been handpicked and vetted, they will be free of drink and drugs and they will be respectful".
The group has started a GoFundMe page to pay for accommodation. They have received €5,900 in just seven days and are currently €1,600 off their goal.
The Group
The Cairdeas Homeless Action Group was started by Cahill two years ago.
"I was homeless myself from 18 to 21 and it was during [this time] that I became aware of the homeless plight", said Cahill, "Then I decided the year before last to do something about it".
The group operates two nights a week outside Dunnes Stores on Grafton Street and they supply homeless people with home cooked meals, a take away service, breakfast for the next day, bedding, sanitary items, and toiletries.
They also operate a 24/7 emergency number for rough sleepers and families in emergencies.
Accommodation
According to Cahill they have already secured accommodation with two B&Bs in Dublin and are currently negotiating with a large hotel chain for use of additional rooms.
Cairdeas has also received support from a number of individuals who are trying to lend a hand.
Joe Doyle, of We Buy Houses Dublin, has offered the use of two houses to the group which will accommodate three to four people each. James Ormond from insuranceworks.ie has also came on board to sponsor the initiative with an initial donation of €200 to get started and he will also cover any left over costs from running the initiative.
The Go Fund Me page for the Cairdeas Homeless Action Group Christmas appeal can be seen here.