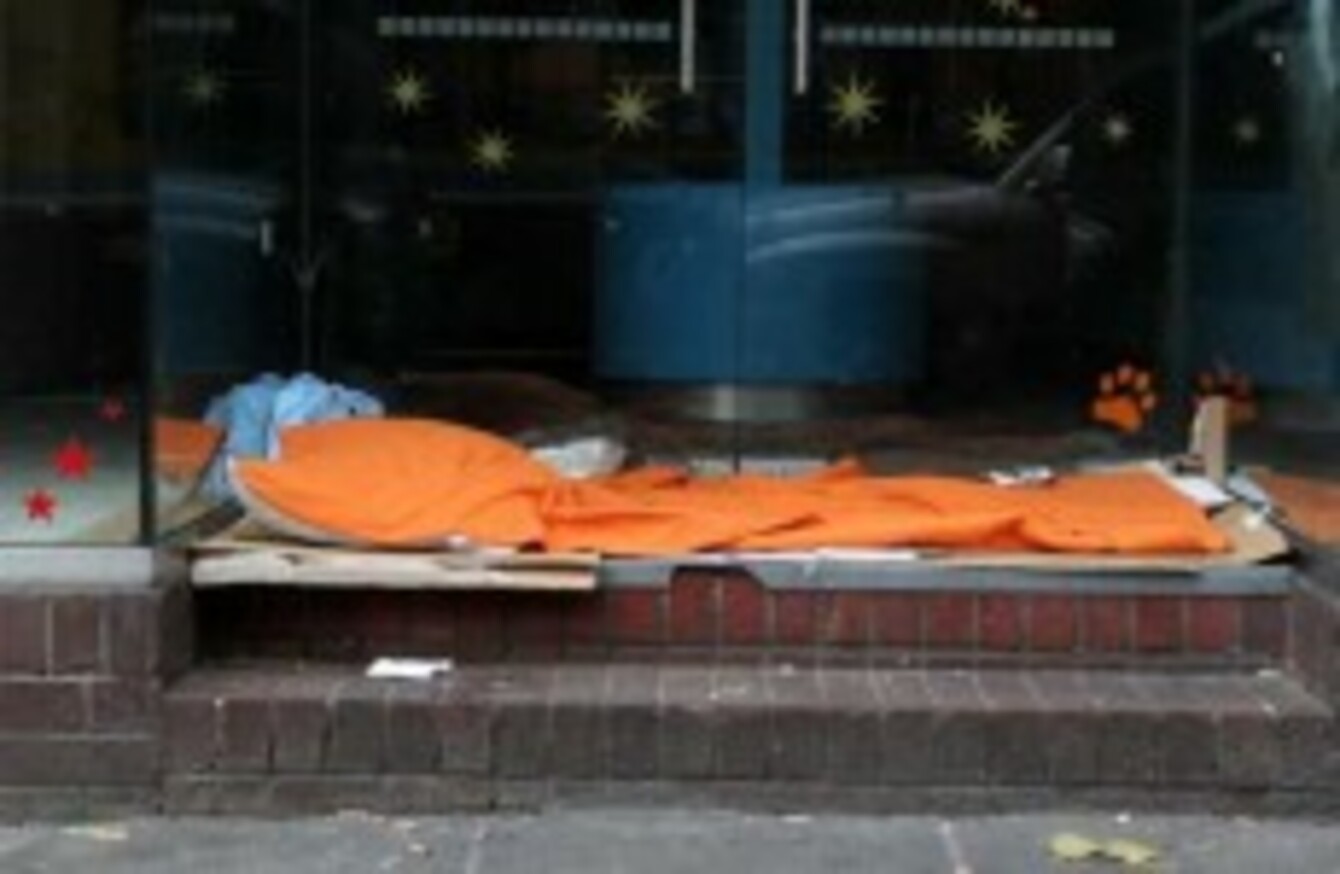 Image: Sam Boal/RollingNews.ie
Image: Sam Boal/RollingNews.ie
Updated 10.55
FOCUS IRELAND HAS responded to claims by Labour TD Joanna Tuffy that homeless charities are not using the cash available to them.
Tuffy, who is chair of the Oireachtas Committee on Education and Social Protection, has said that Focus Ireland and the Peter McVerry trust should be doing more to provide social housing given their expertise in the area.
In her comments, Tuffy has said that while the two charities have criticised the government, they need to "step up to the plate themselves."
This follows the Housing Finance Agency (HFA) confirming that only five out of 13 charities have applied for funding as approved housing bodies.
In a story in The Sunday Times yesterday, Barry O'Leary, the chief executive of the HFA, stated that funding was not a problem in the sector and that the state-owned company had the facility to lend up to €500 million.
In response to this, Focus Ireland has said that in what is characterised called 'silly season', "it rarely gets sillier than this".
In their statement the group criticises Labour leader Joan Burton for failing to raise the level of rent supplement.
The group's Director of Advocacy, Mike Allen, said, "Ms Tuffy claims that Focus Ireland has not 'drawn down' million of euros from the Housing Finance Agency to help provide homes. She seems to fail to understand that the money she is talking about is actually loans."
He goes on to say that Focus Ireland provides homes for more than 500 families and has plans for 100 new homes across the country. In developing these it will be working with the government at a local and national level.
The Peter McVerry Trust has also issued a response to the criticism.
In a statement, Pat Doyle, the CEO of the charity, has said, "We are bitterly disappointed, but not surprised by the decision by Labour Party representatives and other government representatives to attack homeless charities rather than tackle the homeless crisis.
Deputy Tuffy has said we need to step up to the plate but Peter McVerry Trust is already the fastest growing social housing provider in Ireland. It is the Government who should step up to the plate.
He goes on to say that the charity has already made a submission to the Housing Finance Agency but that it is "lengthy and complex process".
- First published 08.36am