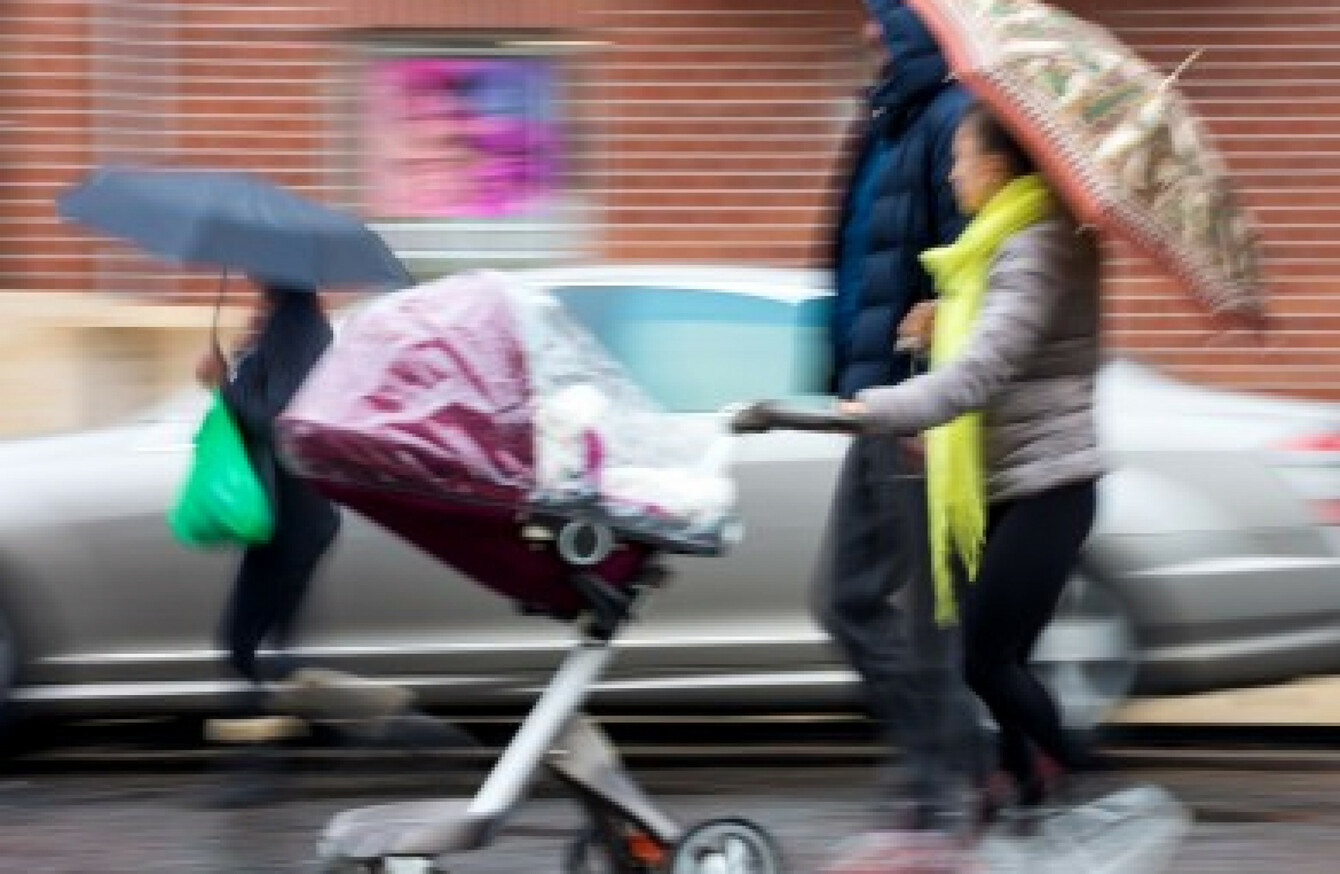 Image: Volodymyr Baleha via Shutterstock
Image: Volodymyr Baleha via Shutterstock
CHILDREN LIVING IN emergency accommodation are living off frozen food and takeaways due to a lack of cooking and storage facilities, according to a new report.
The report outlines parents' daily struggle to provide healthy meals for their children and themselves due to the challenging circumstances of living on very low incomes in emergency homeless accommodation.
Homeless families reported supplementing their diets with noodles, instant pasta, chicken, chips and pizza.
The research includes detailed interviews with ten parents living in emergency homeless accommodation.
The research found that all families interviewed shared a bedroom, and just one of the 10 families surveyed were provided with breakfast and dinner in their emergency accommodation.
Michelle Share, one of the authors of the report, outlined some of the living conditions homeless families face:
"It's not just about food and nutrition. Families have to rely on takeaways and convenience foods.
It makes it harder for children to develop good eating habits as they have to eat in socially unacceptable circumstances, like dining on the bed, or on the floor, lined up at a counter and sometimes even under CCTV surveillance.
They get used to dining in communal settings or with tourists – rather than as a family around the table. All of this means a loss of dignity.
On a practical level, emergency accommodation can impact other important parts of children's lives such as free play and completing homework, according to Share.
Figures released by the Department of Housing last week stated that 2,895 children and 5,046 were living in emergency accommodation in June.
The Food Access and Nutritional Health of Families in Emergency Accommodation report was written by Michelle Share of Trinity College and Marita Hennessy of NUIG.
It was commissioned by the homeless charity Focus Ireland on behalf of the Department of Children and Health.
Recommendations
Director of advocacy at Focus Ireland, Mike Allen said: "This report highlights the enormous difficulties faced by over 1,000 families that are homeless and living in emergency accommodation.
"But it's also a very positive and forward looking report, setting out useful guidelines and standards which should inform the development of the new family homeless hubs."
The report recommends that rules and regulations in relation to the use of kitchens in emergency accommodation for families need to be flexible to meet the different routines for families, along with providing private space for families.
It also recommends that emergency accommodation must be temporary because "no matter what improvements are made in the physical quality and access to services… living there still has a detrimental impact on the health and well-being of family members".
Family hubs
In July, Minister for Housing Eoghan Murphy confirmed that a deadline set by his predecessor Simon Coveney to have all families out of commercial hotels by July would not be met.
In light of this, the Irish Human Rights and Equality Commission (IHREC) has called for a change in the law to ensure homeless families don't spend long periods in group home 'family hubs'.
Family hubs are group homes for homeless families which were first announced by Government earlier this year.
A total of 18 hubs are planned for Dublin, with a number already operational in the city. It is planned that 634 families will be housed in these hubs while further funds have been committed to developing more.
"We are repeating our call for a dedicated sub-strategy to address family homelessness that includes a target of supporting all families out of homelessness within six months and also providing a range of supports to avert the potentially devastating effects of children involved," Allen said.