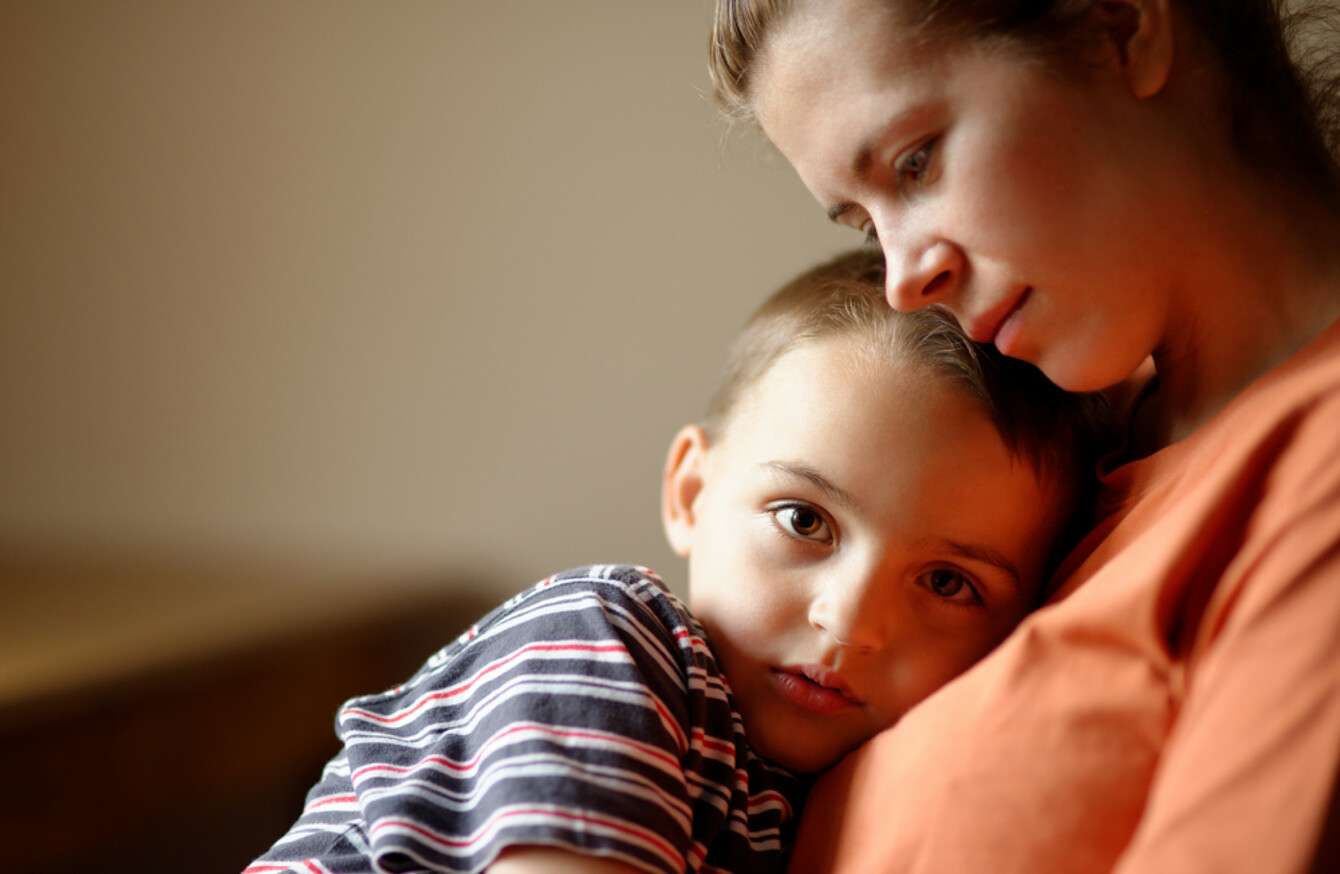 Image: Shutterstock/spixel
Image: Shutterstock/spixel
HOMELESS FIGURES TO be published this week are expected to show a fall in the number of children and families in emergency accommodation but a rise in the number of individuals presenting as homeless.
Taoiseach Leo Varadkar told the Dáil the figures will show a reduction in the number of families presenting as homeless in Dublin. 
The latest homeless figures published last month show that the number of children living in emergency accommodation in Ireland rose by 136 last month.
Emergency accommodation figures for September show that there are now collectively 9,698 people living in homeless accommodation across Ireland. 
The number of homeless adults rose by 35 in September to 5,869. 
There has been controversy over the homeless data from the Housing Department recently, with Trinity Professor Eoin O'Sullivan telling an Oireachtas committee that confusion has arisen when measuring the number of people experiencing homelessness because various State bodies use different definitions and units of analysis. 
The professor told the committee that it "would be helpful" if the department spelt out in greater detail the criteria it is utilising and the rationale behind the removal of 625 adults from the monthly homeless reports in 2018.
He says this is vital to ensure confidence in the monthly reports published by the Housing Department. 
The committee was also told that the Housing Department and the Dublin Region Homeless Executive "are disagreeing about the definition of homelessness". 
Speaking in the Dáil today, the Taoiseach stuck by his argument that the only solution to this issue is supply.
"While it is not the entire solution, it is at the centre of it. We are seeing a real increase in the supply of new homes across Ireland. By the end of this year, we expect 18,000 new houses and apartments to have been built, and that is not just a number. Behind it are 18,000 people, that is, 18,000 families getting keys to a new house or apartment for the first time this year. Some 18,000 families, therefore, will be in a new home this Christmas which they were not in last year," said Varadkar.
The Taoiseach said Christmas can be a stressful time for some families, particularly those who are living in emergency accommodation or looking for a new place to rent.
"I can imagine the concerns parents must have in the run-up to Christmas when they are asked by kids how Santa will visit if the hotel room does not have a chimney, or where the Christmas tree will be put," he said. 
He was asked about families borrowing money for Christmas, with Sinn Féin's Mary Lou McDonald asking why there is not a cap on interest rates that legal money lenders can charge.
She highlighted the entrance of UK moneylender Amigo Loans to the Irish market, stating that this firm has been granted a licence to operate by the Central Bank, and is offering an interest rate of 49.5% on its loans. 
McDonald said it is disgraceful that the State sanctioned the company to operate in Ireland, and questioned how its loans could be described as "mid-cost credit".
#Open journalism No news is bad news Support The Journal

Your contributions will help us continue to deliver the stories that are important to you

Support us now
The Taoiseach said Christmas can be a very stressful time, particularly when it comes to getting the house ready for Christmas, buying presents and finding the money to do all of that. 
Varadkar said he would consider the interest rate suggested by McDonald "to be high rather than mid-cost".
He said the government would examine any legislation Sinn Féin might bring forward on capping rates, but added that a balance needed to be struck.
"People ultimately have personal freedom and if we restrict people from taking out loans, that is a restriction on their choice and freedom," he said.
The Taoiseach highlighted alternatives to high interest loans such as credit unions and its Makes Sense loans. While it is not available in every credit union it is available in many of them, said Varadkar.
"It has been very successful and allows people to take out a short-term loan at a low interest rate to meet costs such as Christmas. That can then be deducted from their credit union account or welfare payment. People can also seek an urgent needs payment from their community welfare officer. I would ask people to consider alternatives and, if they do take out a loan, to always consider the fact that they may not be able to pay it back," said the Taoiseach.