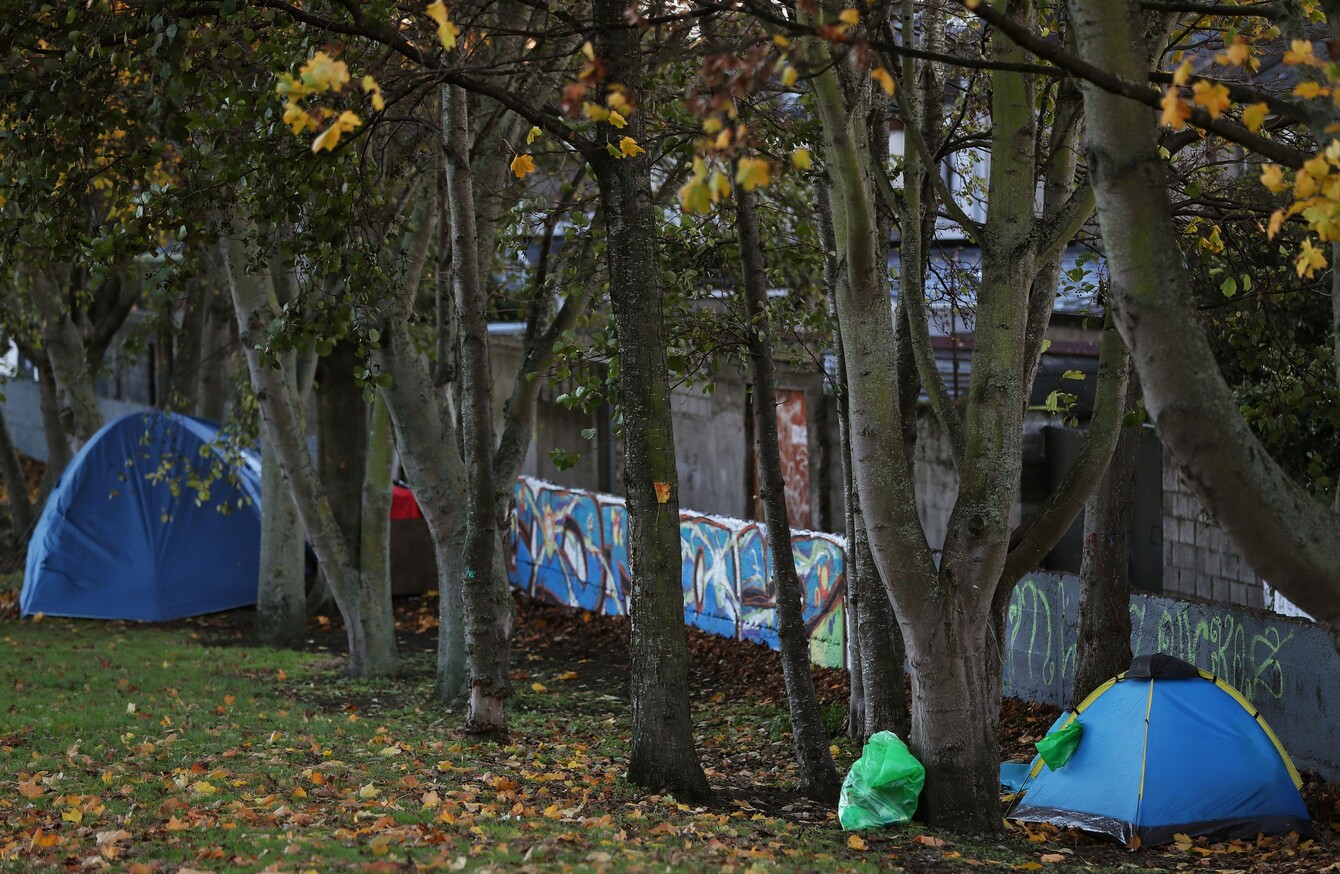 Image: PA Archive/PA Images
Image: PA Archive/PA Images
THE LATEST HOMELESS figures show a record drop in the number of people who were in emergency accommodation in December.
The Department of Housing's figures show that 9,731 people were in emergency accommodation in Ireland at the end of 2019, compared to 10,448 in November. 
Peter McVerry Trust, the national housing and homeless charity, welcomed the decrease in homeless figures as "717 people were able to exit homelessness and find a new home in time for Christmas 2019″.
Pat Doyle, CEO of Peter McVerry Trust said:
The year-end figures published show that 2019 was a record year for people exiting homelessness, with over 5,971 exits from homelessness an increase of 16% on 2018.
The drop of almost 7% is one of the largest monthly decreases recorded for the official homeless figures which have been published on a monthly basis since April 2014."
Doyle added that the challenge now is to keep housing delivery up all year round "and to ensure that we continue to provide housing solutions, particularly for single people so that Housing First can continue to grow and succeed". 
Housing Minister Eoghan Murphy said he knows that this decrease "is not enough and the number of people in crisis is unacceptably high, but the change in 2019 is a move in the right direction". 
"New social housing in 2019 has helped people out of homelessness and more new homes will help even more families and children over the course of this year," he said. 
I want to thank everyone who was involved in these very important efforts over the course of last year and assure our partner NGOs and front-line staff that we will redouble our efforts this year and continue the important progress made.
Inner City Helping Homeless welcomed the drop in figures but warned that we should err on the side of caution as "every year we see a decline in the figures in December as many families made homeless in December choose to stay with family or friends over the Christmas period rather than spend the holidays in emergency accommodation".
"We also cannot lose sight of the fact that people sleeping on the streets, in parks and squats are not counted nor are families in domestic abuse shelters, people in direct provision, people couch surfing or living in overcrowded family homes," said Brian McLoughlin, ICHH's head of communications. 
Beware of the false dawn with the general election a week away, until we see serious reductions month after month we cannot allow the department to gloss over the seasonal declines. As long as the government rely on the private rental market and private developers to address homelessness this crisis will continue to escalate throughout 2020.