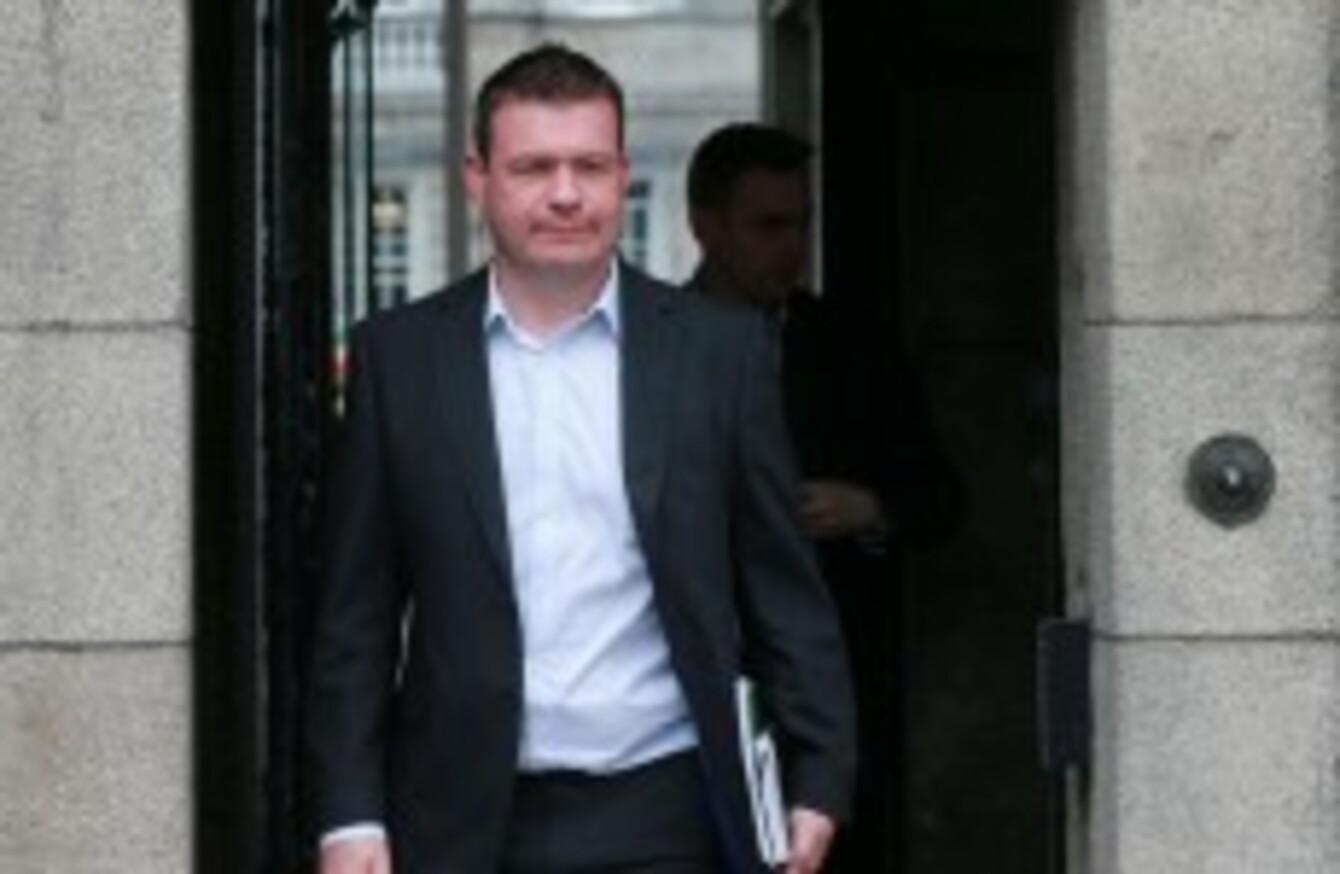 Image: Laura Hutton/Photocall Ireland
Image: Laura Hutton/Photocall Ireland
MINISTER ALAN KELLY is confident he will secure money in Budget 2015 for his department to ensure his social housing strategy will be well funded.
The new Labour Cabinet member said all funding for homelessness has been "ringfenced".
"I'm quite confident that across government, we will be presenting a strategy that is costed and funded. It is absolutely a priority for government that social housing is delivered," he said, noting that negotiations are ongoing across government.
He reiterated that social housing and addressing homelessness are top of the government's to-do list.
"I'm optimistic because in the repriortisation of the Programme of Government, social housing was made a number one priority."
Homelessness Crisis
Kelly opened Focus Ireland's 'Where do we go from here' policy conference at the Aviva Stadium yesterday, telling the audience that he has "worked day and night" on the issue.
"No area in my department is more important," he said, adding a promise to visit service providers without the media next week to see their work in both Dublin and rural areas.
The conference heard that those who leave State care are at particular risk of homelessness.
The charity said that evidence shows that people who have lived, for any reason, in the 'care of the State' experience a significant risk of becoming homeless after discharge or release.
The 'care of the State' category encompasses prisoners, children whose families cannot care for them or people who are physically or mentally unwell.
Today, about 30% of the young care leavers that Focus support in Dublin, Limerick and Waterford are homeless or in insecure accommodation.
At least one more young person per day leaves State care, adding to the already growing crisis.
"Out of the 140 young people from State care which Focus Ireland is currently working with, over 40 are living in circumstances which put them at risk of homelessness," said CEO Mark Byrne.
"A total of 22 young people are currently in homeless services and another 21 are in very insecure positions – such as sleeping on friends' couches to keep them off the streets.
The situation has deteriorated very quickly and just 12 months ago it would have been unthinkable for young people in these circumstances to have to rely on homeless services.
The same teenagers and young adults are also at risk from becoming involved in drug use and petty crime.
"Vulnerable young people leaving care understandably can have emotional and psychological issues due to their difficult lives at a tender age.
Then the State – which is in effect their legal parent until the age of 18 – lets many of them walk out the door on their 18th birthday and straight into homelessness.
Blame game
Speaking during the conference, Kelly blamed previous administrations for the crisis, stating that it was a "mistake" to privatise social housing.
Kelly also warned local authorities that they will "have to step up to the mark" to help be part of the solution.
"It is critical that local authorities know that the role they have here in addressing the issue of social housing of the country is essential. We need to see the turnaround of voids (vacant units) happening a lot more quickly. I can't understand why some voids across Dublin city are still left vacant. They should be turned around a lot more quickly.
"In the short term, issues like voids need to be dealt with. And then we need to look into the future as to how we can provide social housing through construction methods. It's a mixture we need to get right."
The government's new Social Housing Strategy is expected to be published in the coming weeks.
While not ruling out rent caps, they seem unlikely, with the Minister stating that certain legal and constitutional elements would have to be looked at.