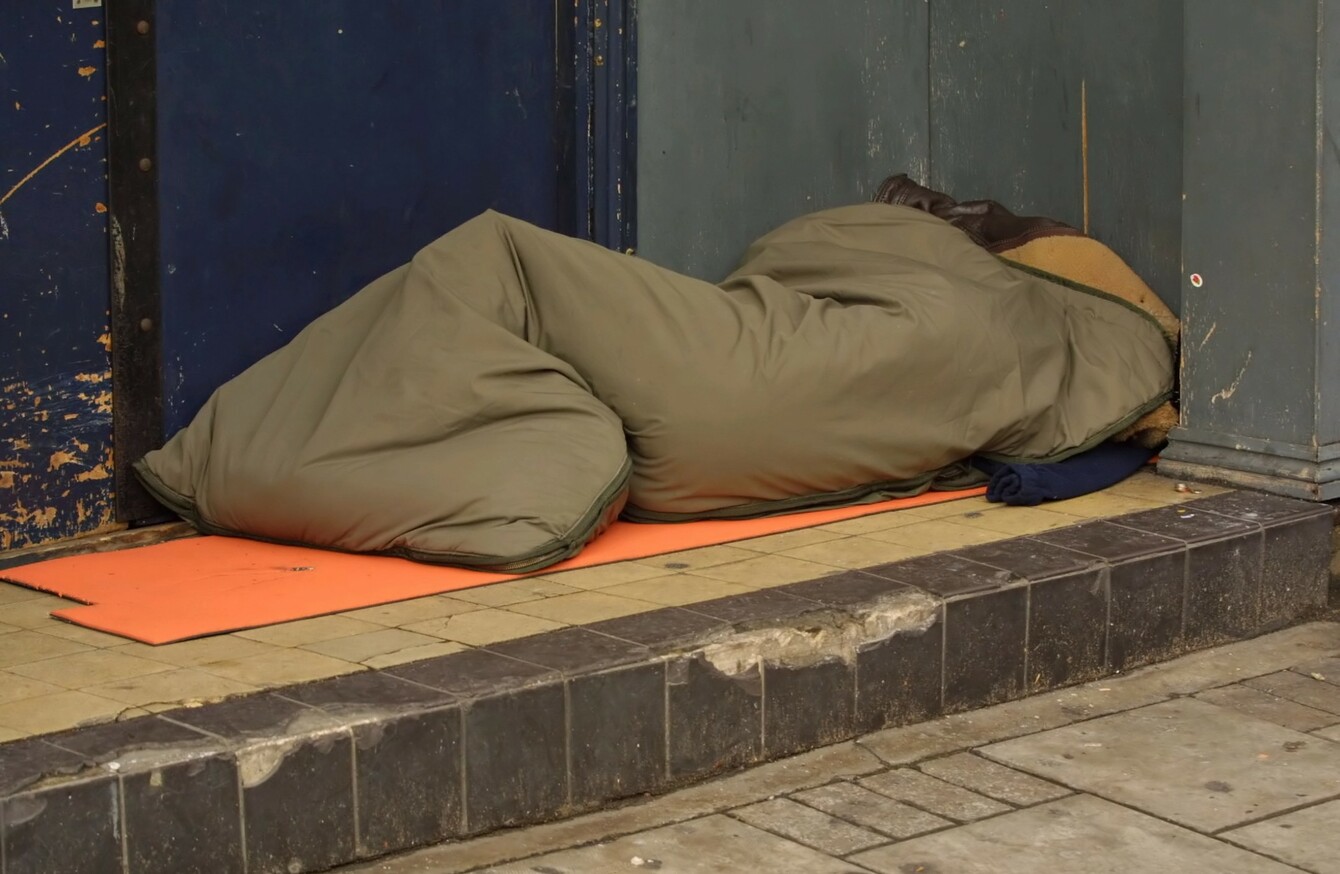 File photo
Image: Shutterstock/mambo6435
File photo
Image: Shutterstock/mambo6435
A PRIEST HAS called on society to "wake up" to the plights of the homeless community, following the death of a mother-of-two whose body was discovered last week at a vacant building in Limerick.
Louise Casey (31) was discovered sheltering from the cold beneath a staircase at a derelict building.
She had experienced great pain at the deaths of two babies, her funeral mass heard today.
Her mother, surviving two children, sisters and her brother gathered with other relatives at St Mary's Church to say their goodbyes at a touching and emotional ceremony.
Her niece, Teresa, paid tribute to her "little smiler" who "adored her family".
"We want to thank each and every one of you who have come here today for your support, following our sad news on the passing of our beautiful daughter, sister, mother, aunt and granddaughter," she said.
Everyone knew Louise as 'BuBu'. She was the most loving girl in this earth. She adored her two kids and she thought the world of her nieces and nephews.
"After the passing of her dad and her two babies, BuBu went on different road in life, but she never lost faith in herself.
"She left us all in such a short space of time, but now she is in the hands of god. We hope she's happy, and that she will watch over us all today and forever more."
Mourners, including pupils from the school where her son attends, applauded at the end of the touching tribute.
'A very tough and difficult time'
Fr Derek Leonard told Louise's son and daughter: "This is a very tough and difficult time for you. Well done for showing such great courage and such a great tribute to your mum. I'm sure she is very proud of you."
He described her death as "very sad and very tragic".
"When Louise passed away she did not have a roof over her head, but we are promised nobody is forgotten, no matter their situation in life, no matter what place they find ourselves in."
Symbols of Louise's life were laid at the altar, including a bottle of Coke, a packet of her favourite tobacco and Bingo cards.
Addressing her family, Fr Leonard said: "I'm sure she knew it in her heart that she was not forgotten by you. She was loved by you, especially by her children, who will never forget her.
We celebrate her as a person, who had a good heart, and who did a lot of good in her life. We hope she is in a place of peace and happiness and light and love.
"While she had a sad end, some good will come of this, because it is a reminder to us to open our eyes to those who are suffering around us. For many of us in Limerick…we pass by people who are homeless and who are living on the streets, and they become invisible to us."
"Especially, as winter sets in, the challenge for us all is to open our eyes and see their faces. By Louise's life, and by her death, some good may come, in that it might wake us up."