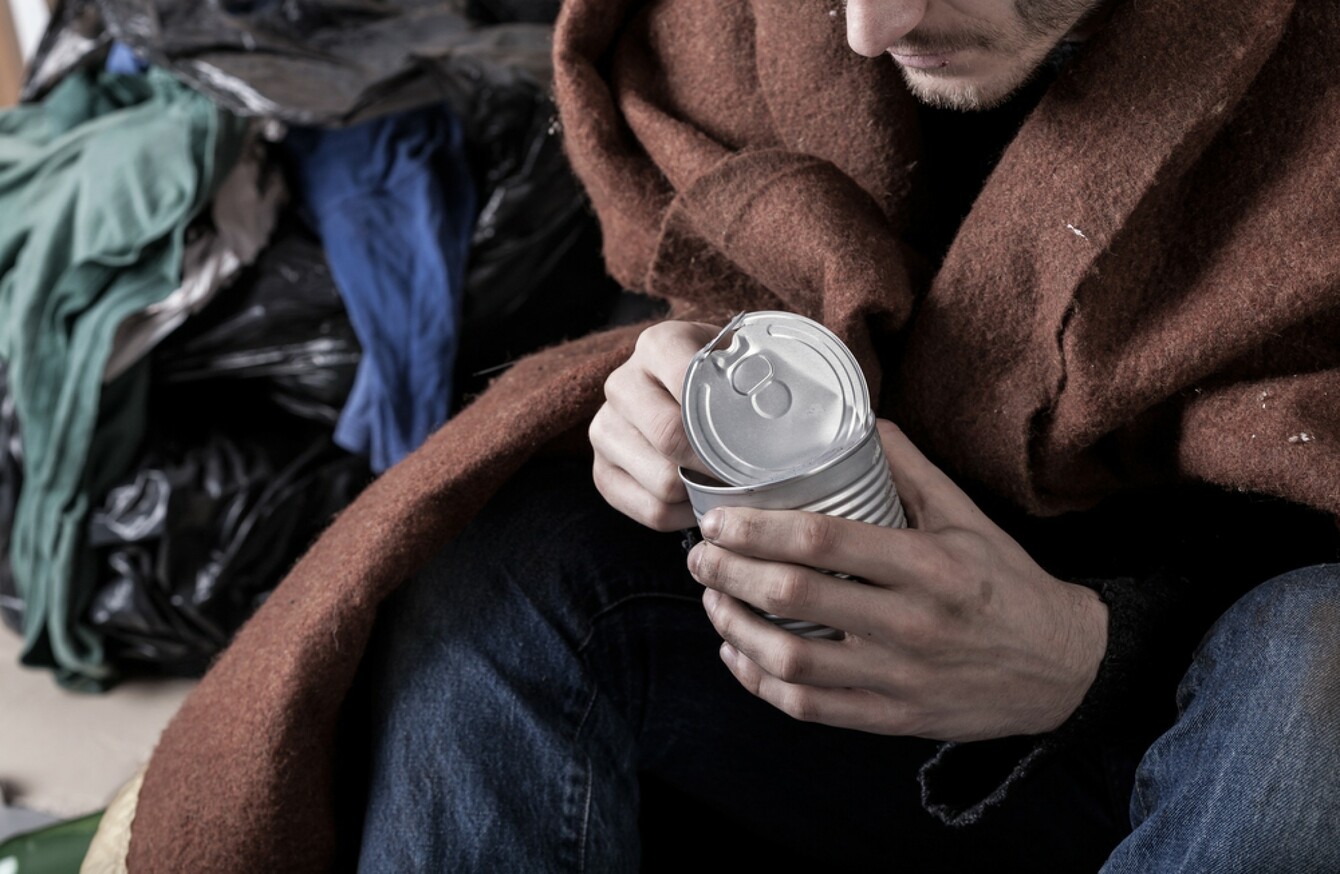 File photo
Image: Shutterstock/Photographee.eu
File photo
Image: Shutterstock/Photographee.eu
A DUBLIN MAN, who claims he faces the "bitter winter months" homeless on the city streets, is to ask a judge to pay him out money from a €1.5 million trust fund partly left to him by his late mother.
Declan Heffernan, whose home at 29 Kincora Road, Clontarf, Dublin 3, was badly damaged in "an unfortunate fire in January last" claims he has not had a roof over his head since.
Today he told Judge Jacqueline Linnane in the Circuit Civil Court that he would stay away from the now boarded up house.
His barrister Rudi Neuman Shanahan, who appeared with Lucan solicitors CN Doherty, said the fire had left his client homeless despite him being a beneficiary of a trust valued at €1.5 million.
Neuman Shanahan said Heffernan was willing to give the court an undertaking on oath to stay away from the house pending the outcome of proceedings involving his interest in the trust.
Counsel told the judge that Heffernan had found hostel accommodation that would tide him over in the meantime and he wished to make an application to court for an interim pay-out from the trust.
The court heard that the trust consisted of two houses, No 29 Kincora Road and a house in Botanic Avenue, Drumcondra, Dublin, which is currently let out and the rent of which is part of trust funds.
Neuman Shanahan also told Judge Linnane that an insurance company had already paid the trust €100,000 compensation for the fire damage to No 29. The property remains boarded up.
Injunction 
Judge Linnane said there was no application before the court for a pay-out of any money and a properly prepared motion would have to be brought regarding any possible direction to release funds to Heffernan.
The judge said the court had been asked for an interlocutory injunction restraining Heffernan from entering No 29 and he had made a sworn undertaking that he would not re-enter the house pending the hearing of the full proceedings.
Barrister Dermot Francis Sheehan, counsel for trustees Michael J Kennedy and Carolyn Heffernan, a retired solicitor and sister of Heffernan, of Castle Avenue, Clontarf, told the court the trustees would reply to a demand for particulars raised by Heffernan's legal team which would be followed by an entry of a defence on his behalf.
Sheehan appeared with Michael J Kennedy and Co solicitors for the trustees.
Judge Linnane granted Heffernan leave to bring an application next Friday with regard to seeking orders directing a pay-out to him from the trust. The remainder of the proceedings was put back until January.
Comments are disabled due to ongoing legal proceedings.